Health Protection Agency lab recovers outbreak strain from bean sprout sample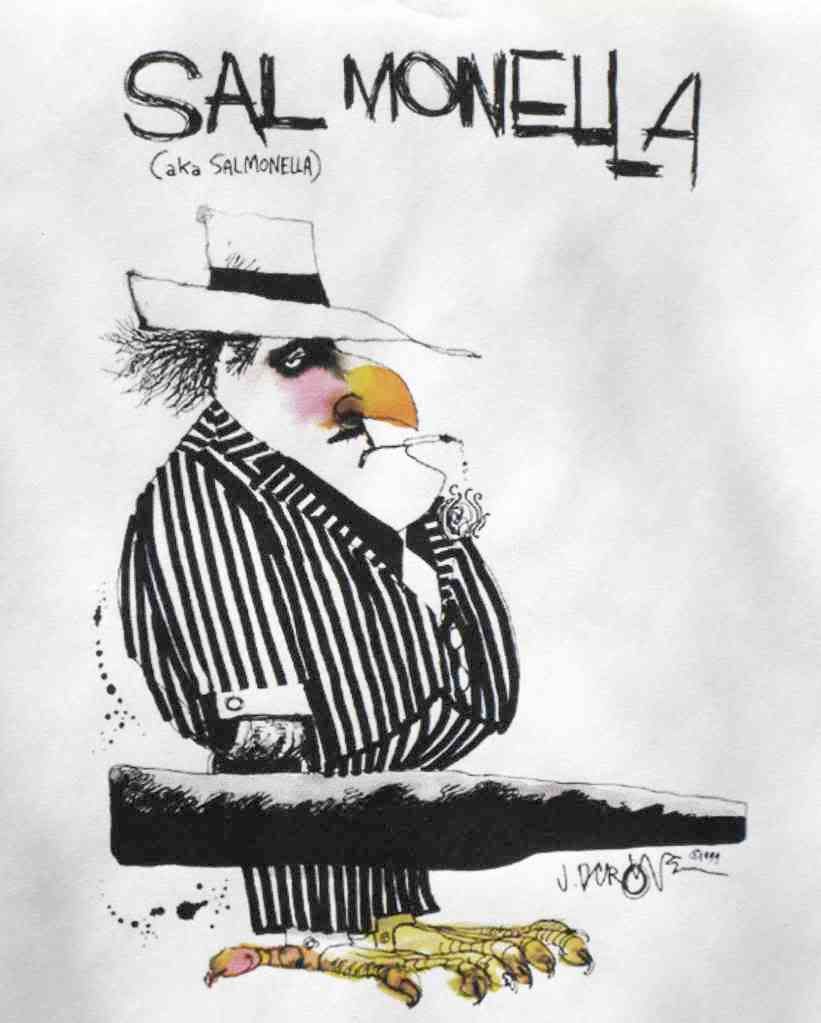 HPA's Centre for Infections
has confirmed the link between contaminated bean sprouts and 141 cases of
Salmonella Bareilly
in the UK, according to a report just released by the Health Protection Agency.
In September, the
Food Standards Agency
learned that routine testing of salad produce by wholesalers had resulted in the detection of
Salmonella
in a small number of samples of raw bean sprouts. The type of
Salmonella
was not known. Nevertheless, on September 17th, the Food Standards Agency and HPA issued a joint reminder on safe handling practices for raw bean sprouts. And they told the British public – for the first time – that an outbreak of
Salmonella Bareilly
was under investigation.
HPA issued its initial investigation update on
September 23rd
. By then, the agency had received reports of 68 cases, including 19 in the North West of England, since the beginning of August; Scotland accounted for an additional 15 cases. Normally, HPA confirms fewer than 10 cases of this type of
Salmonella
per month.
As of
September 29th
, the number of confirmed cases had risen to 125, including 102 in England, 3 in Wales, 1 in Northern Ireland and 19 in Scotland. By then, HPA's Outbreak Control Team had produced epidemiological evidence of a link to bean sprouts. The Centre for Infections isolated
Salmonella
from a sample of raw bean sprouts, and was working on the genetic profile.
With today's announcement, the chain of evidence is complete. Consumption of raw or undercooked bean sprouts contaminated with the outbreak strain of Salmonella Bareilly has been firmly linked to 141 confirmed cases of Salmonella in the UK.
And what has the Food Standards Agency doing about the contaminated bean sprouts? More to the point, what has FSA not done?
No bean sprouts have been recalled.
No bean sprout producer has been named.
No wholesalers and retailers of the implicated bean sprouts have been named.
As a result, the British public has no idea which brands of bean sprouts or salad preparations are responsible for this outbreak.
HPA and FSA simply have advised consumers that "...bean sprouts are safe to eat provided that they are washed and cooked until piping hot before consumption or are clearly labeled as ready-to-eat."
"The link with bean sprouts has been established," according to Professor Qutub Syed, Chairman of the Outbreak Control Team in charge of the investigation. "However, no one should be put off eating bean sprouts, provided they are properly cooked. The risk is in eating raw or under-cooked bean sprouts. The best advice is to follow the guidance on the packaging, but if there is any doubt or ambiguity about the instructions, cook the sprouts until they are piping hot."
Well, after that reassuring advice, what is left to say?
If you would like to receive automatic email alerts for all new articles posted on eFoodAlert, please
click here
or submit your request using the sidebar link. Please include "subscribe eFoodAlert" in the subject line.