Industry and government must think outside the (Jack In The) Box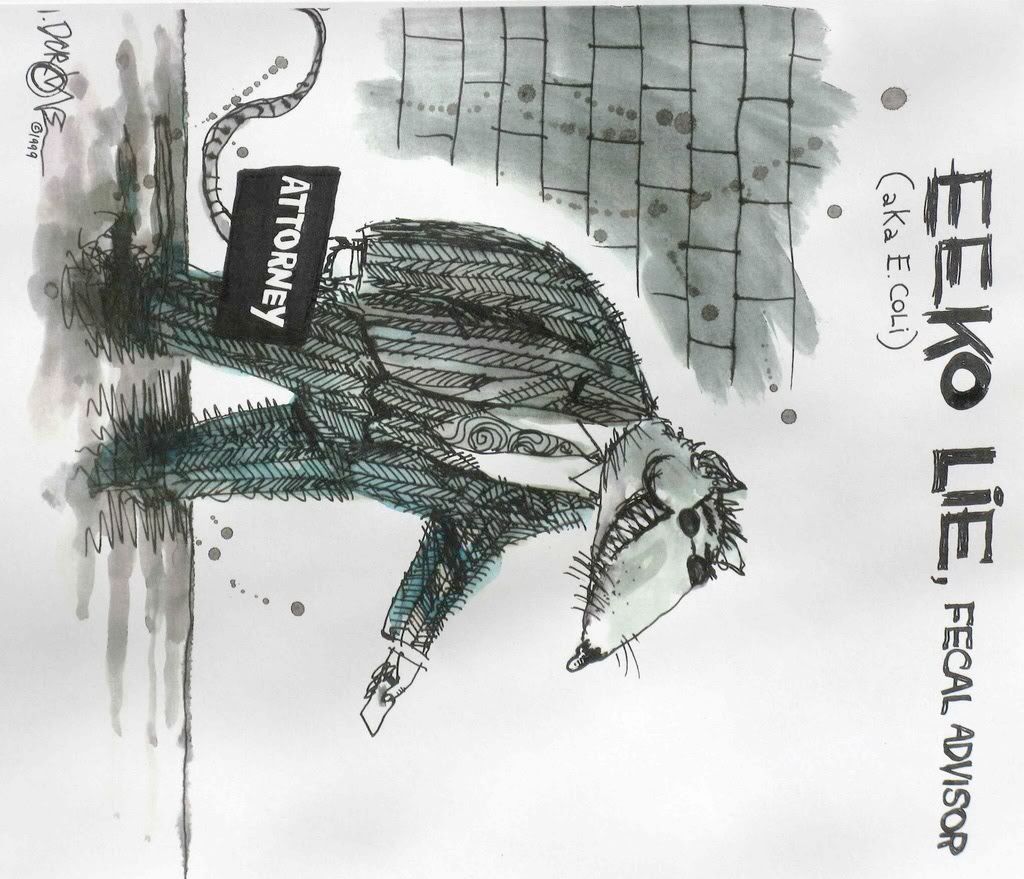 As many as 30 people in New York, Tennessee, Ohio and Michigan are suffering from gastroenteritis after consuming shredded romaine lettuce that was contaminated with
E. coli
O145,
according to CDC
. Twenty-three of the cases are confirmed; the other seven are described as "probable" cases.
Twelve of the victims have been hospitalized – three of them with hemolytic uremic syndrome (HUS). Fortunately, there have been no deaths so far.
The outbreak strain has been recovered from a previously unopened package of shredded romaine lettuce obtained from an institution that received the lettuce from
Freshway Foods
(Sidney, OH). Freshway, on May 6th, recalled all
Freshway
and
Imperial Sysco
brand products containing romaine lettuce with a use by date of May 12 or earlier.
The
Freshway
lettuce apparently was harvested from a farm in the area of Yuma, Arizona. Two other fresh produce distributors –
Vaughan Foods
(Moore, OK) and
Andrew Smith Co.
(Spreckels, CA) – also have initiated recalls.
E. coli
O145, like its better known relative
E. coli
O157:H7, is one of
more than 250 types of
E. coli
that produce shiga toxin – a toxin that causes dysentery-like symptoms and can trigger the life-threatening HUS syndrome. Shiga-toxin producing strains of
E. coli
are referred to collectively as STEC
E. coli
.
CDC recommends that clinical labs test patients simultaneously for both E. coli O157:H7 and for non-O157 STEC strains. But FDA, USDA, and the food industry focus on E. coli O157:H7, while ignoring other STEC strains. This is a shortsighted approach.
Non-O157 STEC E. coli have caused serious outbreaks of foodborne disease around the world, including:
In 1996, David Acheson (FDA's former food safety czar) and Gerald Keusch wrote in ASM News:
"Whatever the serotype, if a bacterium is making Shiga toxins in the gastrointestinal tract of an infected individual, that person is at risk for developing [hemorrhagic colitis] and HUS."
USDA has been "studying" a petition to expand its definition of "adulterated meat" to include meat that is contaminated with non-O157 STEC E. coli
.
The time for study is past. It's time to act.
If you would like to receive automatic email alerts for all new articles posted on eFoodAlert, please
click here
or submit your request using the sidebar link. Please include "subscribe eFoodAlert" in the subject line.