A second
E. coli
is found in romaine lettuce responsible for
E. coli
O145 outbreak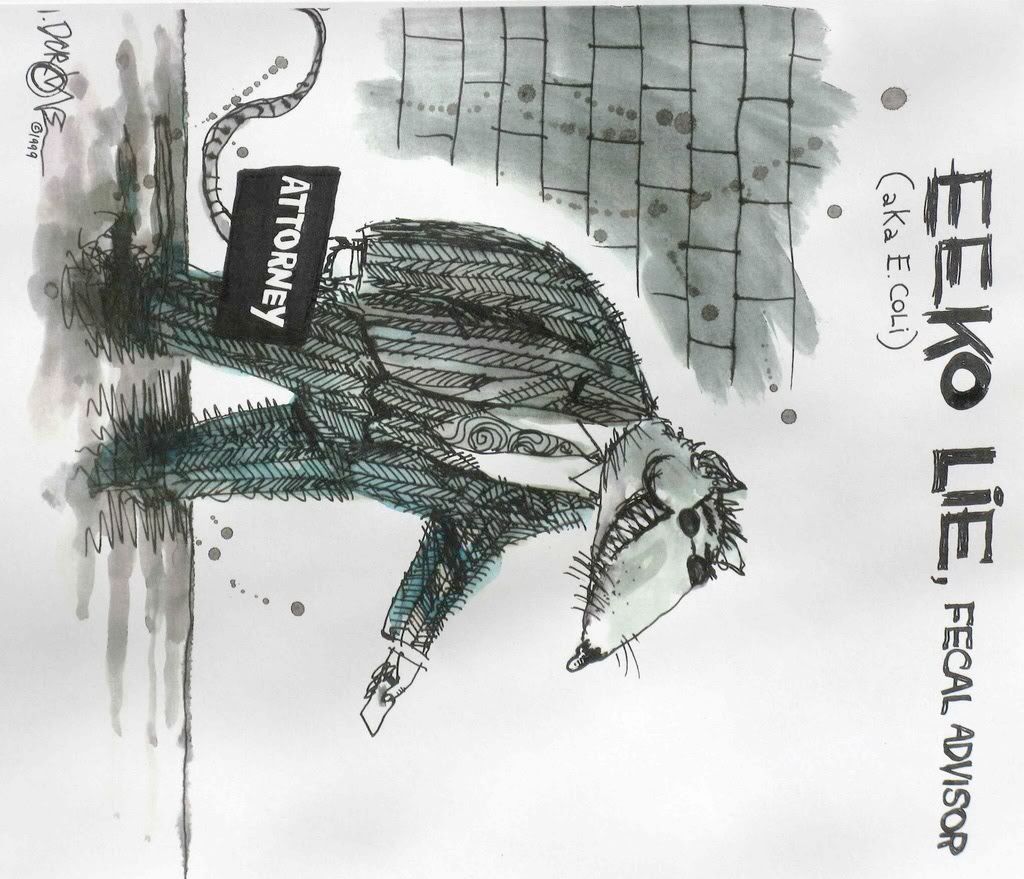 In its Final Update on the E. coli O145 outbreak, the Centers for Disease Control and Prevention (CDC) reported on May 21st that a second type of Shiga toxin-producing (STEC) E. coli – E. coli O143 – was found in a sample of shredded romaine lettuce obtained from an institution as part of the E. coli O145 outbreak investigation.
The institution where the
E. coli
O143-positive lettuce was found was a customer of the processing facility that supplied
E. coli
O145-positive lettuce (presumably,
Freshway Foods
). No illnesses have been associated with the
E. coli
O143 strain, which is described by CDC as an "incidental finding."
After reviewing past reports of E. coli O145 submitted to CDC by state health departments, the federal agency has determined that 26 people from five states (Ohio, New York, Pennsylvania, Michigan and Tennessee) have been confirmed to be part of the current outbreak; an additional seven cases are considered "probable." Twelve of the outbreak victims have been hospitalized – three with hemolytic uremic syndrome.
Although FDA's investigation into the source of the contamination is ongoing, CDC does not expect to find any additional outbreak cases.
FDA's trace-back of the contaminated lettuce has led it to "... a farm in Yuma, Arizona which grew the romaine lettuce supplied to Freshway Foods during the time period of interest." As is usually the case in this type of investigation, FDA has not released the name of the farm.
While any type of Shiga-toxin producing strain of E. coli is a "notifiable disease" and must be reported to CDC, this is the first time that E. coli O145 has been responsible for an outbreak of food borne disease in the United States. It surely won't be the last. Non-O157 toxin-producing strains of E. coli, including O111, O26, O145 and O143 are just as dangerous as E. coli O157:H7.
According to CDC, "... there are limited public health surveillance data on the occurrence of non-O157 STECs, including E. coli O145; therefore, E. coli O145 may go unreported. Because it is more difficult to identify than E. coli O157, many clinical laboratories do not test for non-O157 STEC infection."
It's time for clinical labs, USDA, FDA, and state agencies to remove their O157:H7 blinkers and treat any and all STEC E. coli strains as equally dangerous.
It's
not
just about a single type of E. coli anymore!
If you would like to receive automatic email alerts for all new articles posted on eFoodAlert, please
click here
or submit your request using the sidebar link. Please include "subscribe eFoodAlert" in the subject line.