Cheese manufacturer cooperating in FDA/CDC/California outbreak investigation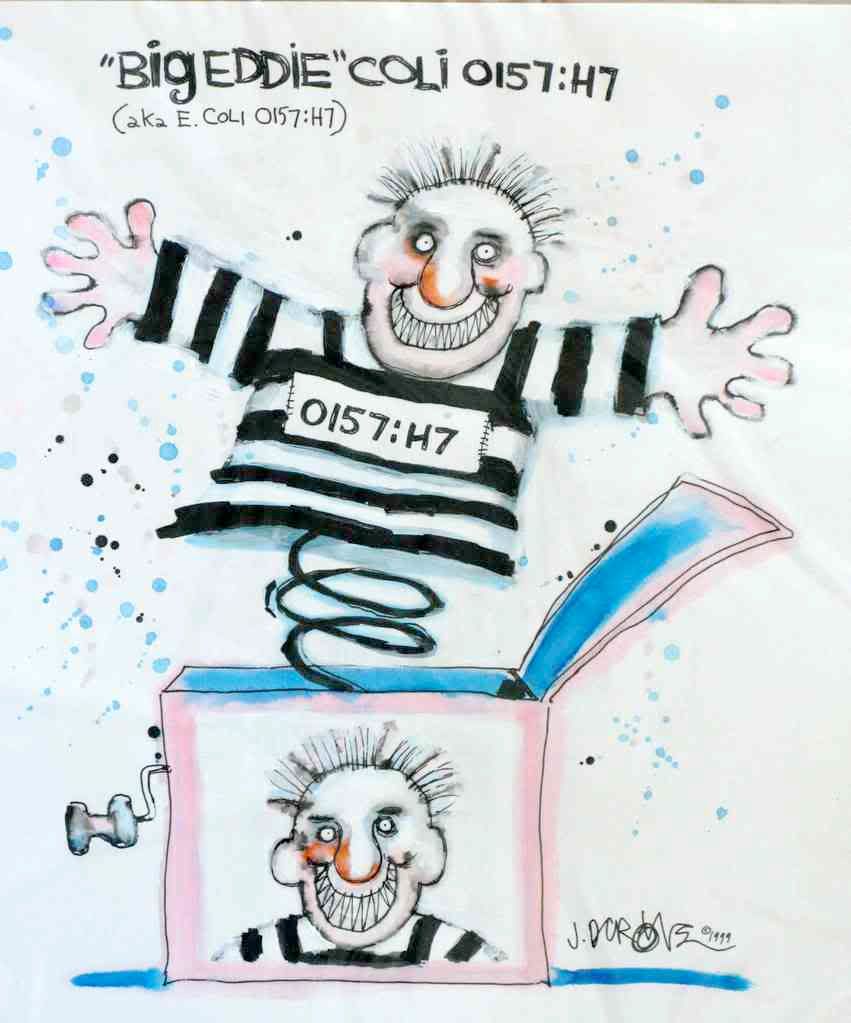 FDA, CDC and Costco Wholesale Corporation
have warned consumers that
Bravo Dutch Style Raw Milk Gouda Cheese
may be linked to an outbreak of
E. coli
O157:H7 infections. As of November 4th, cases of
E. coli
O157:H7 illnesses – all due to a single strain of the pathogen – have been reported in Arizona (11), California (1), Colorado (8), New Mexico (3) and Nevada (2). Nine people have been hospitalized, and one person may be suffering from hemolytic uremic syndrome.
The suspect cheese (Costco Item #40654) was offered for sale and in cheese sampling events at Costco locations in all five states (although only in the San Diego area in California) that have reported E. coli O157:H7 illnesses. The cheese was available for purchase and for tasting at these locations between October 5th and November 1st.
When invited by
eFoodAlert
to comment on the report, Jonathan Van Ryn of
Bravo Farms Cheese
issued the following statement:
"Recently the FDA has issued a warning that our Dutch style Gouda in Costco may be related to a foodborne disease. They have isolated a small percentage of this Gouda that may be suspect. The Gouda went to Costco stores in San Diego and some Costco's outside California. It went to no other stores. We have reviewed all of our documentation and are working with the government agencies to assist them in their investigation. We at Bravo Farms work diligently to abide by all local and national safety requirements and hope to resolve this as quickly and safely as possible. We are working closely with Costco to voluntarily recall all Dutch style Gouda out of Costco stores, and a phone call was made to everyone who purchased this variety. We will continue to update on any progress."
The link between
Bravo Farms Dutch Style Gouda
and the
E. coli
O157:H7 outbreak is still characterized as "preliminary" by the federal agencies. Nevertheless, consumers are being advised by
Costco
to return any remaining Bravo Farms Dutch Style Gouda to the store for a full refund. Costco has removed the cheese from its stores and has used its card purchase records to identify and notify affected consumers by telephone.
FDA and
CDC
have promised to update the public on the status of this outbreak investigation as more information becomes available.
If you would like to receive automatic email alerts for all new articles posted on eFoodAlert, please
click here
or submit your request using the sidebar link. Please include "subscribe eFoodAlert" in the subject line.