All lot codes below 0233 included in recall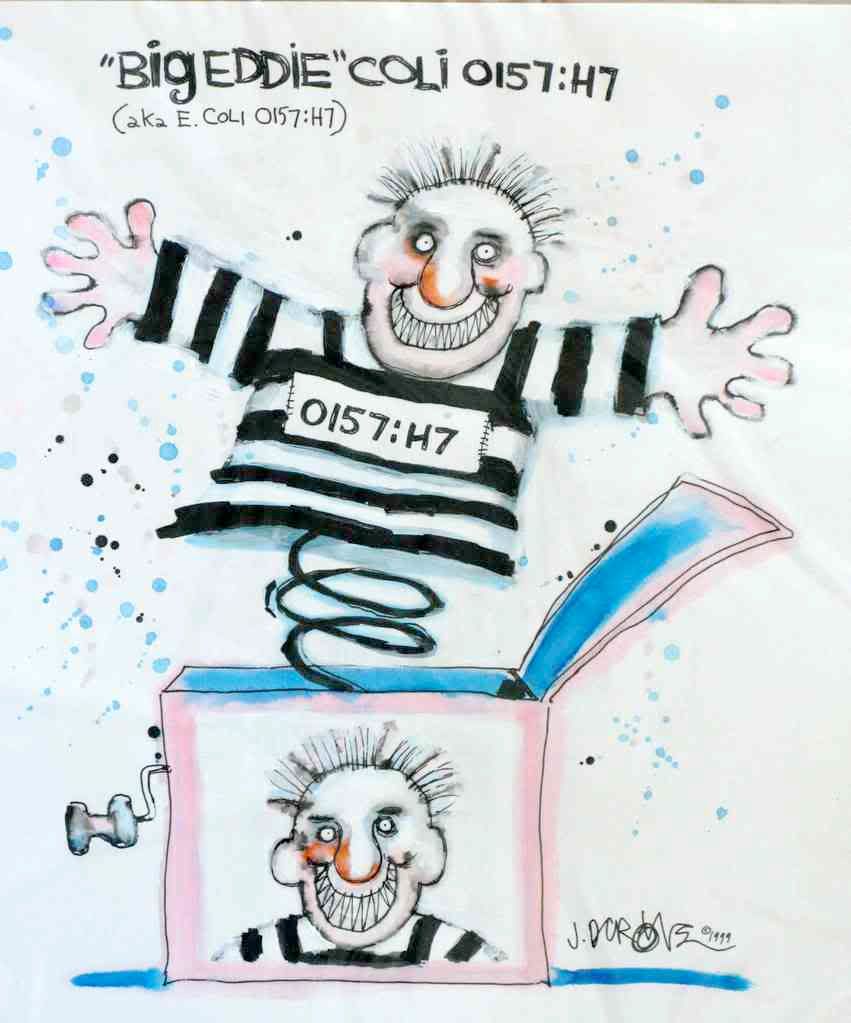 Bravo Farms
(Traver, CA) has recalled its
Dutch Style raw milk Gouda Cheese
, because the cheese may be contaminated with
E. coli
O157:H7. All lot codes below 0233 are encompassed by the recall notice, which is dated November 7, 2010 and was posted today on Costco's web site.
The recalled cheese was distributed mainly through Costco in Southern California (one San Diego County store), Nevada, Arizona, Utah, Colorado and New Mexico in 1.5 lb pieces. The Gouda also was distributed through various (unnamed) retail stores within California in 8-ounce pieces.
Bravo Farms' Dutch Style Gouda cheese is implicated in a
five-state outbreak
of
E. coli
O157:H7 illnesses. FDA and the state of California have initiated an investigation at Bravo Farms.
Illnesses related to this outbreak have been reported in Arizona, California, Colorado, New Mexico and Nevada. A rare strain of E. coli O157:H7 – one that has never before been reported to CDC's PulseNet data base for foodborne pathogens – has been recovered from outbreak patients. The strain has been characterized by CDC as EXHX01.2292/EXHA26.0621, based on the "genetic fingerprint" method known as Pulsed Field Gel Electrophoresis.
An opened package of the implicated cheese that was purchased at Costco by one of the outbreak patients has been found to contain E. coli O157:H7. As of November 5th (the date of the most recent CDC report), it was not clear whether or not this strain was identical to the outbreak strain that had infected 25 outbreak victims.
The largest single cluster of outbreak cases was reported in
Arizona
. According to information provided by Carol Vack, a spokesperson for the Arizona Department of Health Services, eleven Arizona residents – five females and six males – have been confirmed to be part of the outbreak. The victims range in age from 2 years old to 78 years old. Six of the Arizona victims have been hospitalized. Arizona is continuing to investigate, and Ms. Vack warns that the number of cases can change daily.
A
lawsuit against Bravo Farms
already has been filed on behalf of one of the Arizona victims, Annette Sutfin of Maricopa County. According to the Complaint, on October 15th, Ms. Sutfin consumed a sample of the implicated cheese at a Costco Warehouse store in Phoenix. She began to develop symptoms of
E. coli
O157:H7 infection on October 18th and sought treatment at a hospital emergency room on October 21st. Ms. Sutfin was hospitalized on October 23rd, received treatment, and was discharged on October 25th. She continue to suffer from gastrointestinal symptoms throughout the balance of October and into November and is still recovering.
California
has recorded just one outbreak case, a six-year old girl living in San Diego County.
Colorado's eight cases
are spread over three counties;
New Mexico's three victims
– a four-year old boy, a seven-year old girl and a 41-year old man – live in two different counties. Nevada has released no details about its two cases.
Both CDC and FDA expect to issue updates as more information becomes available.
If you would like to receive automatic email alerts for all new articles posted on eFoodAlert, please
click here
or submit your request using the sidebar link. Please include "subscribe eFoodAlert" in the subject line.