Elusive Salmonella has FDA labs burning the overtime oil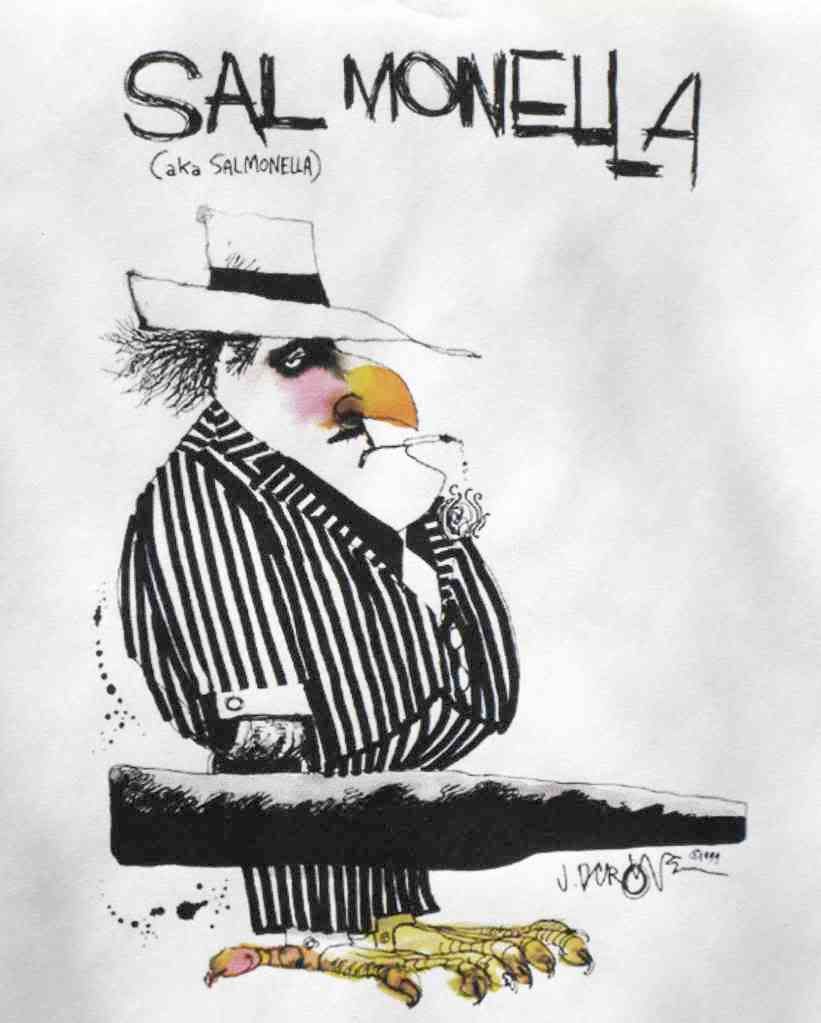 On January 23, 2010,
Daniele International, Inc.
recalled 1.24 million pounds of Italian style ready-to-eat meats, because the Company's products were linked to an outbreak of
Salmonella
Montevideo gastroenteritis that has been percolating for more than six months. The Company suggested black pepper – used to encrust some of its salami sausage products – was the probable source of the
Salmonella
.
On January 28th, the
Rhode Island Department of Health
announced that samples taken from a previously opened container of ground black pepper at
Daniele International, Inc.
had tested positive for the strain of
Salmonella
Montevideo that was responsible for a nationwide outbreak of gastroenteritis.
Black pepper probably was the vehicle that introduced Salmonella into Daniele's production facility. The case isn't iron-clad, however – which means that FDA can't push for a recall – until a sample from a sealed container of the pepper yields Salmonella. And that hasn't happened yet.
According to a statement released late yesterday by FDA, the agency is still pursuing its investigations, both in the lab and in the field:
"The FDA is actively investigating the supply chain of the black pepper used in the manufacturing of the recalled meat products to see if it poses a risk to consumers. The agency has collected and is currently analyzing black pepper samples. To date, all the samples collected and analyzed by the FDA have tested negative for Salmonella; however, sample collection and analysis continues."


Meanwhile, the tally of outbreak victims has continued to grow slowly. CDC reported yesterday afternoon that 202 individuals in 42 states and the District of Columbia are now thought to be part of this outbreak. The only states that are now not affected are: Arkansas, Hawaii, Kentucky, Mississippi, Montana, Nevada, Vermont and Wisconsin. At least 38 people have been hospitalized.
Some state health agencies have reported additional details.
California's 30 outbreak victims are scattered over seven counties, including: Santa Clara (19), Los Angeles (6), Alameda (1), Kern (1), Mendocino (1), Orange (1) and Riverside (1). Three of the 30 victims were hospitalized.
Washington State has recorded 15 victims, all from the west side of the state, including Clark (3), King (3), Snohomish (4), Jefferson (1), Lewis (1), Thurston (1), Pierce (1), and Whatcom (1) counties. One person was hospitalized.
New Hampshire's lone victim was an adult woman from Hillsborough County.
The spotlight first fell on a salami product from Daniele International when investigators compared lists of foods eaten by 41 confirmed outbreak victims and 41 individuals who had not been sick. Fifty-eight percent (58%) of the 41 ill people reported having eaten salami; 13 of them had purchased Daniele sliced salami variety packs from different stores before become sick. In contrast, only 16% of well people had eaten salami during the same time period.
Once a meat product was implicated, USDA was automatically involved. On January 23rd, the Daniele recall notice was posted on USDA's web site. Since then, the agency has released a list of US retail consignees of the recalled meats.
While USDA is responsible for regulating meat processors, spices come under the purview of FDA, which determined that Daniele purchased its black pepper from
Wholesome Spice
, a New York distributor. FDA is still tracing the rest of the supply chain of this imported spice and, at the same time, testing additional samples of the black pepper to confirm the
Salmonella
contamination.
Food-borne disease outbreak investigations are never easy. Tracing the source of an outbreak caused by a common strain of Salmonella is even more difficult. And when the pathogen is spread by a common food ingredient, the difficulties can be daunting.
The success of this investigation is a testament to the effectiveness of
CDC's outbreak surveillance system
, and the cooperative efforts of county, state and federal investigators.
For an updated distribution list of the recalled meats, both in the US and in other countries,
please click here
.
If you would like to receive automatic email alerts for all new articles posted on eFoodAlert, please click here or submit your request using the sidebar link.