Illinois Dept. of Health Finds Salmonella Montevideo In Another Daniele Meat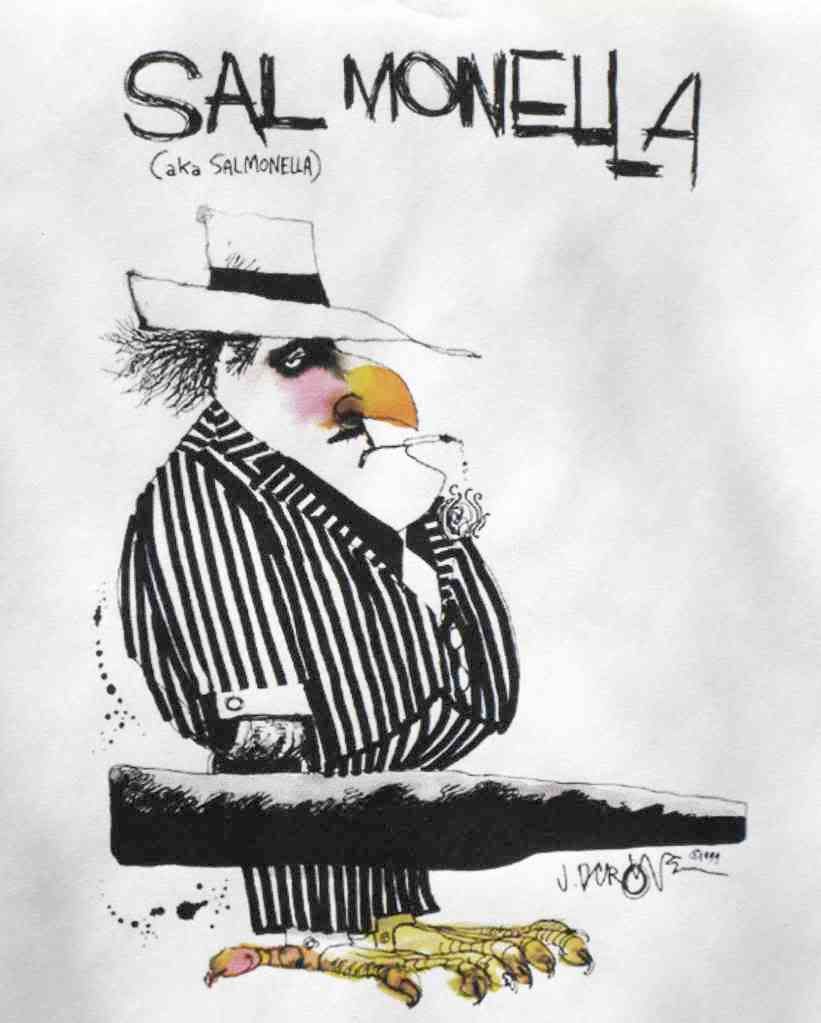 Daniele
expanded its product recall late yesterday to include an additional 17,235 pounds of Italian sausage products. The action came after the Illinois Department of Health found
Salmonella
Montevideo in a Daniele meat product that was not on the original recall list.
The following three products have been added to the recall notice. A portion of the two bulk items were also sold under the Boar's Head name.
Calabrese Sopressata Flat Bulk, 3 - 3.5 lbs per piece Lot 271 with sell by dates of 12/16/10 and 12/18/10
Hot Calabrese Sopressata Flat Bulk, 3 - 3.5 lbs per piece Lot numbers 465, 434, 228, and 333.
Boar's Head Hot Sopressata Calabrese, produced on 11/28/09 and 12/9/09.
The Illinois lab is fingerprinting its
Salmonella
Montevideo isolate to determine whether the microbe matches the outbreak strain that has
sickened 202 people
across the United States since July 2009.
Daniele suspects that the additional products – which are
not
pepper-coated sausages – may have been exposed to contaminated pepper dust during the production of the pepper-coated meats. This raises the question as to whether any other sausage varieties or production lots also have been exposed to cross-contamination.
According to a Company news release, which I received in my morning email, the pepper supplied by Daniele's New York distributor –
Wholesome Spice
– was imported from Vietnam. Daniele has terminated its relationship with Wholesome Spice and is now using only irradiated pepper in its products.
The Vietnam producer of the contaminated black pepper has not been named. It may be one of several. A search of the FDA Import Refusal records for 2009 revealed rejections of pepper consignments from Vietnam due to
Salmonella
contamination in January, April, July, August and September. The rejected pepper shipments were manufactured by
VKL Vietnam Ltd
,
Phuc Hung Food Co. Ltd.
,
Vinh Hiep Co., Ltd.
,
Sonaco
, and
Olam Vietnam Ltd.
Daniele management should take special note of the VKL rejection.
VKL Vietnam Ltd.
boasts a modern production plant that started operations in 2007. According to the VKL Vietnam website, its products are HACCP-compliant and steam-sterilized.
Purchasing ingredients that have been sterilized does not relieve a food processor of the responsibility to verify independently the microbiological safety of all of its ingredients.
The expanded Daniele recall announcement will probably trigger additional retail level recall notices. I'll be updating my recall post –
On The Trail Of Daniele's Salame Recall
– as more information becomes available.
If you would like to receive automatic email alerts for all new articles posted on eFoodAlert, please click here or submit your request using the sidebar link.