264 Danes suffer gastroenteritis after eating Lollo Bionda lettuce from France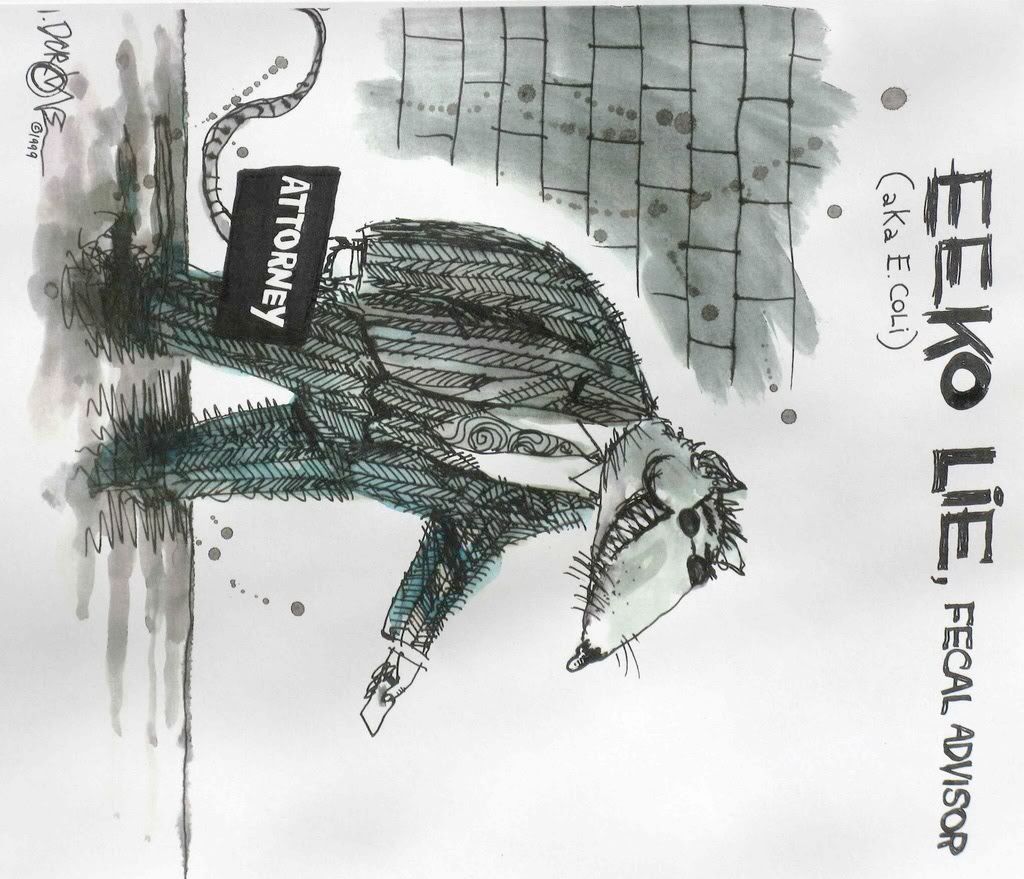 Contaminated
Lollo Bionda
lettuce grown in southwest France was responsible for 11 food-borne disease outbreaks in Denmark and 3 in Norway during January 2010, according to a report in today's
Eurosurveillance Weekly
. Eight more outbreaks are still under investigation in Denmark.
On
January 22nd
, the
Danish Food Standards Agency
announced a recall of Lollo Bionda lettuce after the lettuce was linked epidemiologically to an outbreak of
Norovirus gastroenteritis
. Norovirus also was been recovered from lettuce samples obtained from a catering company.
Most of the contaminated lettuce apparently was supplied to two catering companies. Individuals were infected as a result of eating sandwiches prepared by these caterers. Little, if any, lettuce that was sold in retail markets was linked to the outbreaks.
In addition to Norovirus, at least eleven of the outbreak victims were found to be infected with an enterotoxigenic strain of E. coli (E. coli O6:K15:H16). A small number of victims also harbored Staphylococcus aureus (2), Clostridium perfringens (3) or Bacillus cereus (2).
Now, that's what I call serious contamination!
Of course, at least some of the findings (notably, Staphylococcus aureus, which is not an enteric pathogen) probably were simply coincidental to the illnesses.
Denmark issued a
food safety alert
through the EU's
Rapid Alert System for Food and Feed
on January 25th, and French authorities are investigating the possible source of the problem. The French government has issued no statements on this outbreak or on the progress of its investigation. There have been no reports of related illnesses in France.
This outbreak report illustrates – once more – the ease with which a contamination problem in one country can affect consumers outside that country's borders. And it is equally a reminder that the problem of fresh produce contamination is not restricted to underdeveloped countries.
Raw sprouts have already been declared unsafe additions to sandwiches and salads. Must we forego lettuce, too?
If you would like to receive automatic email alerts for all new articles posted on eFoodAlert, please click here or submit your request using the sidebar link. Please include "subscribe eFoodAlert" in the subject line.