The following article first appeared on March 16, 2008 as Part 5 in a series of articles on raw pet foods. In light of the recent recall of some raw pet food products announced by Nature's Variety, I chose to begin my
Posts From The Past
with this article. I invite you to read the entire seven-part series,
It's A Dog's Breakfast
.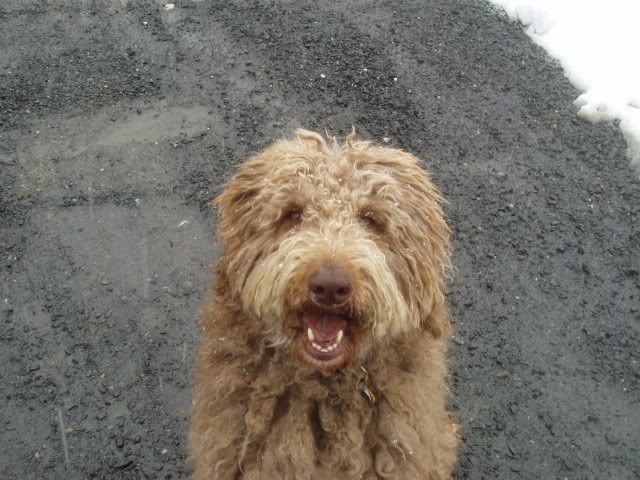 While I was gathering information for this series of articles, a reader pointed me towards
Stella and Chewy's
, of Muskego, WI, a small company that has adopted some innovative technology to produce its raw pet foods.
The founders of Stella and Chewy's, Marie Moody and Doug Siegal, consulted
Dr. James Marsden
of Kansas State University, who developed the company's food safety processes. With Dr. Marsden's guidance, Stella and Chewy's have put in place a series of firewalls to help ensure the quality and safety of its products.
H

uman Grade Ingredients
All of the meat and poultry that goes into the company's products comes from USDA-inspected plants, and are fit for human consumption.
H

ygienic Operating Conditions
Devices that continuously produce an oxidizing vapor are located strategically in the processing area and freeze-dryers. The oxidizing vapor, which kills bacteria but is non-toxic to people, prevents a build-up of contaminants in the air and on work surfaces. In addition, the surfaces of incoming raw materials – especially the meat – are disinfected by exposure to ultraviolet light before further processing.
H

igh Pressure Processing
This technology takes advantage of the relative sensitivity of bacteria and viruses to high pressure, such as is found in the depths of the ocean. High pressure processing kills microbes without using either heat or irradiation, leaving heat-sensitive nutrients intact.
H

ACCP
Hazard Analysis and Critical Control Points (HACCP) programs have been a mandatory part of many food processing operations for at least two decades.
USDA
has required the meat and poultry industry to develop and implement HACCP in federally inspected plants since the 1990s; this program, however is not mandatory for pet food manufacturers, which come under FDA's
Center for Veterinary Medicine
. Under HACCP, a processor must identify every microbiological or chemical hazard that may be associated with each product (Hazard Analysis), determine when and how that hazard can be eliminated or controlled (Critical Control Points), and establish ways to document that the hazard has been controlled in every production batch.
Stella and Chewy's "4-H" approach is supplemented by a sampling program that includes microbiological testing of every production batch for
Salmonella
and
E. coli
O157:H7 by an independent lab. The test results for each production batch
are posted on the company's web site
. According to Dr. Marsden, who wrote Stella and Chewy's HACCP program and developed their food safety processes, the company's program "...is one of the most innovative and well designed in the nation."
I haven't had the opportunity to visit Stella and Chewy's pet food facility. And, since I no longer have a microbiology lab, I can't test their products for microbiological contamination myself. Nevertheless, I believe this company is trying hard to produce raw pet food products that are microbiologically safe.
But microbiologically safe raw food is expensive. A 6-ounce package of 12 freeze-dried "steaks" sells for approximately $11.00 (the price varies to a minor degree, depending on the retailer). A one-pound package, which contains 32 "steaks", costs almost $26.00.
Pet owners who are trying to choose a healthy diet for their four-legged companions are confronted with a confusing smorgasbord of competing claims and dogmas. Canned food or kibble? Raw food or cooked? White rice or brown? How much fat? How much fiber? How to decide?
In presenting this series of articles, I have tried to help clarify some of the confusion over the nutritional and safety issues surrounding raw pet food diets. I welcome your questions and comments, and will be happy to answer them in follow-up articles.
If you would like to receive automatic email alerts for all new articles posted on eFoodAlert, please click here or submit your request using the sidebar link. Please include "subscribe eFoodAlert" in the subject line.