Action comes after second supplier of contaminated pepper identified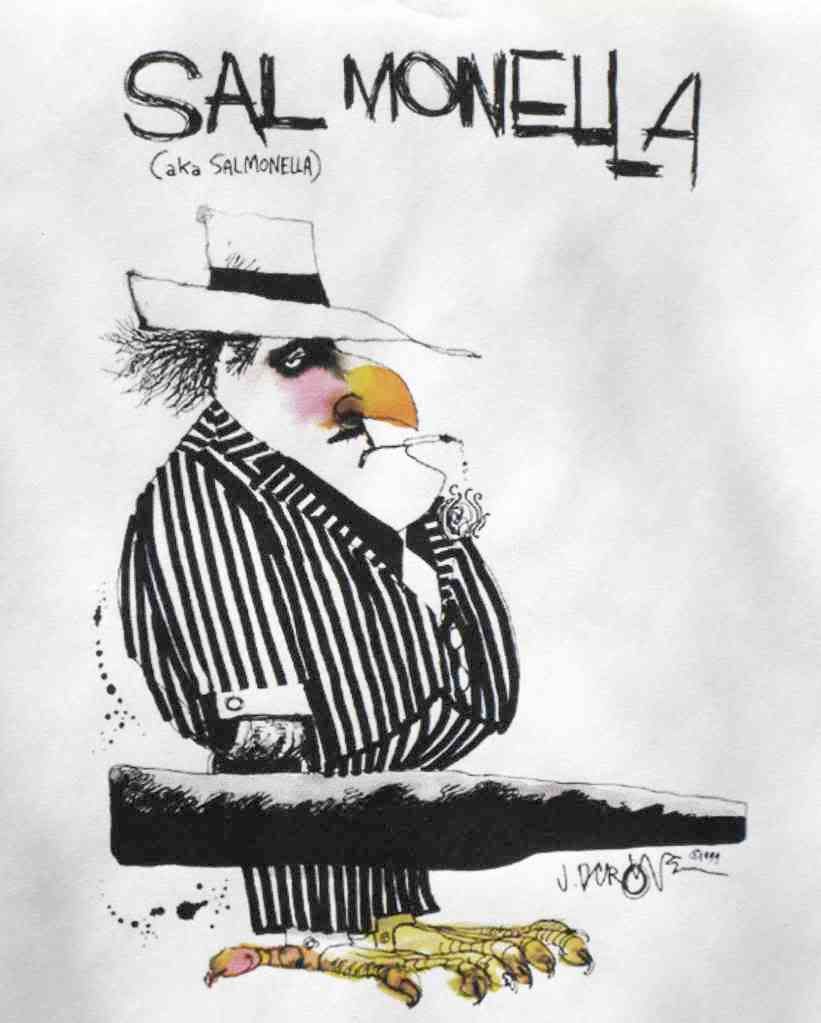 Daniele Naturale Salame coated with coarse black pepper (3 oz. packages)
Daniele Salame Grande coated with pork fat & pepper (approx. 6-lb packages)
The additions to the recall list bring the total amount of recalled ready-to-eat meat to 1,263,754 pounds.
The outbreak of
Salmonella
Montevideo gastroenteritis that has been linked to Daniele meat has grown to
207 confirmed cases
in 42 states and the District of Columbia. Although some of the recalled meat was exported to
Canada, Taiwan and Hong Kong
, there have been no reports of illnesses in these countries.
The victims range in age from less than 1 year old to 93 years old. At least 41 people have been hospitalized. The most recent illness began on January 19th.
Salmonella Montevideo has been found in more than one package of Daniele meats, including an opened package obtained from one of the confirmed outbreak victims. A second strain, Salmonella Senftenberg, also was recovered from a package of meat in Washington State.
The investigation into the source of the contamination has now focused on black pepper used in the manufacture of a number of the Daniele meats. The
Rhode Island Department of Health
reported yesterday that it recovered
Salmonella
from black pepper supplied to Daniele by two different distributors. One isolate, found in an opened container of pepper, matched the outbreak strain of
Salmonella
Montevideo. Details on the other isolate have not yet been released, and Rhode Island has not revealed whether the container that harbored this second isolate was intact or partially used prior to sampling.
FDA issued an update of its investigation today, saying:
"The FDA is actively investigating the supply chain of the black pepper used in the manufacturing of the recalled meat products to see if it poses a risk to consumers. The agency has collected and is currently analyzing both domestic and imported black pepper samples. To date, all the samples collected and analyzed by the FDA have tested negative for Salmonella; however, sample collection and analysis continues.

If FDA identifies a public health risk associated with black pepper, or any other product, the Agency will take the appropriate action necessary to protect the public's health."
There also are indications that this outbreak might not be limited to Salmonella Montevideo. At least one state – California – is investigating possible links between cases of Salmonella Senftenberg infections and the Daniele outbreak. In response to my request for information earlier today, I was told that the California Department of Public Health is following up on two isolated cases of Salmonella Senftenberg that match the strain found in a package of Daniele meat in Washington State.
So far, there is no epidemiological link to black pepper or to Daniele meat for either of California's two Salmonella Senftenberg cases; however, the investigation is still in progress.
If you would like to receive automatic email alerts for all new articles posted on eFoodAlert, please click here or submit your request using the sidebar link.