Salmonella
Senftenberg cases under investigation
(Posted February 6, 2010 and updated February 10, 2010)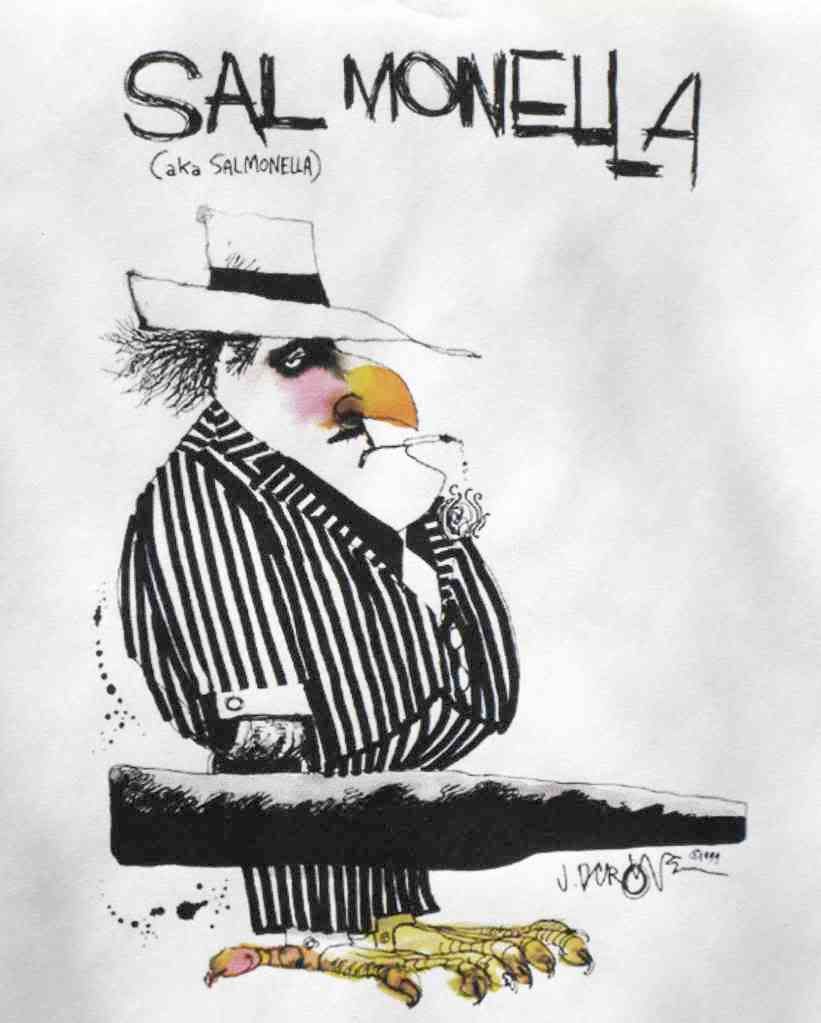 The California Department of Public Health (CDPH) is investigating two isolated cases of Salmonella Senftenberg that match a strain recovered in late January from a Daniele variety package. So far, there is no epidemiological evidence linking the cases either to black pepper or to consumption of any Daniele meat product. According to Ron Owens of the CDPH Office of Public Affairs, the investigation is ongoing.
One or more other states may also be investigating Salmonella Senftenberg illness reports, but no one else is saying so publicly at this time.
Illinois has acknowledged that it is investigating "...a number of Salmonella cases that may be linked to the outbreak," but declined to be more specific. When I asked whether any of the cases involved Salmonella Senftenberg, I was told, "Hopefully soon CDC will make a determination of which serotypes of Salmonella will be included in the outbreak definition. At this point only Montevideo has been included."
Among the other states that were kind enough to respond to my inquiry, Florida simply referred me to the CDC and USDA web sites, and Minnesota replied that their policy is to not disclose any details of an active investigation. The following states have affirmed that they have no reported cases of Salmonella Senftenberg: Alabama, Arizona, Arkansas, Colorado, Connecticut, Hawaii, Idaho, Iowa, Kansas, Louisiana, Maine, Missouri, New Mexico, North Carolina, North Dakota, Oklahoma, Oregon, South Dakota, Tennessee, Utah, Vermont and Wisconsin (Updated February 10, 2010).
CDC, which is limiting the outbreak definition to cases of
Salmonella
Montevideo – at least for now – issued a status update on the outbreak yesterday afternoon.
As of 9pm on February 4th
, 213 individuals from 42 states and the District of Columbia are confirmed to have been infected with the Montevideo outbreak strain. At least 42 people have been hospitalized, and the known duration of the outbreak now stretches from July 4, 2009 to January 21, 2010.
Before CDC decides to change the outbreak definition to include Salmonella Senftenberg (or any other Salmonella strain), it will need convincing lab and epidemiological evidence. Full cooperation from possible outbreak victims would make this evidence much easier to collect.
While Salmonella cultures obtained from clinical samples must be reported to CDC, infected individuals are under no obligation to cooperate with epidemiological investigations to determine the source of the pathogen. A number of apparent victims of this outbreak have declined to answer the detailed food history questionnaire developed to determine whether their illnesses are linked to consumption of deli meats or pepper.
I urge anyone who has experienced symptoms of salmonellosis (diarrhea, stomach cramps, mild fever, nausea, etc.) to consult a doctor and, if asked, to cooperate fully with all follow-up investigations.
If you would like to receive automatic email alerts for all new articles posted on eFoodAlert, please click here or submit your request using the sidebar link.