Is black pepper behind the Salmonella outbreak?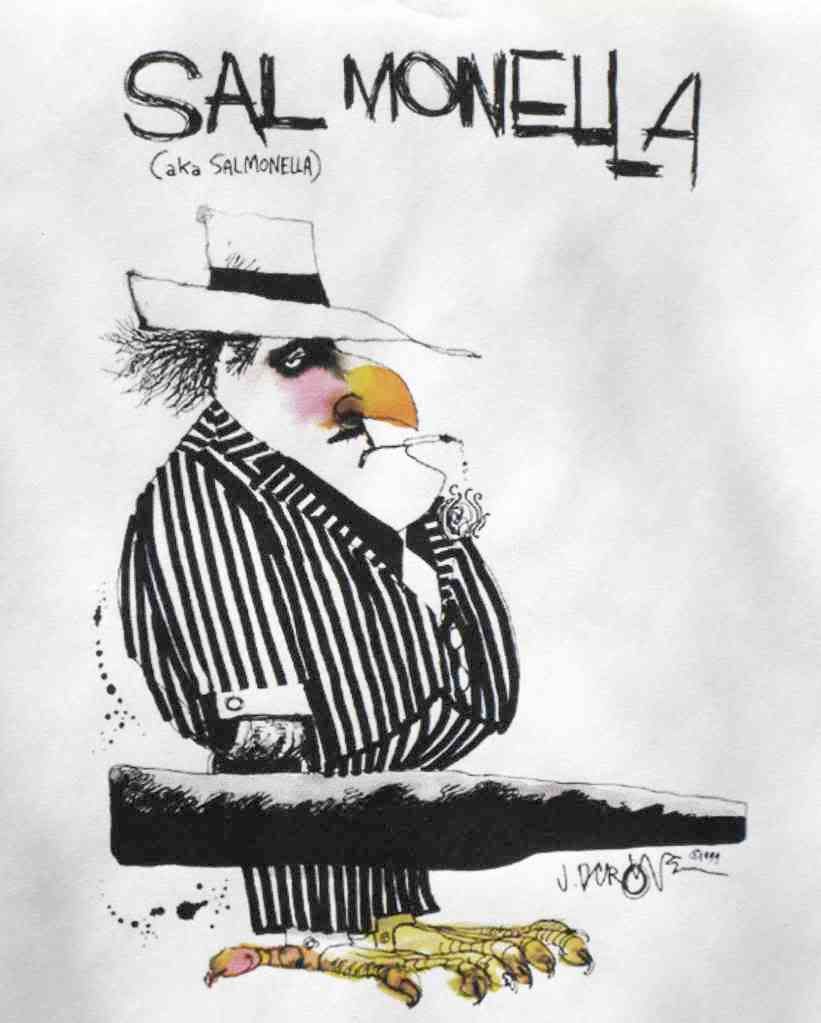 Black pepper is dirty!
Pepper is harvested and air-dried under conditions that expose the seeds to bacterial contamination. Black peppercorns and ground black pepper often
contain millions of bacteria per gram
.
In 1981/82,
Salmonella
-contaminated black pepper from Brazil caused a food-poisoning outbreak in
Norway
that sickened at least 126 people over a 10-month period. And in the first six months of 2009,
FDA refused entry
to 27 shipments of whole peppercorns, cracked peppercorns and ground black pepper due to
Salmonella
contamination. Most of those shipments originated in India.
What does this all have to do with the Salmonella outbreak and the Daniele cured meats recall?
But the theory currently circulating (on
this blog
and elsewhere) that the "problem is in the pepper" would help to explain the long duration of this outbreak, as well as the difficulty in tracing the contamination to its source. And it would provide Daniele with a quick fix to its troubles. The company already has announced that it plans to
switch to irradiated pepper
.
Unfortunately for Daniele, the case for pepper as the contamination source is equivocal. When I put the question earlier today to Dr. William Keene, Senior Epidemiologist with the Oregon Public Health Division, here is what he replied, based on information available as of last Friday:
"To my knowledge there is no compelling evidence pointing to pepper at this time. It is an attractive explanation that "makes sense" in many ways, and would be a relatively easy fix for the company, but we don't have anything like culture-positive pepper that would support the hypothesis, and I don't think that other possibilities have been ruled out yet."
Dr. Keene added that the only Salmonella-positive meat sample found so far was not pepper-coated. Lab tests of pepper-encrusted meat slices that were in the same package as the Salmonella-positive sample did not yield any Salmonella.
While the pepper explanation would make life easier for Daniele, it could be a nightmare for other food companies, including a number of artisan cheese makers that produce pepper-encrusted or pepper-containing specialty cheeses. Dr. Keene is not privy to FDA's weekend progress, but he suggested to me that efforts are probably being made to trace the source of the pepper that Daniele used.
"It will be interesting,"

he said,

"to track the pepper back to its suppliers and importers, and see if matching

Salmonella

can be found in pepper at other companies that may be making other products. I would imagine that the FDA or other agencies are doing that now. That would certainly confirm that this was an 'upstream' contamination event."
Clearly, there are still a lot of unanswered questions. In its latest update, published January 23rd,
CDC
reported the following:
"This recall followed isolation of Salmonella in a private laboratory from a retail sample of a salami product produced by Daniele International. FSIS reviewed and affirmed these private laboratory results. This Salmonella strain is different from the strains causing the outbreak. In addition, this product was different than the sliced salami variety pack purchased at different grocery store locations by the 11 ill persons. CDC and its public health partners are continuing the epidemiological investigation to verify that the outbreak is controlled, and to identify the specific products or ingredients that became contaminated and how the contamination occurred, and to identify any other food vehicles that may be involved. It is possible that more than one food product may be causing illnesses. The investigation is on-going."
(Note that the 11 ill persons referred to in CDC's report were confirmed to be infected with the outbreak strain
and
remembered consuming Daniele meat.)
Now that investigators have figured out what questions to ask – always the toughest part of an outbreak investigation – more answers should be forthcoming soon. Please stay tuned.
If you would like to receive automatic email alerts for all new articles posted on eFoodAlert, please click here or submit your request using the sidebar link.