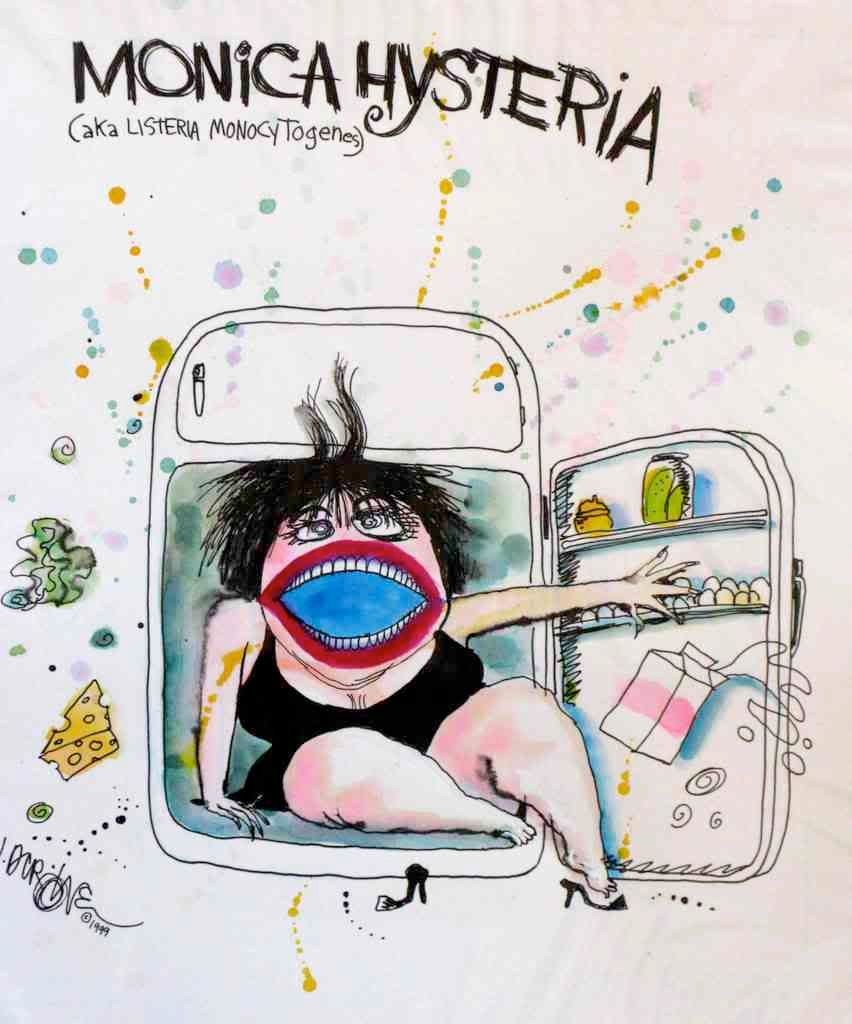 Listeria monocytogenes confirmed in some products
Giant Eagle
has recalled the following frozen, loose hash brown products after an independent testing lab confirmed the presence of
Listeria monocytogenes
in some of the products.
Giant Eagle Country Style Hash Browns (UPC 300341086)
Giant Eagle Western Style Hash Browns (UPC 3003401076)
Giant Eagle Southern Hash Browns (UPC 3003401075)
Giant Eagle Diced Hash Browns (UPC 300341087)
Giant Eagle Shredded Hash Browns (UPC 300341088)
Food Club Shredded Hash Browns (UPC 3680006530)
The regional supermarket chain announced this voluntary recall late yesterday (January 18, 2010). According to the Company's news release, it has received no reports of illness, and no other Giant Eagle products are affected.
Giant Eagle is a regional supermarket chain with 222 supermarkets and 154 fuel and convenience stores in western Pennsylvania, Ohio, north central West Virginia and Maryland.
Food Club
and
Giant Eagle
Hash Browns are manufactured by
Mr. Dell Foods, Inc.
(Kearney, MO) on behalf of
Topco Associates
. Mr. Dell also manufactures the Mr. Dell's and O'Brien's brands of frozen hash browns – both of which have been the subject of
supermarket-level recalls
since January 1st.
Topco Associates
(Skokie, IL) is a member-owned company that provides exclusive procurement, quality assurance, packaging, and other services to its member-owners, including supermarket retailers, wholesalers, and foodservice companies. Members include more than 50 well-known regional supermarket chains such as Price Chopper, Winn-Dixie, Giant Eagle, Stater Bros., andMeijer.
Shop-Rite (not a Topco member) was the first to recall frozen Hash Browns, advising its customers on January 4th that it had recalled ShopRite Southern Style Hash Browns (32 oz.UPC: 41190-40059), after "... routine testing by a regulatory agency..." determined that "... there is the potential of contamination with Listeria Monocytogenes." Recalls of Food City Hash Browns came next, followed by Mr. Dell's and O'Briens.
I contacted Mr. Dell Foods by telephone and email on January 13th for comment on the initial series of recalls. The Company declined to respond to my verbal and written requests for information.
Listeria monocytogenes
infections produce nothing worse than mild gastrointestinal or flu-like symptoms in most otherwise healthy adults. But elderly individuals, young children, people with reduced immunity and pregnant women are susceptible to more severe – sometimes fatal – illness. Pregnant women who are infected with this microbe may miscarry or give birth to an infected baby. A
2008 Canadian outbreak
of
Listeria monocytogenes
resulted in 22 deaths.
Thorough cooking to an internal temperature of 145ºF should kill
Listeria monocytogenes
, just as it kills
Salmonella
or
E. coli
O157:H7. Microwave cooking is not reliable, as it is uneven – producing "cold spots" in which the pathogen might survive. Foods such as frozen Hash Browns are meant to be cooked thoroughly before being eaten.
Never
taste uncooked Hash Browns – whether thawed or still frozen – right out of the package.
Listeria monocytogenes has a highly variable and very long incubation period. While mild illnesses usually will begin within a few days after infection, it can take more than two months before symptoms of severe illness show themselves.
If you think that you or a family member is suffering from symptoms of a Listeria monocytogenes infection, please seek medical attention. If you believe that you might have become infected as a result of consuming uncooked or undercooked frozen Hash Browns, report this to FDA and to your local or state health authorities.
Now that Listeria monocytogenes has been recovered from multiple samples, I expect that a full FDA investigation – and more recalls – will follow shortly. Please check back for updates.
If you would like to receive automatic email alerts for all new articles posted on eFoodAlert, please
click here
or submit your request using the sidebar link.