Rhode Island company recalls 1.24 million pounds of cured meats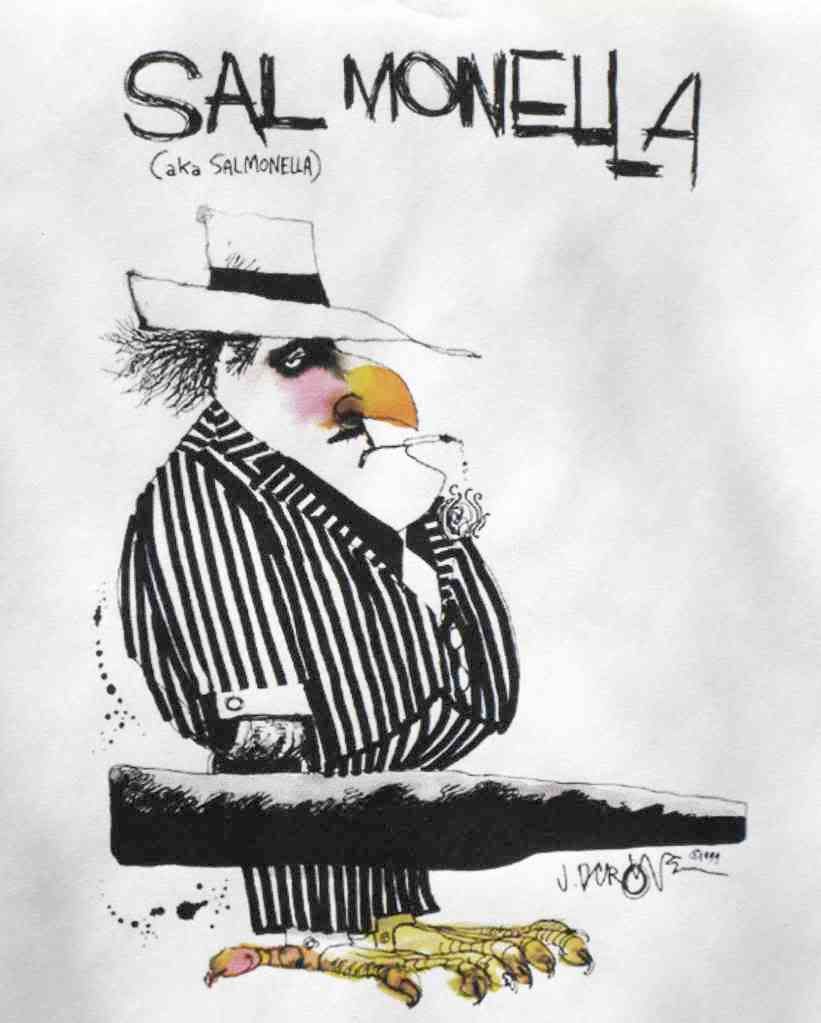 Daniele International, Inc.
, a Rhode Island manufacturer of Italian-style cured meats, has recalled more than 1.2 million pounds of ready-to-eat pepper-coated salami and Italian-style sausage products after a combined investigation conducted by state and federal agencies linked one of the Company's products to a
Salmonella
outbreak.
CDC
announced late yesterday that 184 people in 38 states have been infected with a strain of
Salmonella
Montevideo since early July. At least 35 people were hospitalized.
According to William Keane, a senior epidemiologist with the Oregon Department of Human Services (Public Health Division), this has been a difficult investigation.
"Daniele brand salami," said Keane, "has been identified as the source of a large and ongoing outbreak of salmonellosis."
"Many states have been working together to identify a source for these cases, which have been trickling in for months," Keane added, "This has been a very long and often frustrating investigation. We had gone down a lot of dead ends until the puzzle pieces finally started to fit together about this outbreak."

The list of recalled items includes products sold under the Daniele, Dietz & Watson, Black Bear and Boar's Head brands. All of the packages of recalled meats are labeled with USDA establishment number "54" or "9992". The complete list of recalled items comprises:


Daniele Deli Selection (20 oz)
Daniele Italian Brand Gourmet Pack (16 oz)
Daniele Italian Brand Gourmet Pack (8 oz)
Daniele Surtido Fino Italiano (454 g)
Dietz and Watson Artisan Collection Party Platter Pack (8 oz)
Daniele Gourmet Combo Pack (16 oz)
Daniele Surtido Fino Italiano (340 g)
Daniele Brand Gourmet Pack (Emballage Assorti Gourmet Italian) (500 g)
Boar's Head All Natural Salame Coated with Coarse Black Pepper (8 oz)
Daniele All Natural Salame Coated with Coarse Black Pepper" (10oz)
Daniele Pepper Salame
Black Bear Baby Genoa Pepper Salame (9 oz)
Dietz & Watson Artisan Collection Baby Genoa Pepper Salame
Daniele Gourmet Italian Deli Selection (600 g)
Daniele Salame Bites Pepper Salame (7 oz)
Daniele Natural Salame Coated with Coarse Black Pepper
Daniele Gourmet Deli Selection (Assortment De Fines Charcuterie Italienne) (400g)
Daniele deli Selection (32oz)
The recalled ready-to-eat meats were sold across the United States in grocery stores, supermarket chains, warehouse stores and on-line, and were exported to other unnamed countries. Among the retailers identified so far are:
Costco
,
Kroger
(including Fry's, QFC, Ralphs, Fred Meyer, and Smith's Food & Drug),
Walmart, Sam's Club
,
Stop & Shop
, Amazon,
ShopRite
and
Giant/Martin's
.
Since the
Daniele Gourmet Deli Selection
and the
Daniele Brand Gourmet Pack
are listed in both English and French, it's likely that these items also were sold in Canada.
The association between Daniele ready-to-eat cured meats and this outbreak is strong, but not quite bulletproof. During the course of the investigation, Salmonella was detected in a sample of product that was "similar to" products purchased by outbreak victims. But the strain of Salmonella found in the product does not match the outbreak strain.
In my post this morning
, I suggested that black pepper might be the source of the
Salmonella
Montevideo. Apparently, I wasn't alone in coming to this conclusion. Oregon reports that
"State and federal public health agencies are working with the Rhode Island-based company to determine if pepper is the source of the contamination."
Daniele has recalled
all
of its pepper-coated ready-to-eat meats as a precaution.

If pepper proves to be the source of contamination, this investigation will become more complex and farther reaching. Pepper-coated ready-to-eat meats are produced by other meat processors. Pepper-coatings also are used on other specialty foods, such as some cheeses. And let's not forget those tantalizing sprinkles of fresh-ground pepper offered at the table in restaurants.
Until this investigation has reached a firm conclusion, I would suggest avoiding any ready-to-eat food that is pepper-coated – unless it was cooked after coating – or that is seasoned with pepper at the table, such as a restaurant salad.
If you would like to receive automatic email alerts for all new articles posted on eFoodAlert, please click here or submit your request using the sidebar link.