Australian company recalls two non-consecutive batches of cheese.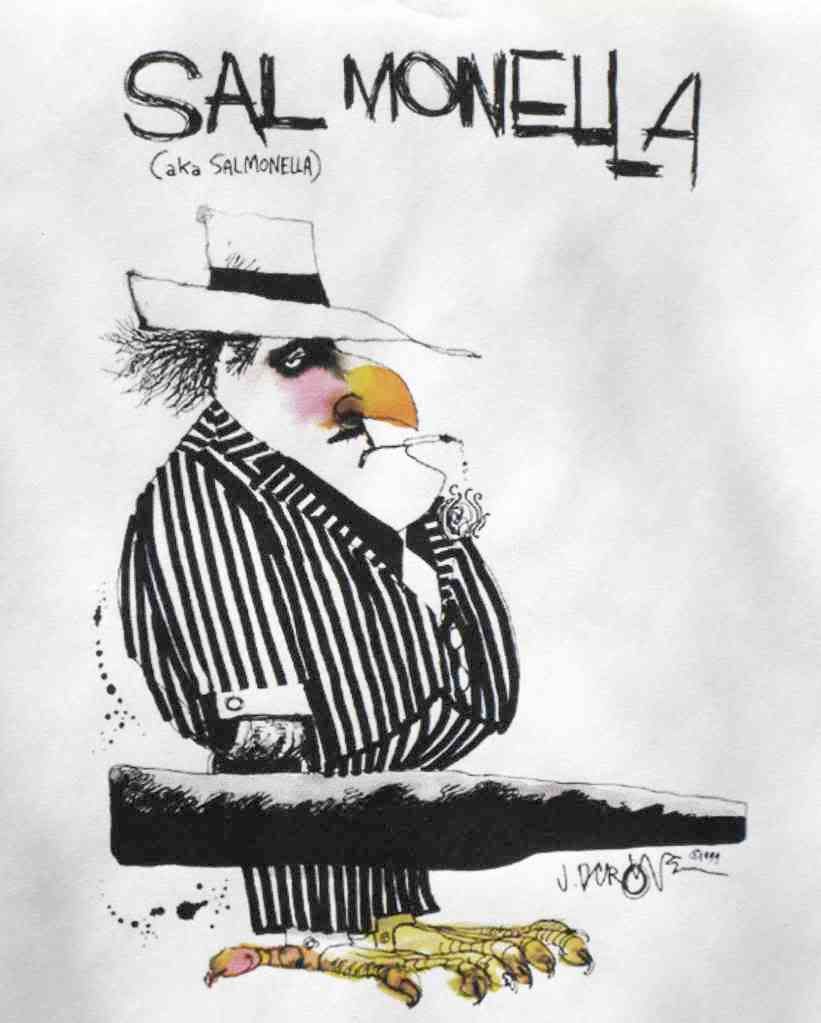 On April 12th, Montefiore Cheese (Aust) P/L recalled two production batches of Montefiore Cheese Mozzarella Fiorello due to Salmonella contamination. The recalled cheeses consisted of batch #076 and #078, bearing Best Before dates of 17.06.10 and 19.06.10, respectively. Batch #077 was NOT recalled.
Montefiore
is a producer of Italian-style cheeses and is based in Victoria, Australia.
According to information provided by Lydia Buchtmann of Food Standards Australia, Montefiore initiated the mozzarella recall after the company's own routine testing detected Salmonella in batches 076 and 078, but not in batch 077. The Australian government is not aware of any associated cases of Salmonella illness.
That's the good news. But there is a downside to this story.
The recalled cheese was produced on March 17th and March 19th. It took more than three weeks for Montefiore to complete its Salmonella tests, in an era when Salmonella tests can be completed easily within 48 hours. What took so long? And why, with rapid testing so readily available, would Montefiore not follow a test-and-hold policy – an approach that would have vastly reduced the risk of contaminated products entering the food supply?
Of equal concern is Batch #077 – the supposedly "safe" production batch – as well as the batches of mozzarella cheese that were produced immediately prior to and following the recalled batches. If past experience is any indication of future performance, there is a heightened risk that these neighboring batches may also harbor Salmonella.
I would refer Montefiore's management to the 2008 experience of Canada's
Maple Leaf Foods
. That company initially recalled just
two batches
– produced two weeks apart – of ready-to-eat deli meat, after those batches were found to contain
Listeria monocytogenes
. The
recall quickly expanded
to include additional production dates and deli meat varieties. Ultimately, the
entire production facility was shut down
for extensive cleaning and sanitation, and several months worth of ready-to-eat meats were recalled.
Fifty-seven illnesses
were linked to the contaminated deli meats.
Twenty-two people died.

I tried to contact Montefiore by email earlier today in order to ask a few questions. The email address posted on the company's web site is not functioning. These are the questions that I wanted to ask:
Does Montefiore routinely test every batch of finished cheese for Salmonella and/or other harmful bacteria?
Does Montefiore routinely carry out environmental/equipment sampling for Salmonella and/or other harmful bacteria?
Does Montefiore plan to make any changes to its sanitation program or microbiological testing program as a result of having found Salmonella in two batches of mozzarella cheese?
Is there any additional information or comment that Montefiore would wish to share with eFoodAlert's many Australian readers?
In the absence of answers to these questions, if I were living in Australia, I would switch to a different brand of Italian-style cheese until it's clear that the company has fully resolved its contamination problem.
A bit more transparency would be helpful here.
If you would like to receive automatic email alerts for all new articles posted on eFoodAlert, please
click here
or submit your request using the sidebar link. Please include "subscribe eFoodAlert" in the subject line.