At Least 14 students in three states infected with E. coli O145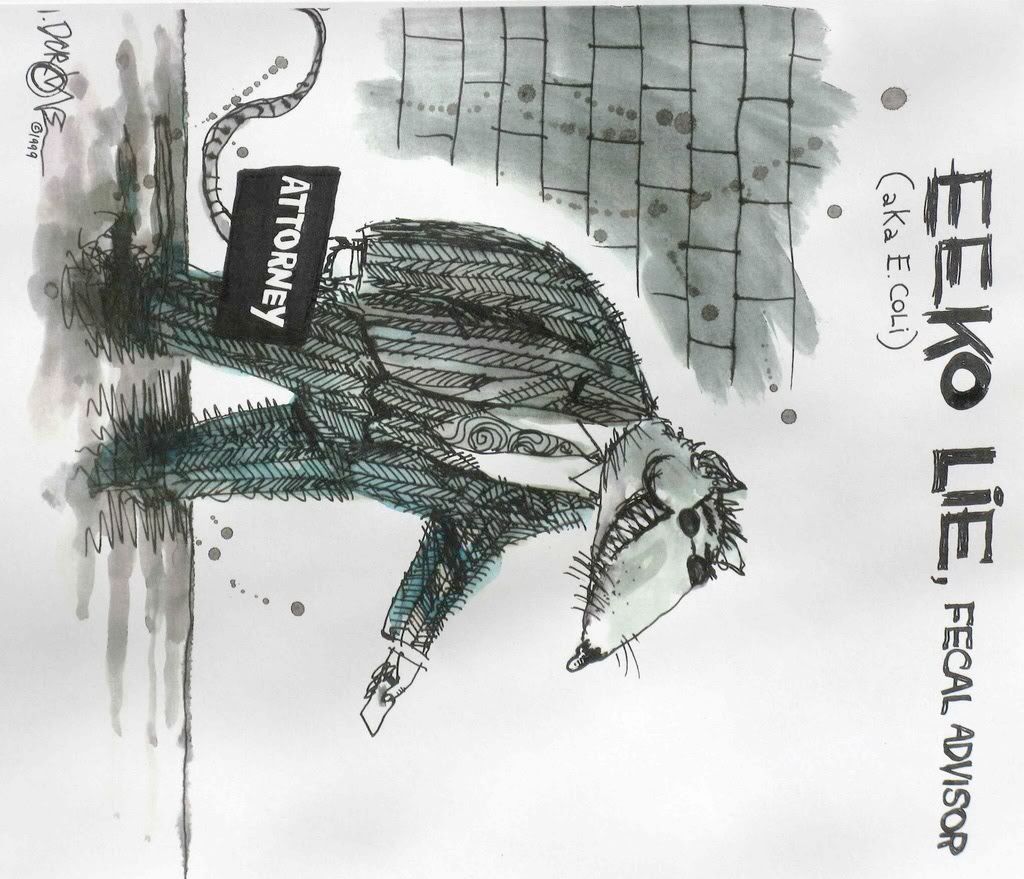 Public health workers in Michigan, Ohio and New York are investigating an outbreak of E. coli O145 gastroenteritis that has struck students at the University of Michigan (Ann Arbor, MI), The Ohio State University (Columbus, OH), and Daemen College (Buffalo, NY).
As of today, Michigan is reporting 8 confirmed cases, with an additional 13 cases pending. Ohio has confirmed 5 cases, with 8 still under investigation. One case has been confirmed in Erie County, NY; at least 11 more people may be affected. In all, at least 46 illnesses – 14 of them confirmed – have been reported so far.
A single strain of E. coli O145 is responsible for the illnesses in all three states.
E. coli O145 produces shiga toxin – the same type of toxin that is produced by E. coli O157:H7, and the same type that is responsible for the dysentery-like symptoms caused by certain strains of E. coli and Shigella.
According to a news release issued today by Washtenaw County Public Health, "[l]ocal, state and federal health officials are working together to identify a food source, supplier or distributor common to the affected areas."
While the food source – meat, leafy greens, or something else – is a mystery, it is likely that a supplier to all three school campus food service operations is the common element in this three-state outbreak.
E. coli
O145 is not as prevalent in North America as its better known cousin,
E. coli
O157:H7. It is, however, equally to be feared. The microbe was linked to a food poisoning outbreak caused by
contaminated ice cream
made and consumed at a farm in Belgium in 2007. In 2005,
E. coli
O145 was recovered from the stool sample of a
child in Slovenia
who died after suffering from bloody diarrhea and hemolytic uremic syndrome. The microbe also has been found in the feces of beef calves in the
United Kingdom
.
The true incidence of
E. coli
O145 in the United States – whether in food or in clinical samples – is unknown, perhaps because of
USDA's blinker-like focus
on
E. coli
O157:H7. A
recent survey of 1216 retail ground meat samples
in the USA found three (3) samples that were contaminated with
E. coli
O145. An additional twenty (20) samples contained other non-O157 varieties of shiga-toxin producing
E. coli
.
The study was carried out on behalf of Marler Clark LLP in support of a petition to USDA to declare "...all enterohemorrhagic Shiga Toxin-producing Serotypes of Escherichia coli (E. coli), Including Non-O157 Serotypes, to be Adulterants Within the Meaning of 21 U.S.C. § 601(m)(1)."
While federal and state agencies carry out their epidemiological and trace-back investigations, public health departments in the affected Ohio, Michigan and New York counties are urging anyone who experiences symptoms of gastroenteritis to seek medical attention.
If you would like to receive automatic email alerts for all new articles posted on eFoodAlert, please
click here
or submit your request using the sidebar link. Please include "subscribe eFoodAlert" in the subject line.