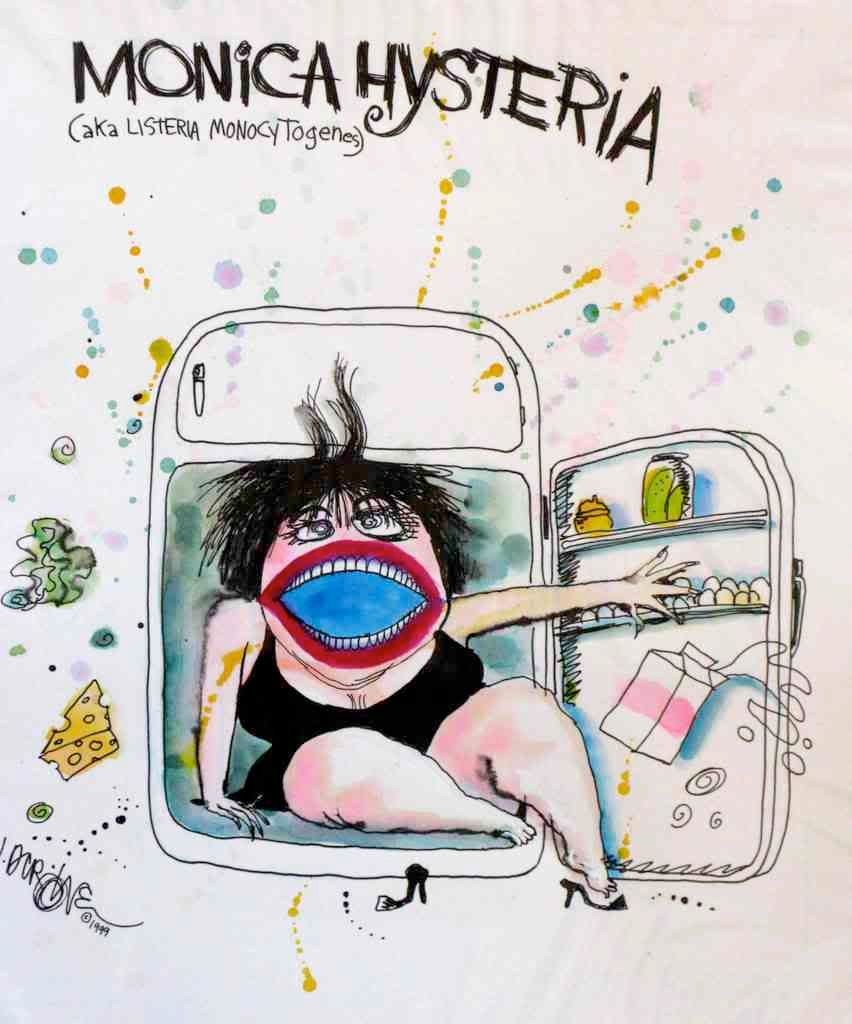 December 20, 2008
Consumers in Boardman, OH can relax, now that USDA has protected them from
APPROXIMATELY
 ONE POUND
of Canadian-made sausage in which the agency detected
Listeria monocytogenes
.
USDA
announced today that DeNiro Cheese (Youngstown, OH) is recalling approximately one pound of
Sopressata
sausage products. The sausage, which was imported from Canada, was sold at:
Lariccia's Italian Market Place
, 7438 Southern Blvd., Boardman, OH
The recall notice describes the sausage – manufactured on October 9 – as follows:
12-ounce approximate weight packages of "Nostrano SOPRESSATA MILD SAUSAGE, PRODUCT OF CANADA." Each package bears a use-by date of "07/09/09" and a product code of "91009" as well as "CANADA 476A" inside the Canadian mark of inspection.

USDA claims that there have been no reported illnesses associated with this recall, and that the
Listeria monocytogenes
contamination was found as a result of a routine testing program.
The individuals who purchased these two (?) lonely packages of sausage should either discard the uneaten portions or return them to Lariccia's for a refund.
It's fairly safe to assume that a Canadian recall – of a somewhat larger quantity – will follow within a couple of weeks, as long as the USDA communicates with its Canadian cousin.