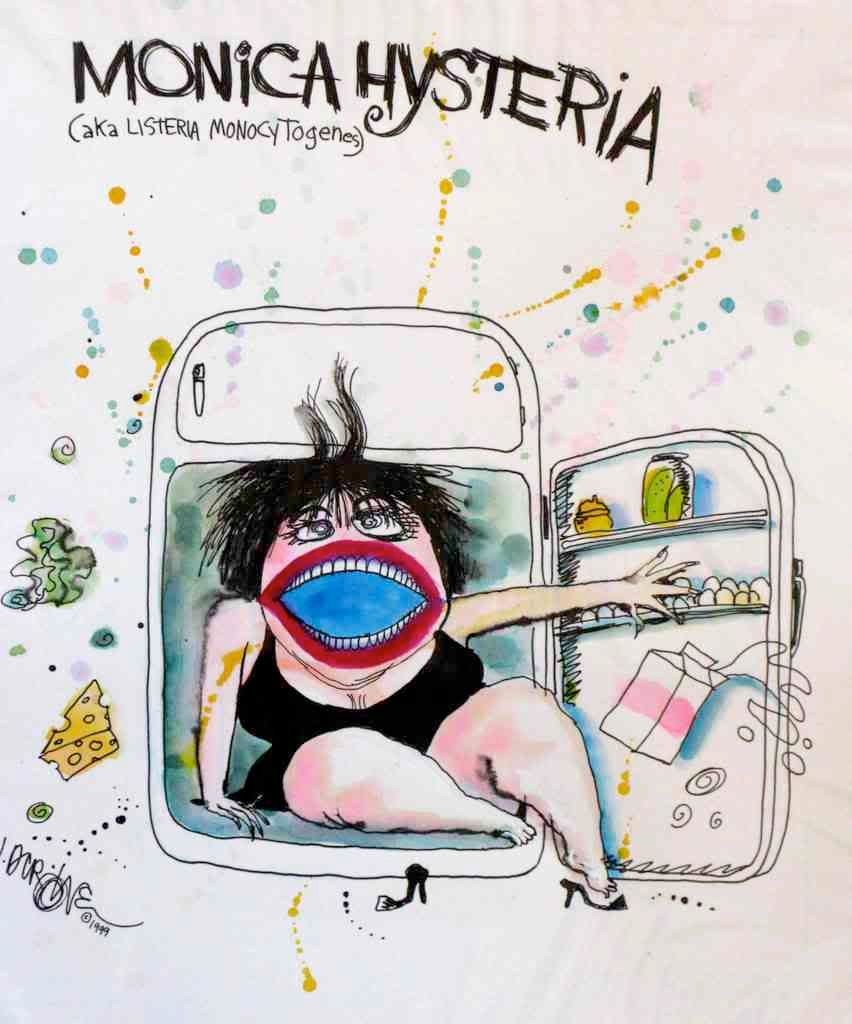 UPDATED December 15, 2008
(Original article posted December 13, 2008)
Cambrooke Foods LLC
(Framingham, MA) has recalled three varieties of imitation cream cheese and has withdrawn its Low Protein Peanut Butter™ after
Listeria monocytogenes
was detected by the company in a sample of the cream cheese. 
The pathogen was found during routine testing carried out by the Company in a new sample of Imitation Cream Cheese before it was shipped to customers. Cambrooke is working with FDA to determine the source of the contamination, and has suspended production and distribution of the products until the investigation is complete.
All date codes of following items, sold both in the
United States
and
Canada
, are included in this product recall notice:
(updated Dec 14 to include link to newly released FDA recall notice)
Cheddar Wizard Low Protein Imitation Cream Cheese

(SKU 10310; 8 oz. jar)


Herb & Garlic Low Protein Imitation Cream Cheese

(SKU 10308; 8 oz. jar)


Plain Low Protein Imitation Cream Cheese

(SKU 10306; 8 oz. jar)

Cambrooke also has withdrawn all outstanding stock of the following imitation peanut butter product from the market as an additional precaution, since it was produced on the same machinery as the imitation cream cheese:
Low Protein Peanot Butter™

(SKU 10809; 16 oz. jar)

Consumers in the United States and Canada who purchased any of these recalled/withdrawn products since May 2008 should discard any of the recalled food remaining in their possession. 
For more information on this recall, contact Cambrooke Foods by telephone, toll-free at 1-866-456-9776, ext. 1015, or email the company at safetyfirst@cambrookefoods.com.
Cambrooke Foods
 offers a full product range of low-protein foods to fulfill the nutritional needs of patients who suffer from genetic errors of protein metabolism, such as phenylketonuria. The Company sells its products on-line to customers in the United States and Canada.
Added Dec 15
Cambrooke products are sold in
The Specialty Food Shop
of the Hospital for Sick Children (Toronto, ON) and may be available in other similar shops.
Added Dec 15