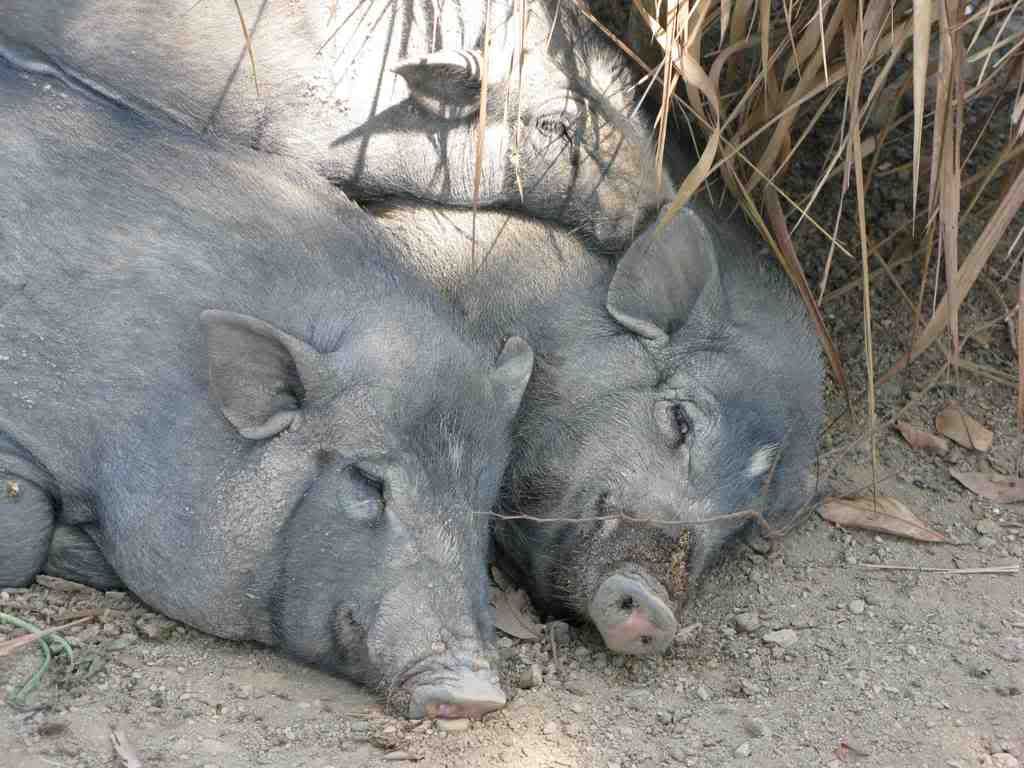 Some Irish Pork Back In Shops
UPDATED December 13, 2008
(Original article posted December 11, 2008)
Pork and pork products processed from pigs slaughtered prior to September 1st.

Pork and pork products processed from pigs slaughtered after December 7th.

Pork and pork products processed from pigs that did not originate from any of the herds that had been exposed to dioxin-contaminated feed.

The
UK Food Standards Agency
has determined that no Northern Ireland pork was exposed to the contaminated feed. Retailers, manufacturers and caterers may offer Irish pork to consumers once more, as long as they are able to trace the origin of the pork to an unaffected farm. Composite pork products – containing 20% or less Irish pork – may be sold. Pork from Irish pigs slaughtered between September 1st and December 7th will be tested for dioxin and approved for sale if the meat is compliant with EU standards for dioxin in pork.
Belgium
has announced five additional recalls of food products that consist of, or contain more than 1%, Irish pork meat. These are:
SPAR

brand smoked bacon, 125g


CARREFOUR

brand Saxe Flinterdun shredded filet


ZWAN

brand "Frank" sausages, package of 6

FRESH CONCEPT brand mortedella, distributed by Carrefour, Cora, Delfood (Louis Delhaize, Louis l'épicier), Match & Smatch, Alvo, Spar & Eurospar, Carrefour Express, GB Carrefour, GB Express, GB Contact and GB Partner

NEW Dec 13

MATCH and SMATCH

brands of pork sausage and chorizo

NEW Dec 13
Romania
is tracking approximately 120 tons of dioxin-contaminated Irish pork that entered the country since September 1st. The suspect pork entered Romania from several countries, including Hungary, Belgium, Poland and France. 
The
Canadian Food Inspection Agency
has advised consumers that it has no record of pork products or animal feed from the Republic of Ireland having been imported into Canada. Neither FDA nor USDA have made a corresponding announcement.
The dioxin incident appears to be well in hand. The Republic of Ireland and the European Food Safety Agency acted quickly to contain the situation and evaluate the risk to consumers. 
The investigation into how dioxin entered the animal feed is continuing, and we'll report on the progress as information becomes available.