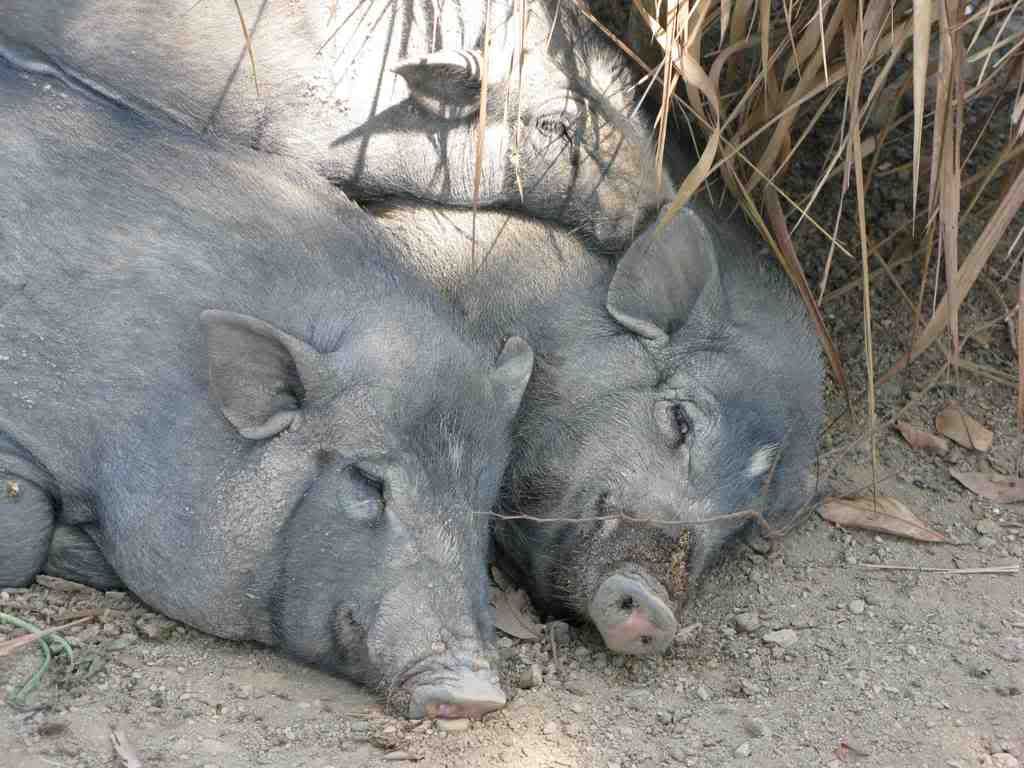 December 8, 2008
As the investigation into the source of dioxin that has found its way into Irish pigs and pork products proceeds, the country's trading partners are working to comply with
Ireland's recommendation
that all of its pork (dating from September 1st onward) be withdrawn from the market.
The
United Kingdom
, Ireland's next-door neighbor and largest customer, has advised consumers to avoid all pork products from the Republic of Ireland or from Northern Ireland. This includes any food items that contain pork as a significant ingredient. In addition, the Food Standards Agency is advising retailers and caterers to withdraw from sale all Irish pork products manufactured after September 1st. UK food manufacturers have been asked not to use Irish pork manufactured after September 1st as an ingredient in their products.
Belgium
, in a December 7th news release, as
sured its citizens that no live Irish pigs whatsoever had been imported during 2008, but that the government was investigating.
Today
, the government's food security agency announced that three Belgian companies had been supplied with Irish pork products. As a result, the Delhaize, Okay, Carrefour, GB Super and AD Delhaize food chains have recalled hamburger made with pork meat. Also, a hold was placed on suspect meat at one importer; another importer took delivery of pork meat from the Netherlands that had originated in Ireland.
The
French Ministry of Agriculture and Fisheries
has determined that 1,600 (metric) tonnes of Irish pork products entered France between September 1st and now, destined for six companies. The six recipients have been contacted, and are cooperating in an effort to trace the pork products. Pork imported from Ireland, according to the Ministry, represents only 0.7% of the pork meat sold in France.
Russia
, following discussions with Irish authorities, has temporarily suspended the granting of import permits for Irish pork products.
Germany
, which has imported approximately
2,000 tonnes
of pork from Ireland since September 1st, has ordered that pork from Ireland be removed from the marketplace until the dioxin contamination problem has been resolved.
Hong Kong's Centre for Food Safety
, in a December 7th news release, indicated that it was monitoring the situation, and advised consumers to avoid eating pork and bacon products made in Ireland after September 1st. The agency also has asked retailers to stop selling these products. 
According to
ChannelNewsAsia
, pork and pork products from Ireland also have been withdrawn from the marketplace in, or banned from entry into, a number of other countries, including: China, Japan, Singapore, South Korea, and Bulgaria.
And what is Ireland doing? The
FSIA has called in the police
to help determine how the pig feed became contaminated with dioxin. The government is working with the pork industry and with its trading partners to determine the probable destinations of the suspect pork.
The
Environmental Protection Agency
also has joined the investigation, and has found that the feed company had used an "inappropriate" oil. The oil used in the plant would have needed an EPA license for the purpose. This license was not obtained. It is now thought by investigators that the oil was used to generate heat for the feed processing, and somehow contaminated the feed.
Today, the
FSIA issued a news update
 to reassure consumers that the risk of health consequences from this incident was very low. But while the health risks may be low, the economic cost of this incident promises to be high. 
The Irish Times reported earlier today that
as many as 100,000 pigs
may have to be culled (i.e., destroyed) as a result of their exposure to dioxin-contaminated feed, and 125 million euros-worth of pork products dumped. Nearly
1,400 workers
are facing temporary lay-offs, and meat producers are seeking government aid.
The cost to the reputation of Irish pork has yet to be calculated.