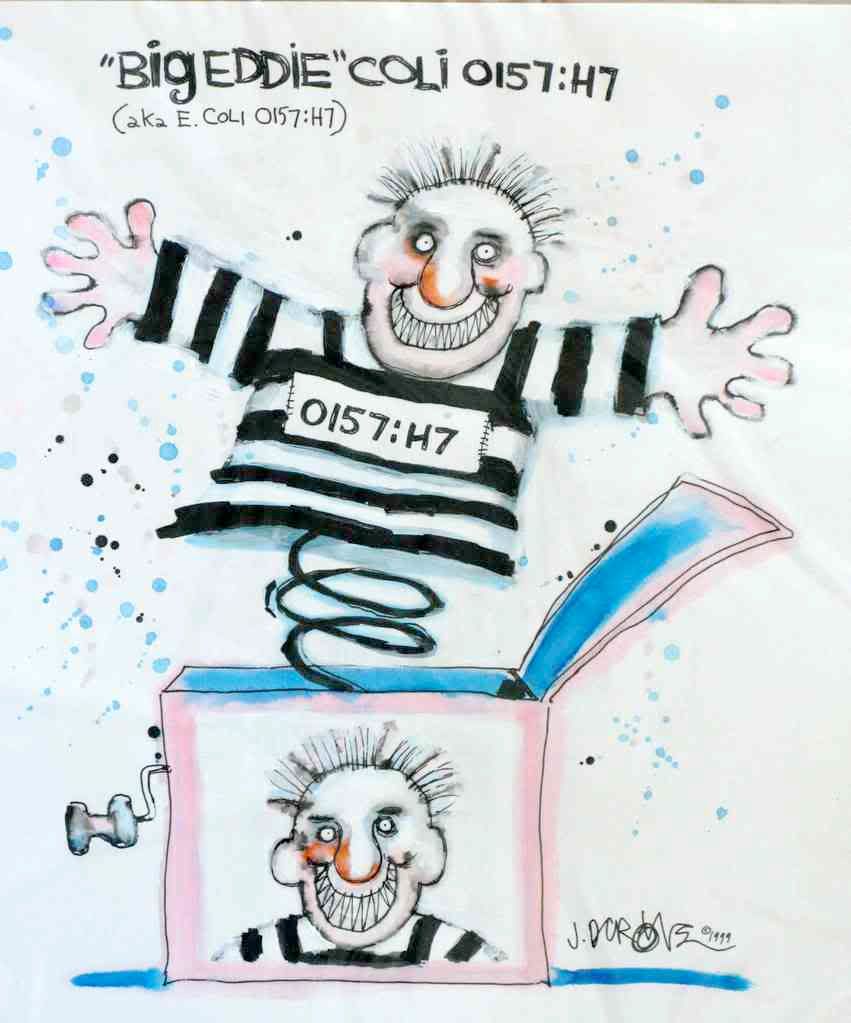 The
Ontario Ministry of Health
declared last Friday that the province's multi-locus outbreak of
E. coli
O157:H7 has ended. 
With the most recent new patient having begun to experience symptoms on November 6, the tally of lab-confirmed and probable cases in each of the five public health units was finalized at:
Niagara:

13 confirmed, 13 probable


Guelph:

7 confirmed, 19 probable


Halton:

6 confirmed, 6 probable


Waterloo:

2 confirmed


Hamilton:

1 confirmed

A confirmed case is one in which the outbreak strain of
E. coli
O157:H7 was recovered from a patient. A probable case is one in which the patient's symptoms and onset date fit the outbreak profile, but no lab confirmation was obtained. 
In all, 67 people were part of this outbreak; the outbreak strain of
E. coli
O157:H7 was recovered from 29 of them. But
it was not found
in any samples of food or water from any of the restaurants and food service venues. Nor was it isolated from the utensils, food contact surfaces or general environment in any of those locations. Epidemiological evidence, combined with a trace-back investigation carried out by the Canadian Food Inspection Agency, exposed a probable connection to
lettuce grown in California's Salinas Valley
.
Sadly, though not unexpectedly, investigators were unable to confirm the presence of the outbreak strain "down on the farm," leaving the Ontario Ministry of Health no real choice but to report,
"The source (or sources) of E. coli was not confirmed."