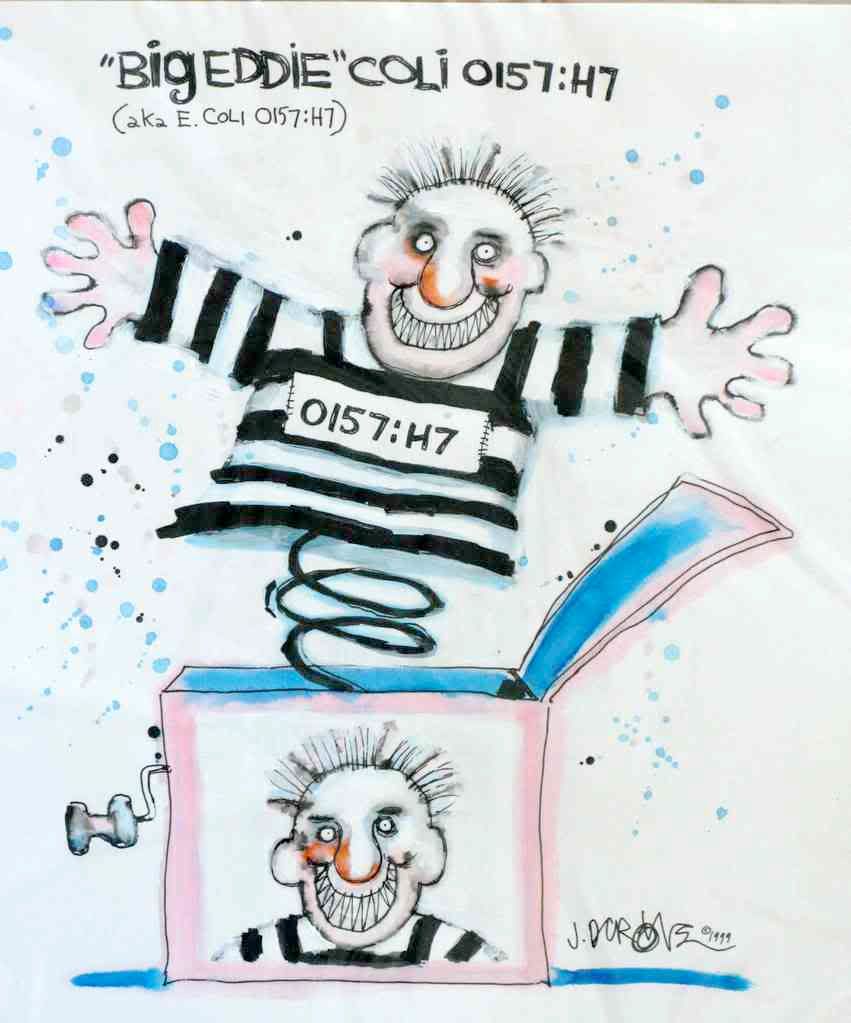 For the second time this year, California lettuce is suspected of causing an outbreak of
E. coli
O157:H7 in Southern Ontario.
ThePacker.com
, a produce industry news service, reports that FDA and the California Department of Public Health are investigating the possibility that romaine lettuce from one or more California farms may be linked to the current Ontario outbreak of
E. coli
O157:H7. The US action was triggered by epidemiological evidence from the Canadian outbreak investigation that pointed a finger at California romaine.
The outbreak has now spread to
five different health units
in Southern Ontario. As of Friday, November 21, 153 cases – 30 of them confirmed – have been reported. The cases are restaurant-associated, and the identical outbreak strain has been identified in all five health units.
Officials from the Canadian Food Inspection Agency, the Public Health Agency of Canada, the Ontario Ministry of Health and the five individual health units have all
played a role
in the investigation. CFIA told ThePacker.com that other possible food items are still under scrutiny, even as FDA and CDPH follow up on the lettuce lead.
As is so often the case in restaurant outbreak investigations, none of the food samples, environmental swab samples, or water samples have yielded the outbreak strain. Even if California romaine lettuce was the source of this outbreak, the odds are long that US authorities will be able to uncover the outbreak strain "down on the farm."