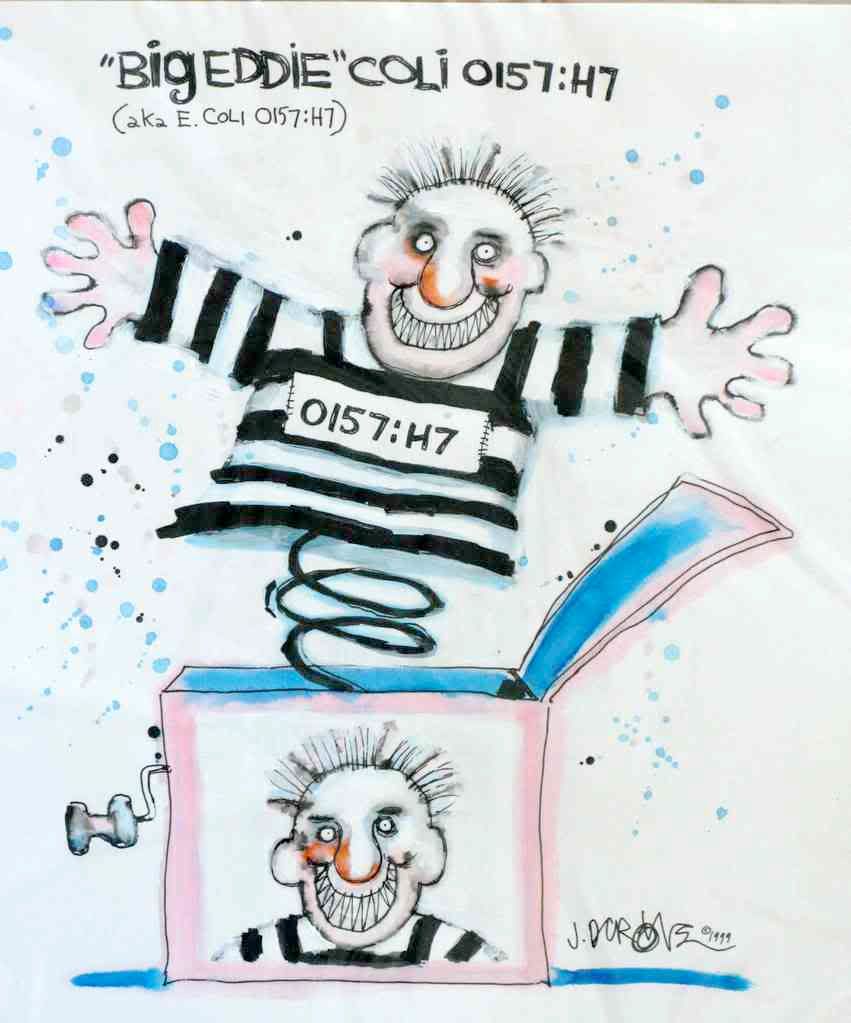 North Bay-Parry Sound
reported today that it has now identified 246 cases – 49 lab-confirmed as
E. coli
O157:H7 – in the food poisoning outbreak linked to Harvey's Restaurant on Algonquin Avenue in North Bay, Ontario. This includes cases from 10 other Ontario District Health Units, as well as from the provinces of Québec and British Columbia. The District still has not been able to identify a probable source of the contamination.
The
Niagara region outbreak
has now grown to 46 cases, 12 of which are lab-confirmed. Forty-one of the 46 cases have been linked to one of two restaurants – Little Red Rooster in Niagara-on-the-Lake, and M.T. Bellies in Welland. 
Halton's caseload
also is growing. The total number of suspect and confirmed cases now stands at 28, three of which have been lab-confirmed as
E. coli
O157:H7. This outbreak has been linked to Johnathan's Family Restaurant, in Burlington.
It's still not clear to what extent these three outbreaks of
E. coli
O157:H7 illness are interconnected. According to test results reported by Niagara, that outbreak is unrelated to the North Bay illnesses. But there is no information yet on whether the Halton outbreak is due to the same outbreak strain detected in victims of either the Niagara or the North Bay outbreaks. We should know more by the end of this week.