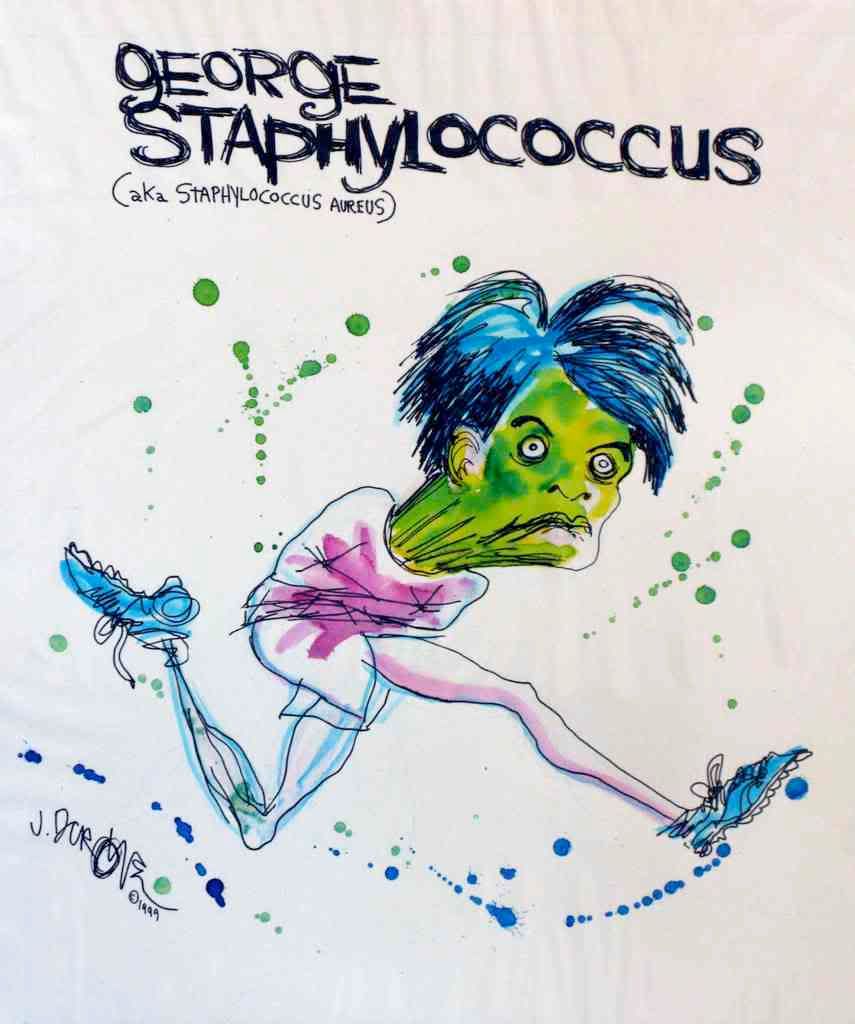 CFIA is warning consumers in British Columbia that some pouches of Dunn's Famous brand Smoked Meat may be contaminated with staphylococcal enterotoxin and should not be eaten. One illness has already been associated with this product.
Les Salaisons Desco, Inc
. (Boisbriand, QC) has recalled Dunn's Famous brand Smoked Meat pouches, sold in 1 kg boxes (each containing 6 x 175g pouches) bearing UPC 4 00007 55699 7 and a Best Before date of 2008 NO 13. The outside of each box also bears a Canada logo with the number 501. 
The recalled meat was distributed only in Costco stores, in the following British Columbia locations: Surrey, Kelowna, Port Coquitlam, Langford, Langley and Downtown Vancouver.
Staphylococcus aureus
, the bacterium that produces staphylococcal enterotoxin, is a normal inhabitant of the skin, hair and nasal passages of many healthy individuals. Perhaps as many as half the population are carriers. The bacterium usually is transferred to a food through inattention, typically when someone neglects to wash his or her hands before handling a food – perhaps after sneezing or coughing into a hand.
Its' possible to eat a food that contains thousands of living
Staphylococcus aureus
without becoming ill. The toxin's the culprit – not the bacteria. The microbe must have the opportunity to multiply in a food for several hours (usually 4-5 hours will do) in order to produce enough toxin to make someone ill. But once the toxin is present, look out.
Staphylococcal enterotoxin is very heat-tolerant, and will survive extensive boiling. It remains active long after the bacteria that produced it have been killed. Heating the meat pouches before using the contents will NOT destroy the toxin. 
If you have purchased the recalled product,
DO NOT
consume it. Please contact your local Costco, or watch the
Costco Product Notices
page for instructions of returning the recalled item for a refund.