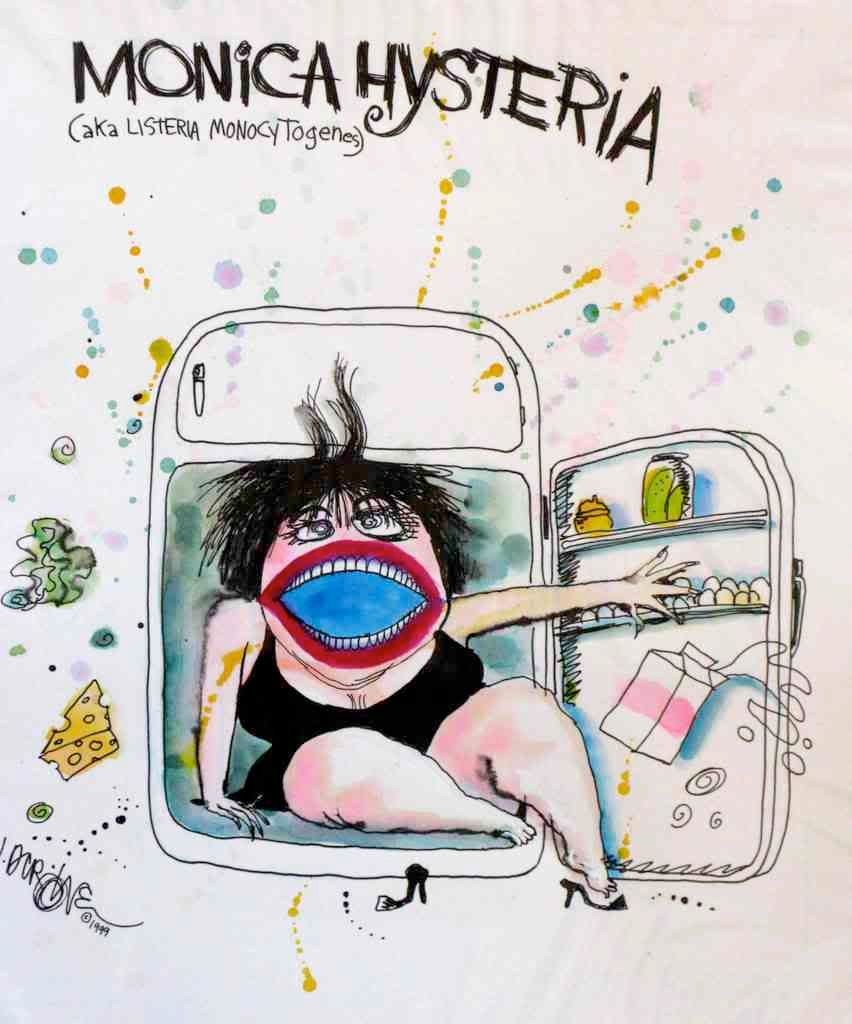 In what appears to be a full court press against
Listeria

monocytogenes
in ready-to-eat meats, the Canadian Food Inspection Agency issued another Health Hazard Alert this morning.
Mariposa

Meats
(Mississauga, ON) is recalling Old Style brand Thin Sliced Honey Ham, sold in 450 g packages bearing a Best Before date of 08NO17 (November 17, 2008) and UPC 6 28292 50001 7. The recalled meat was sold only in Price Chopper stores in Ontario.
Listeria

monocytogenes
has been a major focus of
CFIA
activity ever since the deadly
Maple Leaf outbreak
this summer. At last count (
October 17

th
), ready-to-eat meats from Maple Leaf's
Bartor
Road production facility was responsible for 53 confirmed cases of
listeriosis
– 20 of them fatal.
Typically, an infection with
Listeria

monocytogenes
produces no more than mild flu-like or gastrointestinal symptoms. But, as Canadians found out this summer, the elderly, very young children, and
immuno
-compromised individuals may suffer severe – even fatal – symptoms as a result of an infection with this microbe. Pregnant women who become infected may pass the infection to the fetus
in

utero
, resulting in premature birth, stillbirth or a seriously ill newborn.
Anyone who has eaten the recalled product and begins to experience any
symptoms of Listeria

monocytogenes

infection
, should contact his or her family doctor. Consumers who purchased the recalled meat should return it to the store for a refund. For more information about this recall, contact
Mariposa
Meats at 905-855-8111.