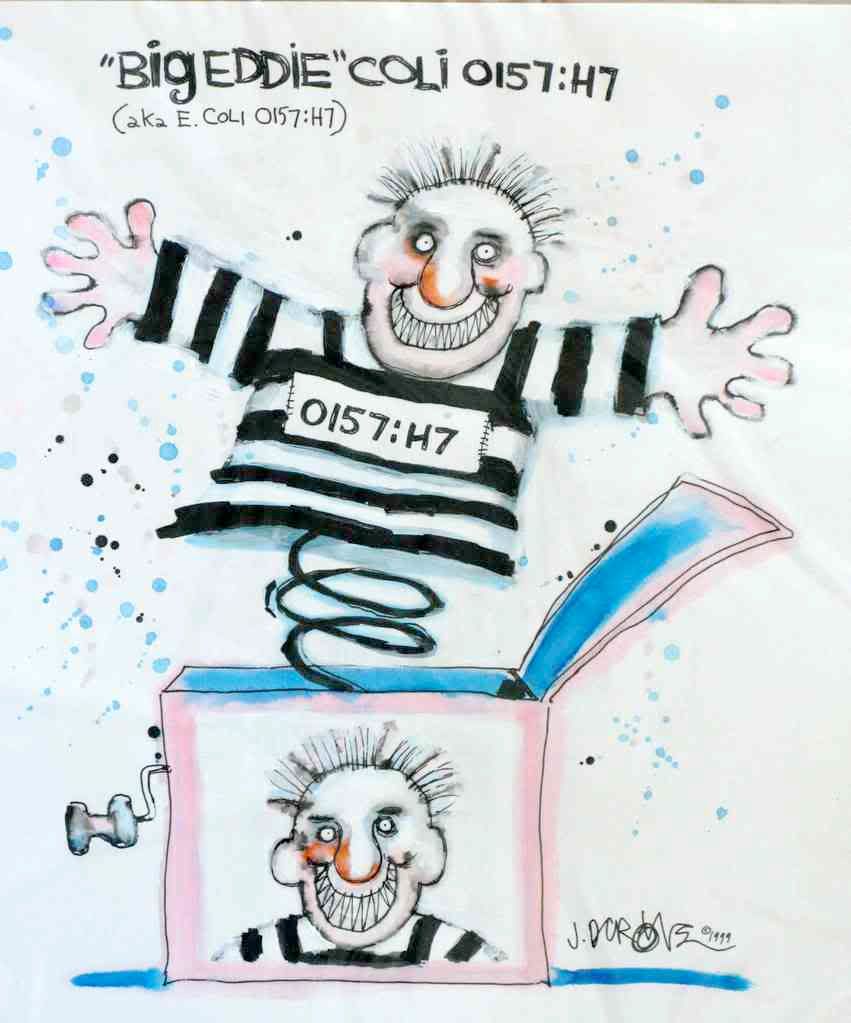 USDA is advising consumers that
Dutch Prime Foods, Inc.
(Long Branch, NJ) has recalled approximately 345 pounds of ground beef products after the agency detected
E. coli
O157:H7 during routine sampling of the meat.
The recalled product is described as follows:
5-pound and 10-pound vacuum sealed plastic bags of "DUTCH PRIME FOODS HAMBURGER."
The hamburger, which was produced on November 18th and bears establishment number 5206 inside the
USDA inspection seal
, was distributed to restaurants in New Jersey.
E. coli
 O157:H7 infections
 usually produce stomach cramps and watery diarrhea. Often, the diarrhea is bloody. Young children are especially susceptible to developing potentially life-threatening complications – notably hemolytic uremic syndrome – as a result of an infection with
E. coli
O157:H7.
No illnesses have been associated with this recall. Nevertheless, consumers who ordered hamburger – especially rare hamburger – in a New Jersey restaurant after November 18th and who develop symptoms of gastroenteritis should seek immediate medical attention.