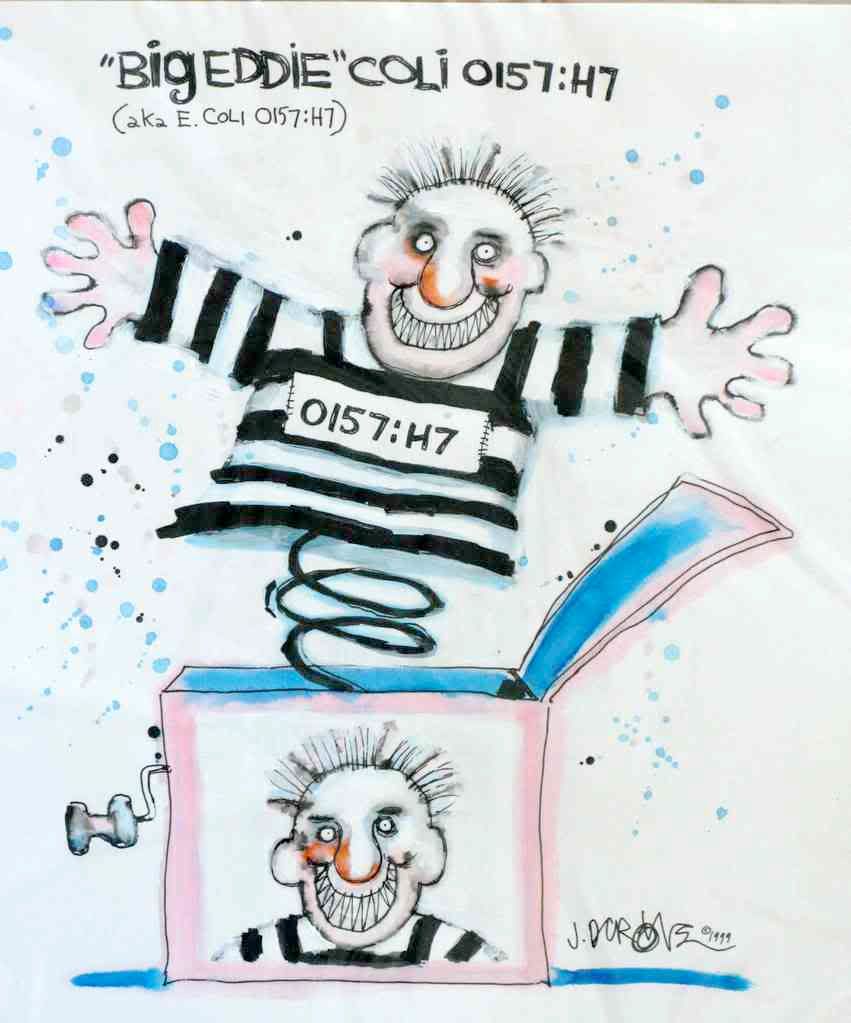 The
E. coli
O157:H7 cases in four southern Ontario regions may be linked to some cases in the United States after all – just not the ones
we thought
.
Bill Marler
reported this morning that some isolates of
E. coli
o157:H7 that were reported in southern California, New Jersey and South Dakota appear to be the same genetic strain as the one that has infected individuals in Niagara, Halton, Waterloo and Guelph.
The
Ontario Ministry of Health
, which is coordinating the results from the affected regions, has recognized a total of 88 cases as of this evening, 24 of which have been lab-confirmed. The totals reported by each health unit are somewhat different:
The same genetic strain of
E. coli
O157:H7 has been isolated from at least one patient in each of these regional outbreaks.
This outbreak strain
is different from the strain isolated in the North Bay outbreak, as well as being different from the strain isolated earlier in the Chatham-Kent outbreak. The Chatham-Kent strain was identical to the outbreak strain associated with
Aunt Mid's bagged iceberg lettuce
.
With the attention now focused on the southern Ontario outbreak, it's easy to overlook the North Bay situation. But the victims of the North Bay outbreak deserve our attention – especially the family of
Carter MacDonald
, the seven-year old boy who suffered severe complications from his brush with
E. coli
O157:H7.
Carter developed hemolytic uremic syndrome as a result of his infection. He was airlifted to Toronto's Hospital for Sick Children on October 24, and placed into intensive care in
"critical" condition
. His condition has improved, but Carter remains hospitalized – his family at his side.
Carter's family has been depleting its savings in order to remain in Toronto with him. A
fund-raising effort
has begun in North Bay to help the family. The first to donate was the president of
Harvey's Restaurant
– the fast-food eatery that was linked to the outbreak.
Our thoughts this evening are with Carter and his family, and with all of the other victims of these outbreaks.