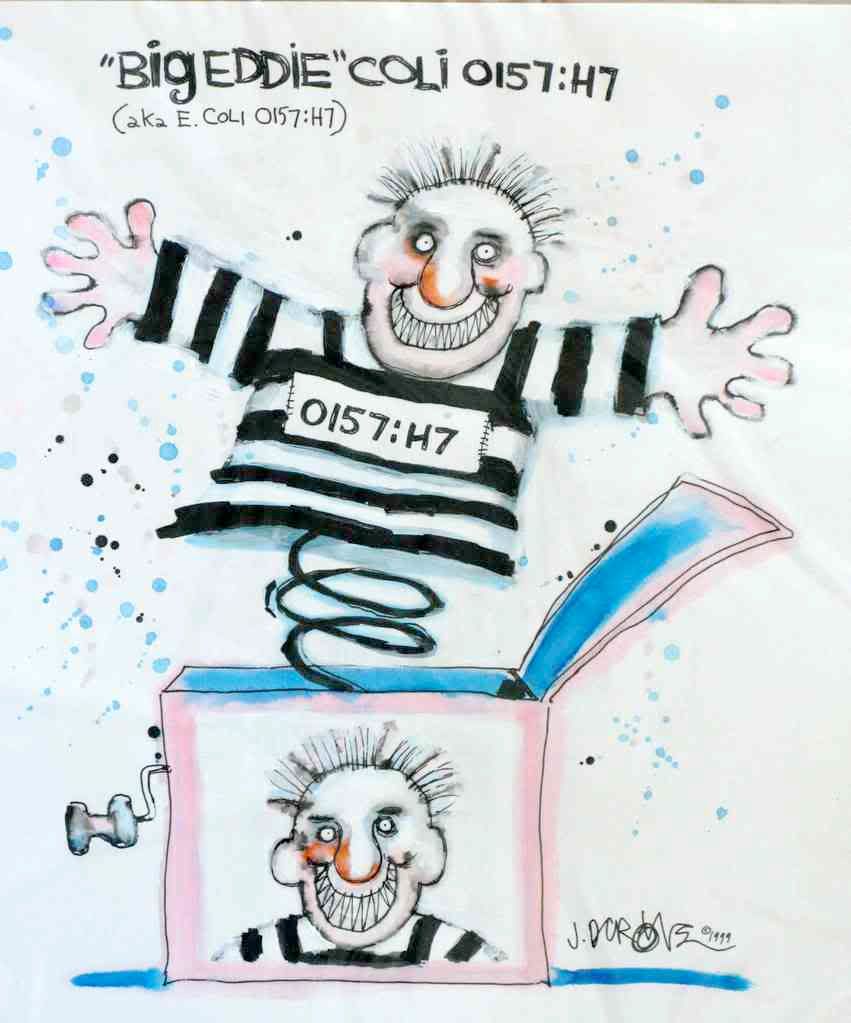 The
North Bay-Parry Sound District Health Unit
gave Harvey's the green light yesterday, and the restaurant has reopened for business. According to the
North Bay Nugget
, customers of the fast food outlet were standing in line by the time the restaurant opened its doors this morning.
Harvey's was ordered to close on October 12th, after it was linked to an outbreak of
E. coli
o157:H7 that sickened 251 individuals (50 lab-confirmed) in North Bay, 10 other Ontario health districts, Québec (1 case) and British Columbia (1 case). One of the victims,
a seven-year old boy
, is still hospitalized with in Toronto with hemolytic uremic syndrome. The source of the
E. coli
O157:H7 still has not been determined.
In what may be a coincidence – or perhaps a spurt of secondary infections – the district is investigating
four possible cases
of
E. coli
illness among four children in one Senior Kindergarten classroom at Sunset Park Public School. Children from that classroom have been asked to stay home while the classroom is thoroughly cleaned and disinfected. The Senior Kindergarten classes
will resume tomorrow
, but parents have been reminded to keep sick children at home.
While the District Health Unit says that its investigation into the Harvey's
E. coli
O157:H7 outbreak is continuing, chances are very slender that the source will ever be found – unless the same strain pops up again, either in North Bay or elsewhere.