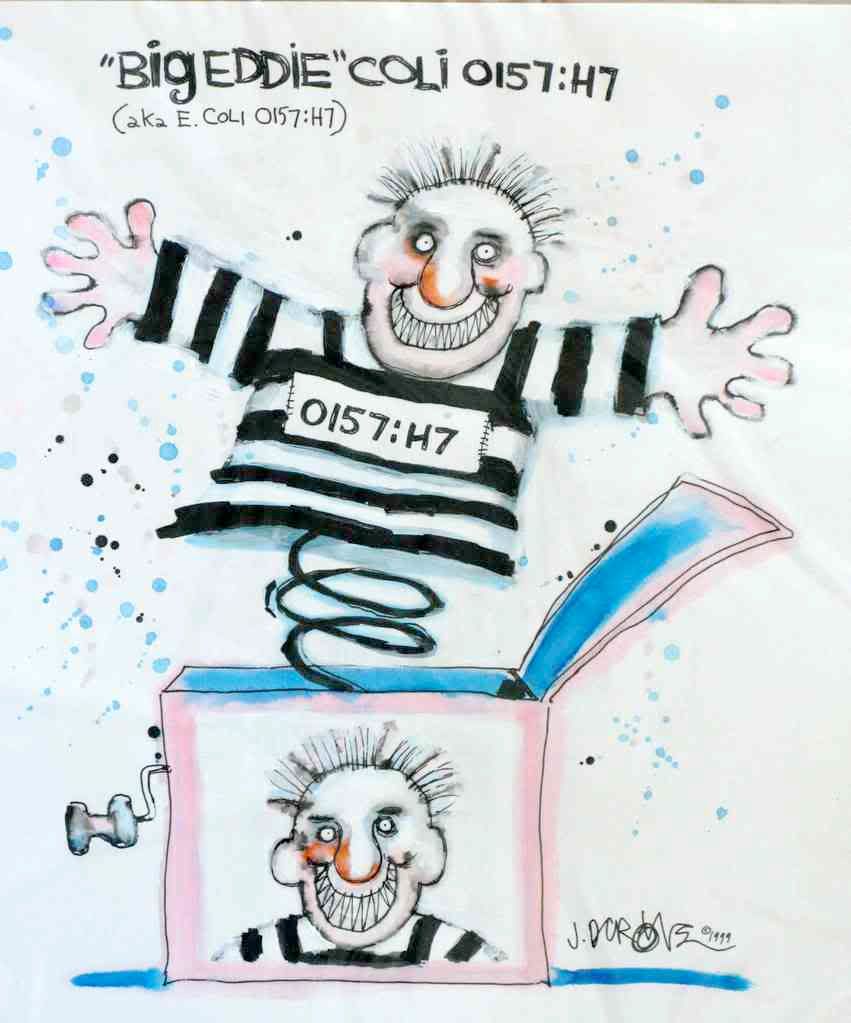 The
Ontario Ministry of Health
reported today that Southern Ontario's
E. coli
O157:H7 outbreak is responsible for as many as 148 illnesses in four health districts. These include:
56 cases in Niagara - 14 confirmed

31 cases in Halton - 6 confirmed

58 cases in Guelph - 7 confirmed

3 cases in Waterloo - 2 confirmed

By definition, a confirmed case is one in which the outbreak strain of
E. coli
O157:H7 was recovered from the patient. Unconfirmed cases are either still under investigation, or match the epidemiological profile (time frame, location, symptoms) without the specific outbreak strain having been found.
As is often the case in this type of investigation, the MOH totals vary somewhat from those reported by the individual districts – probably because of the time lag involved in transmitting updates to the province.
Halton
reported yesterday that they were investigating as many as 73 cases, including the six cases that have been lab-confirmed.
The geographic scope and size of the outbreak, while adding to the regulatory complexity, is a boon to the investigation. Epidemiologists can look for common elements, not only among the victims, but also among the food service establishments linked to the outbreak. And, based on a news release from the
Canadian Food Inspection Agency
, suspicion appears to have fallen on lettuce.
CFIA has not specified the type of lettuce, but
a finger has been pointed
at romaine. The federal agency is working on its traceback investigation while the provincial and district health authorities continue to follow up on interviews and lab confirmation of possible victims.
First
Listeria monocytogenes
, then
E. coli
O157:H7. Now all Canadians need is another 
Salmonella
outbreak. Wonder whatever happened to the unexplained cases of
Salmonella
Poona
that the Public Health Agency of Canada was worried about a few weeks ago?