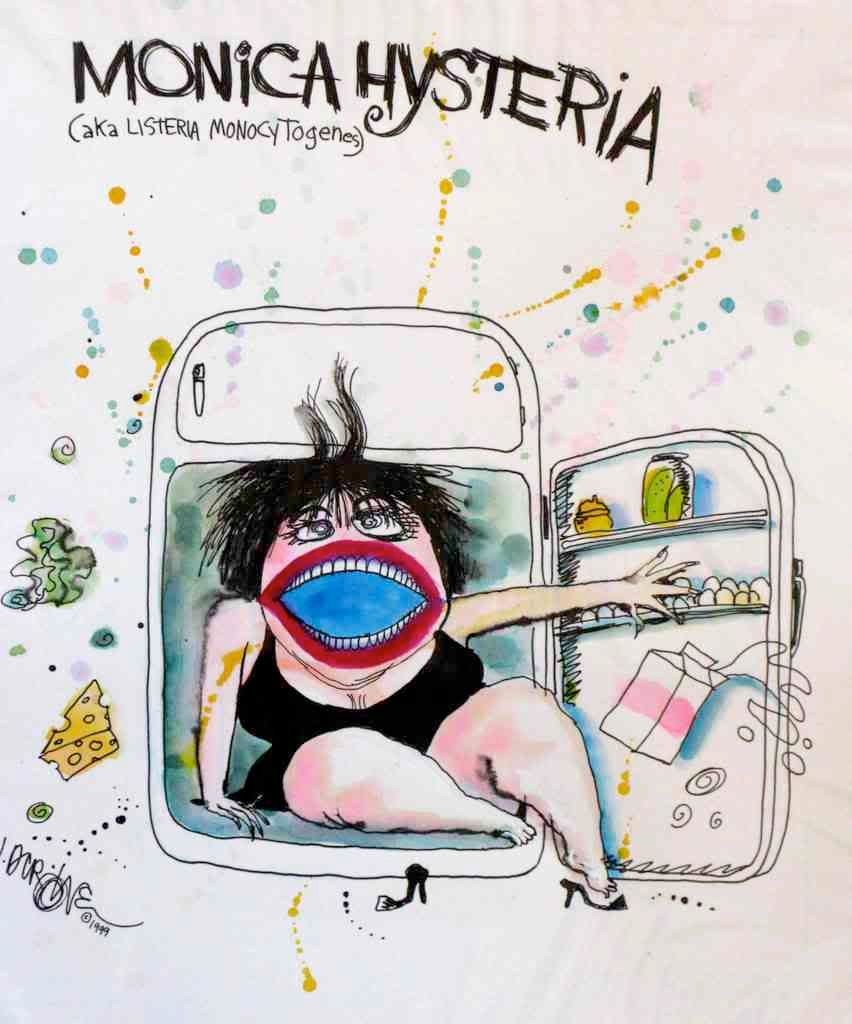 Richard Woodhall Ltd. has recalled one batch of traditional dry cured (smoked) Cumbrian Pancetta after low levels of
Listeria monocytogenes
were detected in a sample of the Italian style bacon, according to a
Food Alert
issued today by the UK Food Standards Agency.
Consumers
who purchased 100-gram packages of Richard Woodhall Cumbrian Pancetta, Traditional Dry Cured (smoked) with a best before date of 30 November 2008 should return it to the place of purchase for a refund. Alternatively, Richard Woodhall invites its customers to return the recalled product directly to the company by mail for a full refund. For more information, please telephone the company at 01229 717237, ext 386 between the hours of 9am and 5pm.
Listeria monocytogenes
typically produces no more than mild gastrointestinal or flu-like symptoms in healthy adults, but can cause life-threatening illness in the elderly, immune-compromised individuals, young children and pregnant women. In addition, pregnant women risk infecting their unborn children, premature birth, or stillbirth. Anyone who may have consumed the recalled product and begins to experience any symptoms of listeriosis should contact his or her primary care physician immediately.