2009: The Year Of The Nuts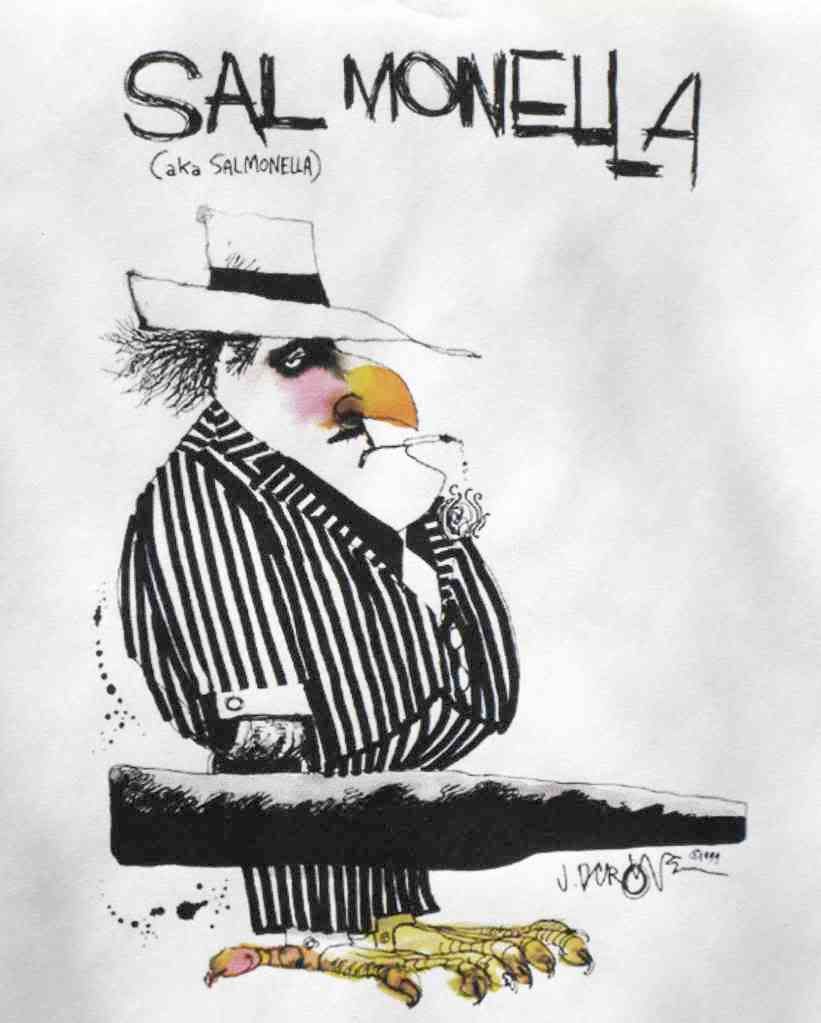 Salmonella
has taken a big bite out of nut lovers this year.
T
he year had barely begun when we learned about
Salmonella
-contaminated peanuts.
It was just three months old when we were warned about Salmonella-contaminated pistachios.
A
t the half-way mark, in early July,
General Mills
recalled some
Nature Valley Granola Nut Clusters
due to
Salmonella
-contaminated pecans.
I
n October, it was
walnuts
.
Listeria monocytogenes
this time.
And now it's shelled hazelnuts, contaminated with – you guessed it – Salmonella again.
Yesterday,
Willamette Shelling
,
Willamette Filbert Growers
, and
Kunze Farms
jointly recalled approximately 110,000 pounds of hazelnuts after
Salmonella
was detected in one production lot of hazelnuts processed at the
Willamette Shelling
facility.
Willamette Shelling has recalled all shelled hazelnuts processed at its facility from October 12th 2009 through November 25th 2009 as a precaution. Unshelled nuts are not affected by the recall.
According to information posted by the
Oregon Department of Agriculture
and the
Oregon Hazelnut Marketing Board
, most of the 110,000 pounds of nuts were quarantined before being released to consumers.
Willamette Shelling
has notified consignees who received the recalled nuts – including three other Oregon-based handlers and a Canadian company.
Willamette Shelling expects to have additional information about potentially affected hazelnut products within 24-48 hours. Here is what is known so far:
Willamette Shelling processed hazelnuts for 3 Oregon processors and a Canadian processor
Recalled hazelnuts were packed in 25-lb. and 50-lb. corrugated boxes under the brand names Kunze Farms, Evonuk Oregon Hazelnuts, Canadian Hazelnuts, and Firestone Farms.
Willamette Filbert Growers hazelnuts and Meridian Organic Hazelnuts were supplied to Oregon and California through wholesale distributors and by direct delivery.
Kunze Farms hazelnuts were distributed to processors and wholesaler's in Dayton, OR; Milton-Freewater, OR; Hauppauge, NY; Mesa, AZ; Cottonwood, AZ; Seattle, WA; Ogden, UT; San Antonio, TX.; and Parker, CO.
The Hazelnut Marketing Board is suggesting that consumers wait for more information to become available before discarding their hazelnuts, but should avoid eating any until all of the recalled nuts have been accounted for.
I'll be posting additional recall information on the daily
eFoodAlert
Recall Roundup
as it becomes available. Meanwhile, set aside those shelled hazelnuts and any products (such as snack mixes or nut mixes) that may contain hazelnuts until more information is released.