CDC Investigating
Salmonella
Typhimurium Outbreak Linked to Aquarium Frogs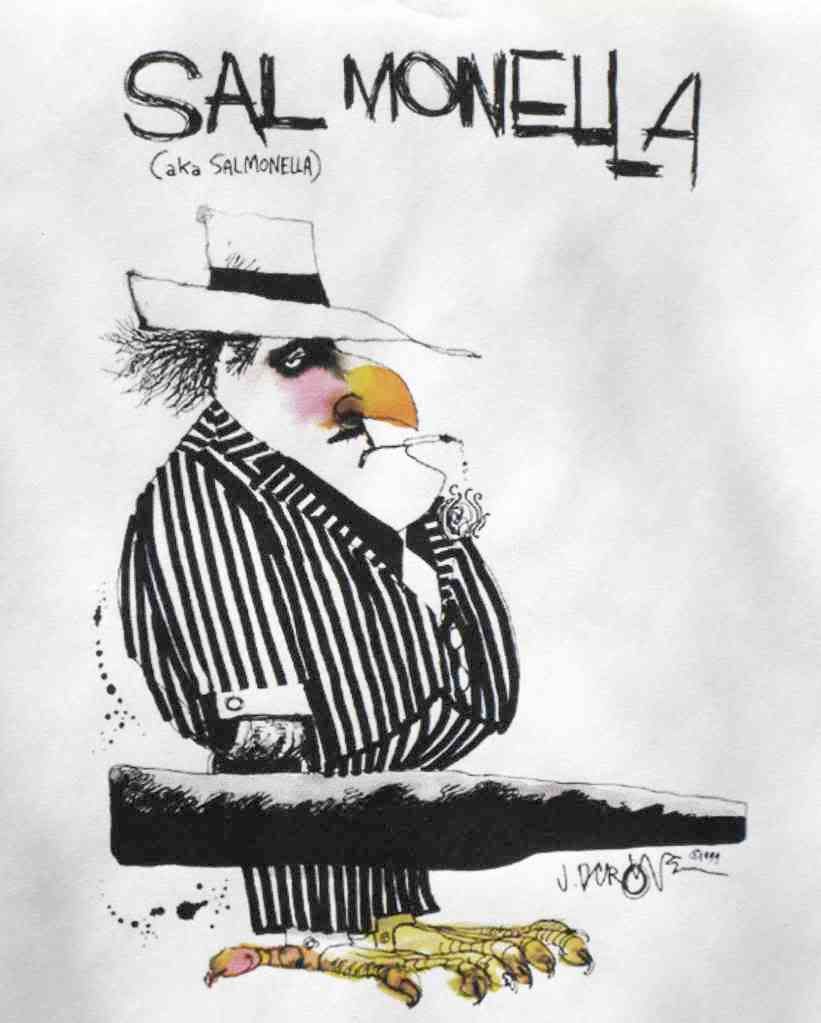 African Dwarf Frogs
have been associated with a multistate outbreak of
Salmonella
Typhimurium, according to information released late yesterday by
CDC
. These frogs are common inhabitants of aquariums and fish tanks.
Since late June, 48 infections with the outbreak strain have been confirmed. More than three-fourths of the victims are younger than 10 years of age; the median age is four years. Twenty-five states have reported from one to six cases, each.
Many of the victims reported having contact with frogs, and the outbreak strain was recovered from aquarium frogs in the homes of three of the confirmed victims.
Salmonella
often has been associated with pet reptiles – snakes, turtles, lizards. FDA considers the risk to children to be serious enough that it
banned the sale
of pet turtles long ago, and periodically issues updated
warnings
to consumers. Amphibians – frogs and toads – carry a similar risk.
CDC offers the following advice to consumers:
Always wash hands thoroughly with soap and water after touching any amphibian (e.g., frog) or reptile (e.g, turtle), their housing, or anything (for example, food) that comes in contact with them or their housing. Adults should assist young children with hand washing.
Watch for symptoms of Salmonella infection, such as diarrhea, fever, and abdominal cramps. Call your health care provider if you or a family member have any of these symptoms.
Persons at increased risk for serious infection from salmonellosis – children <>
Keep amphibians and reptiles out of homes with children <>
Amphibians (e.g., frogs) and reptiles (e.g., turtles) should not be kept in child-care centers.
Habitats containing amphibians or reptiles should not be kept in a child's bedroom, especially children aged <>
Do not allow amphibians or reptiles to roam freely through the house, especially in food preparation areas.
Keep amphibians and reptiles out of kitchens and other areas where food and drink is prepared or served to prevent contamination.
Habitats and their contents should be carefully cleaned outside of the home. Use disposable gloves when cleaning and do not dispose of water in sinks used for food preparation or for obtaining drinking water.
Do not bathe animals or their habitats in your kitchen sink. If bathtubs are used for these purposes, they should be thoroughly cleaned afterward. Use bleach to disinfect a tub or other place where reptile or amphibian habitats are cleaned.
Children aged <5>
Always wash hands thoroughly with soap and water after cleaning habitats.
The most recent confirmed victims reported falling ill on November 14th. More cases, undoubtedly, will be added to the total. If you have an aquarium in your home or office, and it contains water frogs, you should consider removing the frogs, and emptying and sanitizing the aquarium.
At the very least, keep your kids and pets (dogs and cats also are susceptible to Salmonella) away from aquariums, fish tanks and pet reptiles.