E. coli

O157:H7 Outbreak Linked To Beef Supplied To Restaurants Nationwide.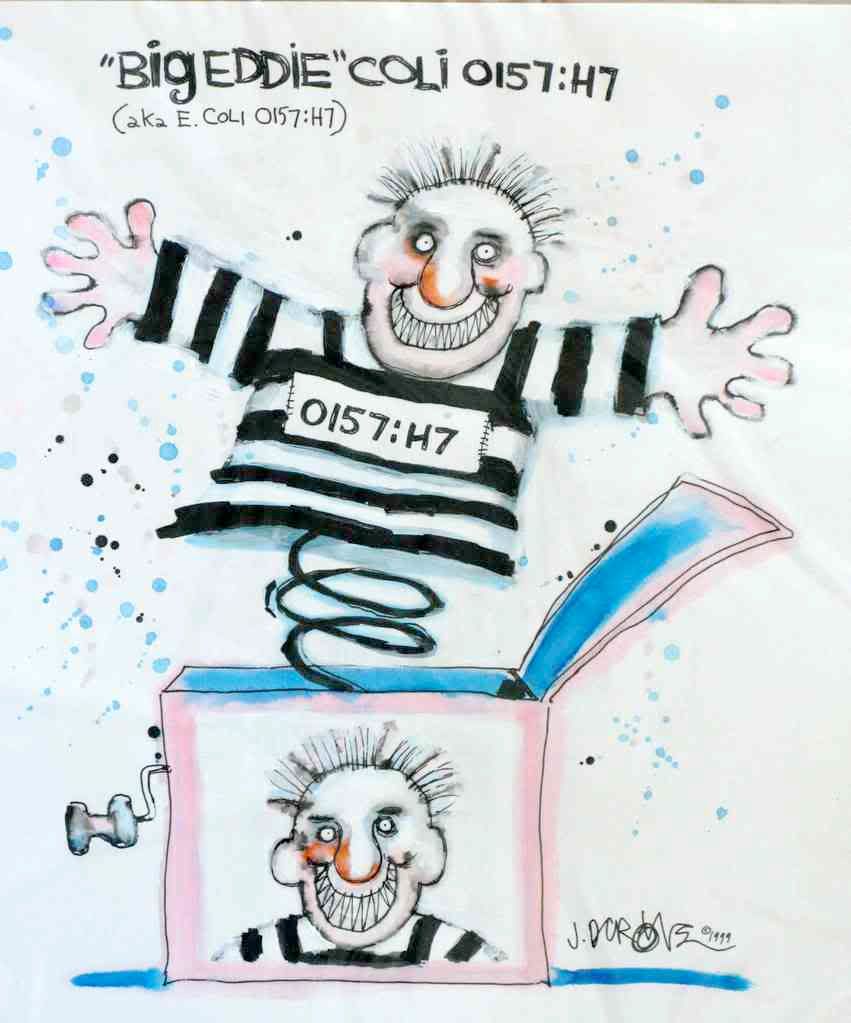 On December 24, 2009,
National Steak and Poultry
(Owasso, OK) recalled 248,000 pounds of blade-tenderized steak and other beef products, after CDC linked the meat to an unspecified number of
E. coli
O157:H7 in Colorado, Iowa, Kansas, Michigan, South Dakota and Washington.
The recalled meat, including blade-tenderized steaks, beef tips, beef trimmings and other specialty beef products, was packaged on 10/12/2009, 10/13/2009, 10/14/2009, or 10/21/2009, and supplied to restaurants nationwide.
The Christmas Eve recall by National Steak and Poultry has left restaurant patrons in the dark, since neither the Company nor USDA is identifying the restaurants that were supplied with this potentially hazardous beef. In the eyes of USDA, restaurants aren't considered to be "retail consignees."
The recall notice, though, provides a few clues as to where some of the meat was shipped. While I can't be 100% certain, it appears to me that the following restaurants may have received a portion of the 248,000 pounds of recalled beef.
Carino's Italian Restaurant is a national restaurant chain with one or more locations in five of the six states that have reported E. coli O157:H7 illnesses. The recall notice includes 8-ounce "CARINO'S BONELESS BEEF OUTSIDE SKIRT STEAK," with an identifying case code of "130874." and "CARINO'S BONELESS BEEF OUTSIDE SKIRT STEAK PIECES," with an identifying case code of "13074."
54th Street Grill and Bar, a regional restaurant chain owned by KRM Inc., with locations in Kansas, Missouri and Illinois. The recall notice includes three different sizes of "Boneless Beef Sirloin Steak" that are identified with the KRM initials.
Moe's Southwest Grill, a national franchise chain with outlets in four of the six affected states. "Moe's Beef Steak" was among the recalled beef products.
These restaurants represent just a few of the many that purchased the recalled beef products. But that's not all.
National Steak and Poultry
also sells its meat, by the case, directly to the public at its monthly
dock sale
. And its meat also can be purchased at military commissaries, if the comments on the Company's
Testimonial
web page are to be believed.
Was any of the recalled meat sold at dock sales or on military bases? The recall notice does not mention this possibility, but it would be wise for USDA to ask the question.
This outbreak is still very much under investigation. If you have eaten beef at a restaurant in the past two months, and have experienced symptoms of E. coli O157:H7 gastroenteritis, please contact your health care provider and your state department of health.