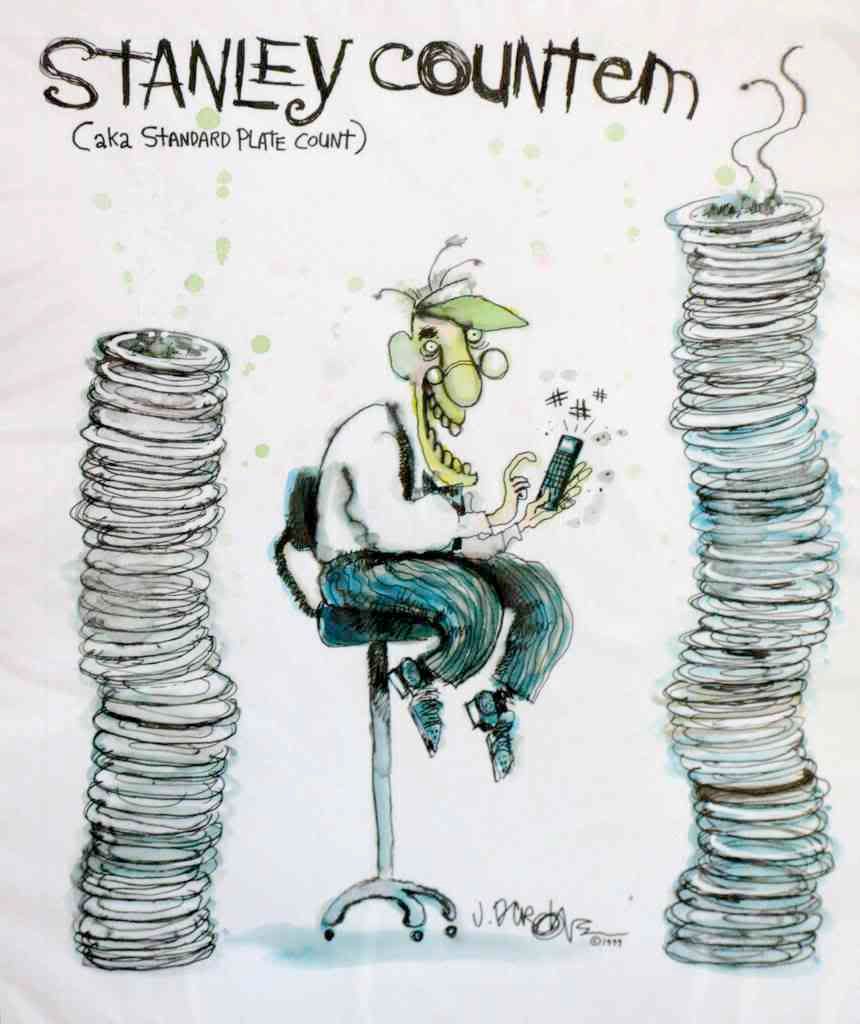 Here is today's list of food safety recalls, product withdrawals and allergy alerts. The live links will take you directly to the official recall notices and company news releases that contain detailed information for each recall and alert.
Consumer Product Alert: Giant Food (Landover, MD) recalls certain 60 fl. oz. bottles of Giant Pure Power Brand Bleach due to a labeling error. The mislabeled bottles contain undeclared ammonia.
FDA Warning Letter: FDA suspends "Approved" status of LSG SkyChefs Denver airline catering facility after environmental swab samples taken during an FDA inspection revealed the presence of Listeria monocytogenes in the hot kitchen area. The catering facility's status has been changed to "Provisional" pending correction of sanitation violations and a satisfactory reinspection.
Food Safety Recall: Olymel S.E.C. (Montreal, QC) recalls certain Olymel, Royal, Lafleur and Roma brands of processed meat products because these products may be contaminated with Listeria monocytogenes.
Food Safety Recall (Denmark): Butcher Jorgensen recalls sausage slices and vacuum-packed sausages that may be contaminated with Listeria monocytogenes. Please use the live link for details on where the recalled items were sold.
Food Alert (Denmark): Arla Foods Amba withdraws some cartons of milk that were mislabeled with an incorrect expiration date.
Food Safety Recall (UK): The UK Food Standards Agency has issued the following

Food Alert

.

The manufacturer has not provided a distribution list, but distribution is believed to be restricted to the Bradford and Leeds area of West Yorkshire.



"Cans of Pakstar brand Curried Chick Peas have been produced on a West Yorkshire premises that has been served with a Hygiene Emergency Prohibition Order, because of food hygiene contraventions and insufficient canning controls. The Agency has issued a Food Alert for Action asking local authority food law enforcement officers to make sure the product is withdrawn from sale and destroyed.




If you have bought a can of Pakstar brand Curried Chick Peas, you are advised not to eat the product."
Australia and New Zealand
Food Safety Recall (Australia): B.-d Farm Paris Creek recalls Paris Creek Cheese brand Com'n Bear French Style Camembert and Brie brand French Style Brie cheese due to E. coli contamination. The Com'n Bear brand was distributed throughout Australia, while the Brie French Style was sold in South Australia only.
Food Safety Recall (Australia): Consumers are warned against drinking Bonsoy milk – imported from Japan and distributed nationally in Australia – due to unusually high levels of iodine in the product. The milk has been associated with 10 illnesses in New South Wales, and is being recalled.
Asia, Africa & The Pacific
Food Safety Alert (Vietnam): The Vietnam Food Standard Committee warns consumers that four brands of porridge have been found to contain sodium benzoate, a preservative that is not permitted in this product.
Some supermarket chains post recall notices on their web sites for the convenience of customers. To see whether a recalled food was carried by your favorite supermarket, follow the live link to the supermarket's recall web site.
*Th
e

Kroger

umbrella
encompasses numerous supermarket, marketplace and convenience store chains, listed on the
Kroger corporate home page
.
If you would like to receive automatic email alerts for all new articles posted on eFoodAlert, please submit your request using the link on our sidebar.