Pepper-derived recalls ripple through USA and Canada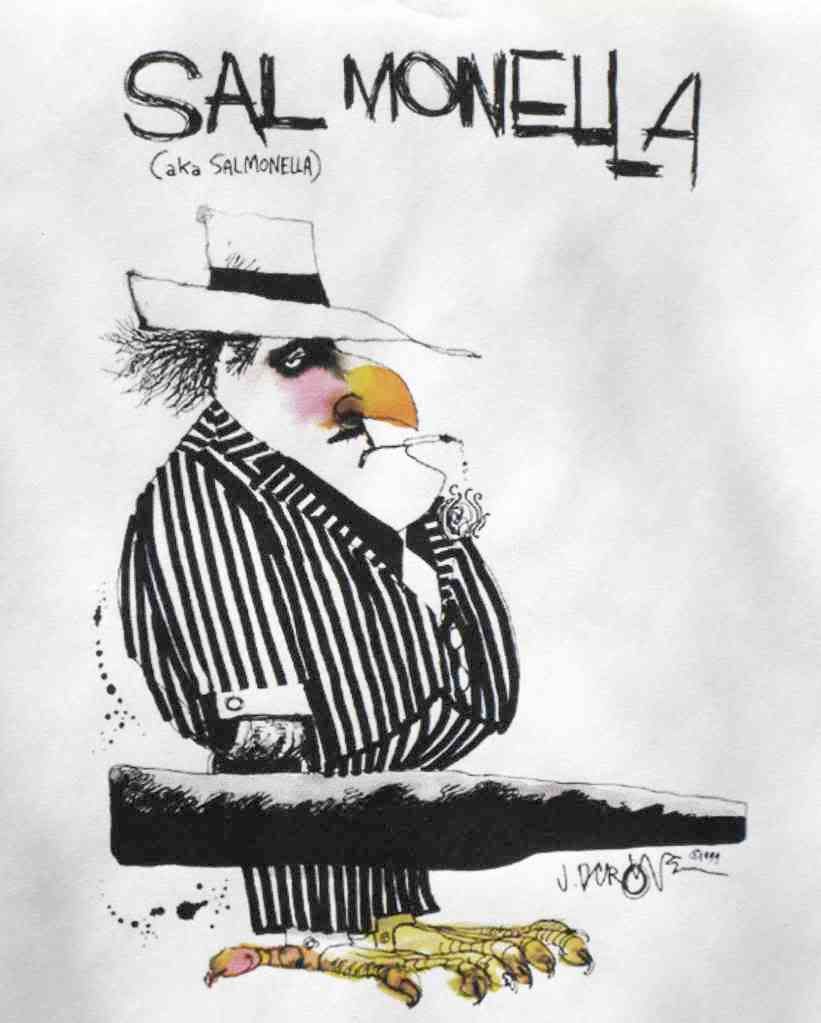 The number of
Salmonella
illnesses due to contaminated pepper in the United States has risen to at least 257 people in 44 states and the District of Columbia, according to the latest update released today by the
Centers for Disease Control and Prevention
.
Eight of the victims were infected with Salmonella Senftenberg; the other 249 with Salmonella Montevideo. At the moment, CDC only recognizes the 249 Salmonella Montevideo victims in its outbreak totals.
The outbreak began in July 2009, and new cases are still being reported; the most recent reported onset date is February 18, 2010.
CDC first released information about this outbreak on the agency website on
January 22, 2010
. As of that date, 184 people were thought to have been infected with
Salmonella
Montevideo. The culprit, as yet unidentified, was suspected to be a widely distributed contaminated food.
The very next day
, investigators announced that Italian-style salami sausage manufactured by
Daniele International, Inc.
was the most likely source of at least some of the outbreak illnesses.
Although Daniele recalled the suspect meats, no one – not CDC, not FDA, not the Rhode Island Department of Health, not Daniele – found the explanation fully satisfying. Too many victims did not remember having eaten salami during the several days before they became ill. There was something else at work.
On January 23rd,
I suggested
– in the face of significant skepticism on the part of some readers – that contaminated pepper might be the source of the outbreak. I was drawn to this conclusion by the list of pepper-encrusted meats that formed
Daniele's first product recall
. Subsequent events have borne me out.
On January 28th, the
Rhode Island Department of Health
announced having found the
Salmonella
Montevideo outbreak strain in a sample taken from an open container of black pepper located at Daniele's production facility. Since that initial finding,
FDA
has found
Salmonella
in pepper samples obtained from Daniele's two spice suppliers –
Wholesome Spice Company
and
Mincing Overseas Spice Company
. At least one of the
Salmonella
isolates matched the outbreak strain. Genetic profiling of isolates from additional samples is in progress.
As a result of FDA's findings, both Wholesome and Mincing Overseas initiated recalls. And the ripple effect of those recalls has spread – and will continue to spread – across the processed food industry as FDA continues its trace-forward investigations. Companies that have initiated recalls so far include:
While most of the recalled spices were distributed in the United States, Frontier Natural reports that some of its recalled products also were distributed in Canada.
To help readers navigate the pepper recalls, I shall be posting a consolidated recall list within the next 24 hours. Please check back.
If you would like to receive automatic email alerts for all new articles posted on eFoodAlert, please click here or submit your request using the sidebar link. Please include "subscribe eFoodAlert" in the subject line.