Eighteen months after the "official" onset of the Peanut Corporation of America
Salmonella
outbreak is an appropriate time to revisit the events surrounding this scandalous situation. Here is Part 1 of the three-part series that I posted last year. Parts 2 and 3 will follow.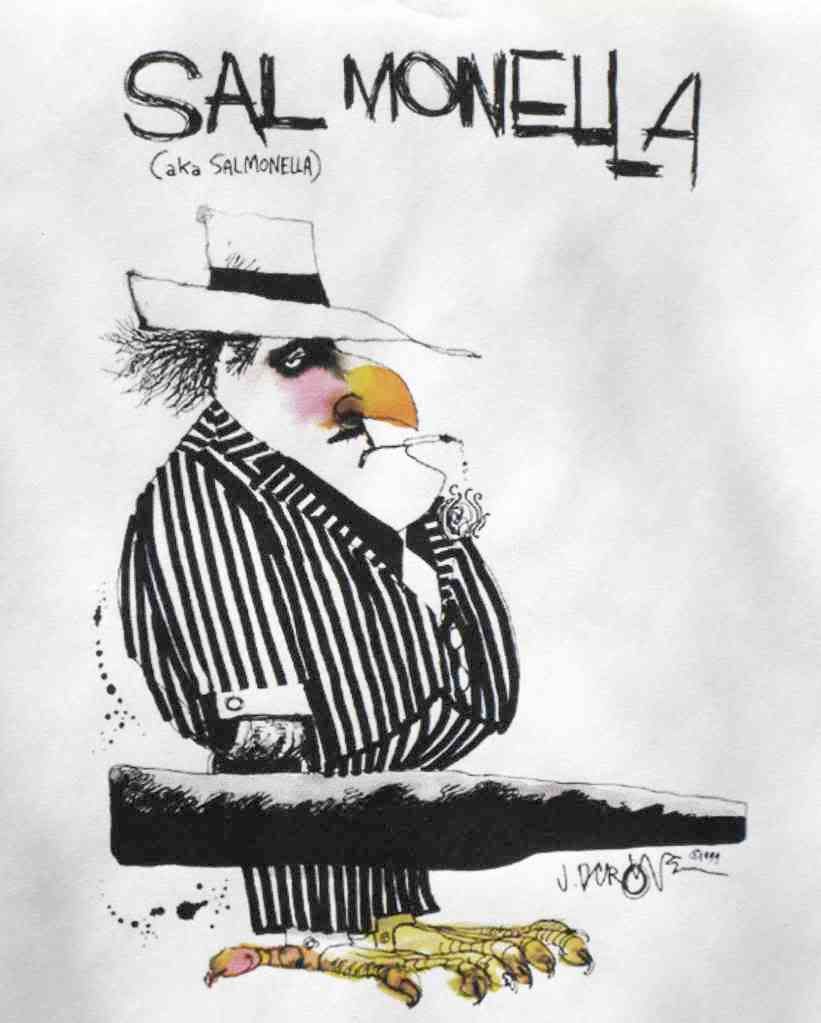 Peanut Corporation America
is a privately held company, with operations in Texas, Virginia and Georgia. Th
e

Company

was incorporated in 1
983 as
J.R. Britt Peanut Co., Inc.
The following year,
J.R. Britt
changed its name to
Georgia Food & Nut Processors, Inc.
Five years later, in 1989, the name changed again – to
Casey's Food Products, Inc.
In 2001, the Company renamed itself once more, and became
Peanut Corporation of America
.
In 2006,
FDA contracted
with the
Georgia Department of Agriculture
to inspect PCA's Blakely, GA processing facility on behalf of the federal government. One assumes that FDA paid Georgia for this service.
An inspector from the GDA visited the Blakely facility
twice yearly
, beginning in January 2006. The inspections could hardly be called in-depth. The longest visit lasted four hours; the shortest "routine" inspection, carried out in October 2008,
lasted just one hour and 40 minutes
. The state drew samples for lab analysis on one occasion only – August 29, 2007.
Salmonella
was not detected in those samples.
During her October 2008 visit, state inspector Donna Adams recorded only two violations:
Totes returned from a customer were intended for reuse by this customer. The totes appeared to have residual peanut butter and a black buildup.

Mildew and possible static dust buildup on ceiling of peanut butter storage room.

The first violation was corrected on-site – the intended tote refill operation was suspended. PCA was instructed to correct the mildew and dust buildup by November 5, 2008.
Between June 2007 and continuing through September 2008, PCA received
Salmonella
-positive lab reports from the company's independent testing lab on 12 occasions. In all cases, the company arranged for a retesting of the contaminated product. On receiving a negative result from the repeat test, PCA shipped the product to its customer(s).
The most recent
Salmonella
-positive result, obtained from a sample of peanut paste manufactured on September 25, 2008, was reported as
Salmonella
Typhimurium – the same serotype as the microbe responsible for the outbreak.
There is no indication whether or not this
Salmonella
Typhimurium strain was a genetic match for the outbreak strain. But, according to
CDC
, the first outbreak victims became ill at the beginning of September 2008.
Continued in
Anatomy of a Peanut Butter Outbreak: The Outbreak Investigation
If you would like to receive automatic email alerts for all new articles posted on eFoodAlert, please click here or submit your request using the sidebar link. Please include "subscribe eFoodAlert" in the subject line.