The storm triggered by
Salmonella
-contaminated peanuts eventually passed, leaving death and disease in its wake.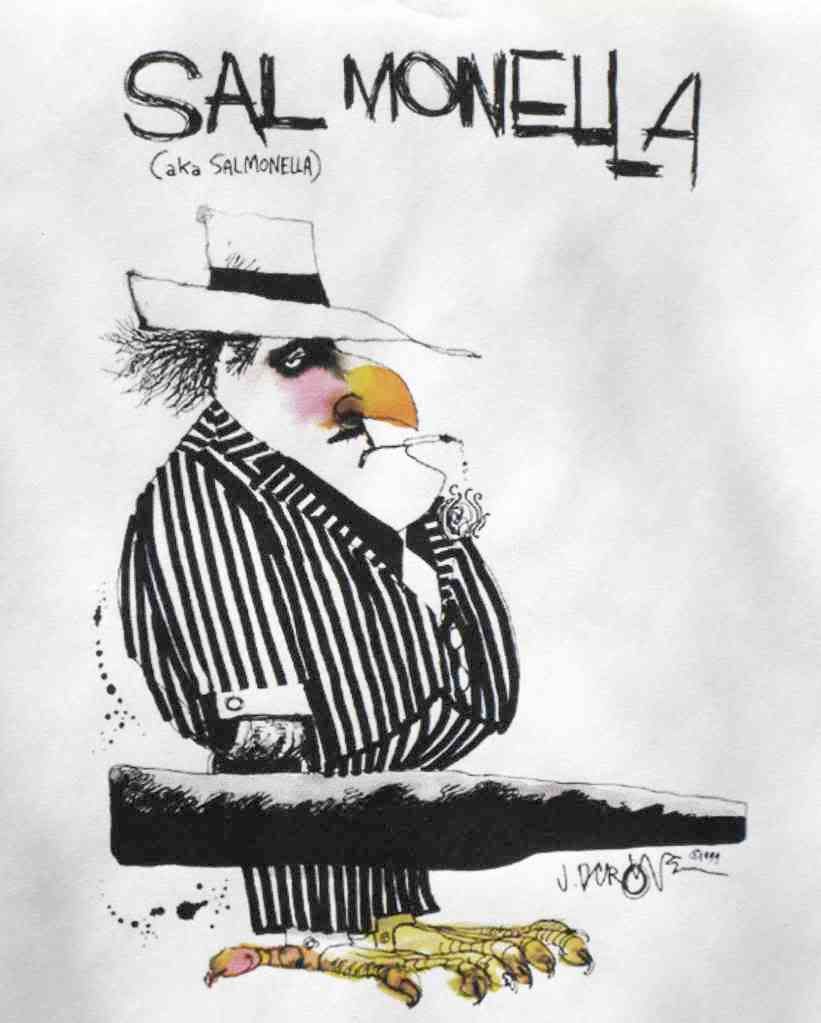 February 14, 2009
One month after
Peanut Corporation of America
issued the first in a series of four recall notices, and three months after CDC detected
the first hint
that a multi-state
Salmonella
outbreak was underway, the fallout from this incident is still expanding in ever-widening ripples across the United States and around the world.
As of 9PM (EST) Wednesday, February 11th,
CDC reports
that nine victims of the
Salmonella
Typhimurium outbreak have died.
At least 637 cases of salmonellosis have been confirmed to be part of the outbreak. The most recent victim became ill on January 28th. Twenty-three percent of the confirmed outbreak victims have been hospitalized, and the outbreak strain has been recovered from patients in 44 states. One Canadian who traveled to the United States also has been infected.
Ohio
has been the hardest hit state in this outbreak with 92 victims, two of whom have died. Both of the dead victims were elderly women. California has reported the second highest total – 76 victims, all of whom have survived. Other states reporting large numbers of outbreak victims include Massachusetts (48 victims), Minnesota (39 victims; 3 deaths), Michigan (35 victims), New York (28 victims) and Virginia (21 victims; 2 deaths). Idaho and North Carolina each have reported one death linked to the outbreak.
Peanut Corporation of America
, the source of the contamination, issued a total of three "voluntary" product recalls – on
January 13th
,
January 18th
and
January 28th
– after FDA and state investigators documented numerous deficiencies at the company's Blakely, Georgia production facility. PCA also was instructed by the

State of Texas

to recall all products that were shipped from the company's Plainview, Texas facility after numerous sanitary violations were discovered at that location.
Each recall notice that PCA issued prompted

a wave of recalls

on the part of the company's many customers – not to mention other companies and distributors supplied by those customers. The recalls have extended

beyond the borders of the United States

to include

Canada

, Mexico and New Zealand, as well as countries in Asia and Europe. Even

pet treats

have been recalled.
At least four victims or their families already have filed
lawsuits
against Peanut Corporation of America. But the company won't be paying a penny. Yesterday,
PCA declared itself insolvent
and filed a petition for Chapter 7 bankruptcy.
Victims seeking compensation for their suffering will have to turn to PCA's insurer, Hartford Casualty Insurance Company. The insurer, however, has filed its own lawsuit in federal court seeking a Declaratory Judgement from the court as to whether or not claims arising out of this outbreak are covered under the liability and umbrella insurance policies that Hartford issued to PCA.
Hartford asserts in its petition
that,
"An actual controversy exists between Hartford and PCA with respect to one or more issues regarding the coverage afforded to PCA under the Policies with respect to the Salmonella Claims."
While the petition has not mentioned the specific grounds for dispute, logic dictates that Hartford will contend that PCA's own negligence was the source of the contamination and that this outbreak, therefore, is not an insurable incident.
Where can outbreak victims go for relief? The list is shrinking rapidly. The outbreak strain was isolated from samples of King Nut peanut butter and from at least one Kellogg product. Victims who consumed those products may be able to obtain compensation from King Nut or Kellogg – or their insurers. But outbreak victims who became infected as a result of eating some other contaminated peanut product will be out of luck.
Certain members of Congress have been trying for many years to push for reforms of FDA, USDA and the country's food safety system. The last serious effort to reform the food safety system occurred during the Clinton era. That efforts foundered in the sea of deregulatory sentiment that prevailed in Washington during the Bush administration.
President Obama
has said that food safety will be a priority in his administration, and
Tom Vilsack
, the new Secretary of Agriculture, has pronounced his support for a single food agency. It would be nice to see some progress in this area, but any changes must be carefully thought out.
F
urther increases in the number of confirmed outbreak victims, possibly including more deaths. This outbreak is far from over.
M
ore recalls, as a result of the mandated recall of peanut products from PCA's Plainview, Texas facility.
M
ore calls from regulators, food safety activists – and even from the food industry – for a review of the country's food safety system.
D
epressed sales of all peanut butter and peanut butter products until the memory of this outbreak fades.
M
ore outbreaks. Summer – peak season for hamburgers and fresh salads – is around the corner.
If you would like to receive automatic email alerts for all new articles posted on eFoodAlert, please click here or submit your request using the sidebar link. Please include "subscribe eFoodAlert" in the subject line.