Bacteriological bad actor hams it up, courtesy of Siena Foods, Ltd.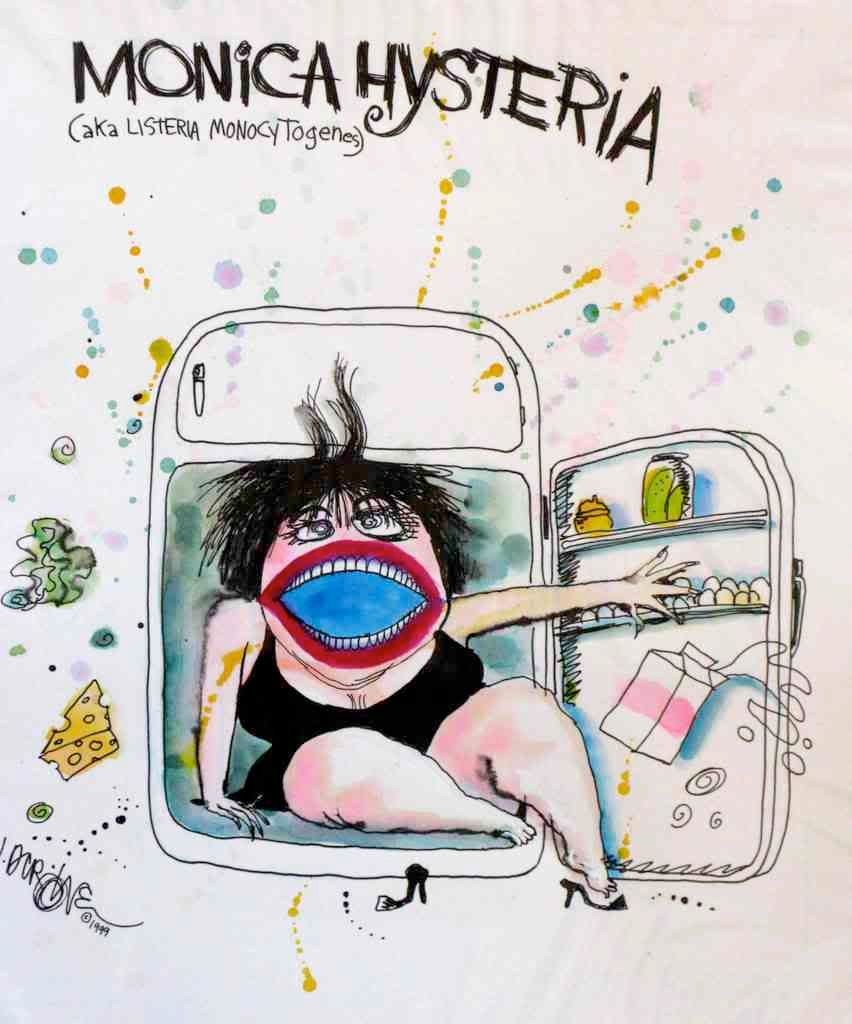 Déjà vu, anyone?
The Ontario government is warning consumers not to eat Siena Brand Prosciutto Cotto cooked ham, which was recalled last Thursday after it was found to be contaminated with Listeria monocytogenes.
The microbe found in Siena's Prosciutto is genetically identical to a strain of
Listeria monocytogenes
that was isolated from two Ontario residents who where hospitalized after becoming infected with the pathogen. The same strain also was recovered from Siena's Cacciatore Salami,
recalled last December
.
Two Siena dried meat products were added to the recall list
on Friday
; both were contaminated with a genetically different strain of
Listeria monocytogenes
.
The province is reviewing 14 recent cases of Listeria monocytogenes infections – including five fatalities – to determine whether any of them may be linked to one of the Siena meat products. Although the recalled meat also was distributed in Alberta and Québec, only Ontario has identified illnesses that can be linked to consumption of Siena's meat.
The Public Health Agency of Canada has been conspicuous, so far, by its silence.
Siena has
suspended production
at its Toronto facility while the Canadian Food Inspection Agency (CFIA) investigates, and to enable a thorough sanitation. If past experience is a reliable predictor of future performance, I expect CFIA and Siena to announce that
Listeria monocytogenes
was found in the production environment. If that happens, the Siena recalls will grow.
Shades of Maple Leaf Foods!
If you would like to receive automatic email alerts for all new articles posted on eFoodAlert, please click here or submit your request using the sidebar link. Please include "subscribe eFoodAlert" in the subject line.