Salmonella
-contaminated ingredient triggers recall tsunami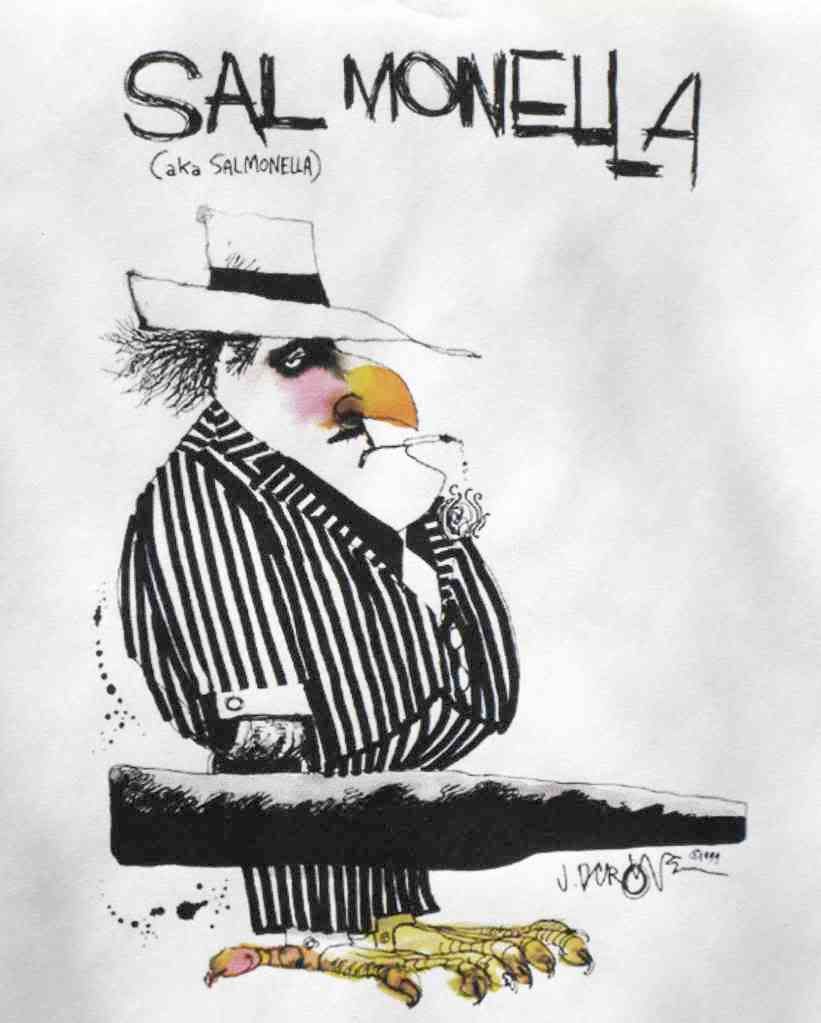 On February 25th, Basic Food Flavors (North Las Vegas, NV) recalled every batch of hydrolyzed vegetable protein ("HVP") powder and paste that it had produced since September 17, 2009.
The ingredient recall was triggered after an unidentified customer of
Basic Food Flavors
found
Salmonella
Tennessee in a sample of HVP and reported the finding using FDA's new
Reportable Food Registry
. FDA and Nevada health authorities inspected the Basic Food Flavors production facility and confirmed the presence of
Salmonella
Tennessee in the company's processing equipment.
The strain of
Salmonella
Tennessee found in the production equipment and in the HVP sample has not been associated with any known illnesses either in the
United States
or in
Canada
.
HVP, also known as hydrolyzed soy protein, is a common ingredient in a wide range of processed foods – chips and dips, soups and salads, pretzels, pastas and a
pot pourri
of other products. At least
94 individual food items
already have been recalled as a result of the
Salmonella
Tennessee contamination. And there are more –
potentially, a lot more
– recalls to come, as FDA traces the distribution of the HVP.
In addition to supplying US food processors, Basic Food Flavors also sells its HVP in Canada (through
Chemroy Canada Inc.
), as well as in Mexico, South America, Europe and Asia through
Flavor Consultants
. Both
FDA
and the
Canadian Food Inspection Agency
have published guidance to food processors to help them evaluate whether or not they need to recall their finished products.
One possible group of affected products that has not yet been mentioned is dry pet food. There have been a flurry of recent reports on
ConsumerAffairs.com
about pets becoming ill after eating
Nutro
products. I have been contacted by a reader who reports that her two sick cats ate
Nutro Max cat food
before becoming ill.
This latest ingredient recall is yet another reminder that inadequate attention to microbiological safety programs on the part of just one ingredient supplier can trigger a series of recalls that spread, tsunami-like, across major sectors of the food manufacturing, distribution and retailing industries.
According to the company's website, Basic Food Flavors has an operating
HACCP
plan. The sole focus of the plan is to eliminate a chemical hazard (known as 3-MCPD) through pH and temperature control during hydrolysis of the soy protein. The
process flow diagram
for HVP lists the following control elements: pH, salt, color, refractive index, flavor & taste, foreign materials and temperature. Neither the HACCP plan summary nor the process flow diagram mention microbiological testing.
It's a truism that one cannot ensure the microbiological safety of a food through finished product testing. But it's equally true that an effective and comprehensive microbiological safety program – one that incorporates environmental and equipment sampling, raw material sampling and "test and hold" finished product sampling programs – can go a long way to avoiding expensive, wasteful and potentially hazardous ingredient recall situations. If I were a food processor, I certainly would choose to deal with ingredient suppliers who had such a comprehensive program in place!
FDA has posted a
searchable database
of HVP-related recalls. To assist consumers in North America and elsewhere, I shall be posting (within the next 24 hours) a separate listing of recalled foods – sorted by brand name – along with information on where the foods were sold. The list will be updated as additional recall information becomes available.
If you would like to receive automatic email alerts for all new articles posted on eFoodAlert, please click here or submit your request using the sidebar link. Please include "subscribe eFoodAlert" in the subject line.