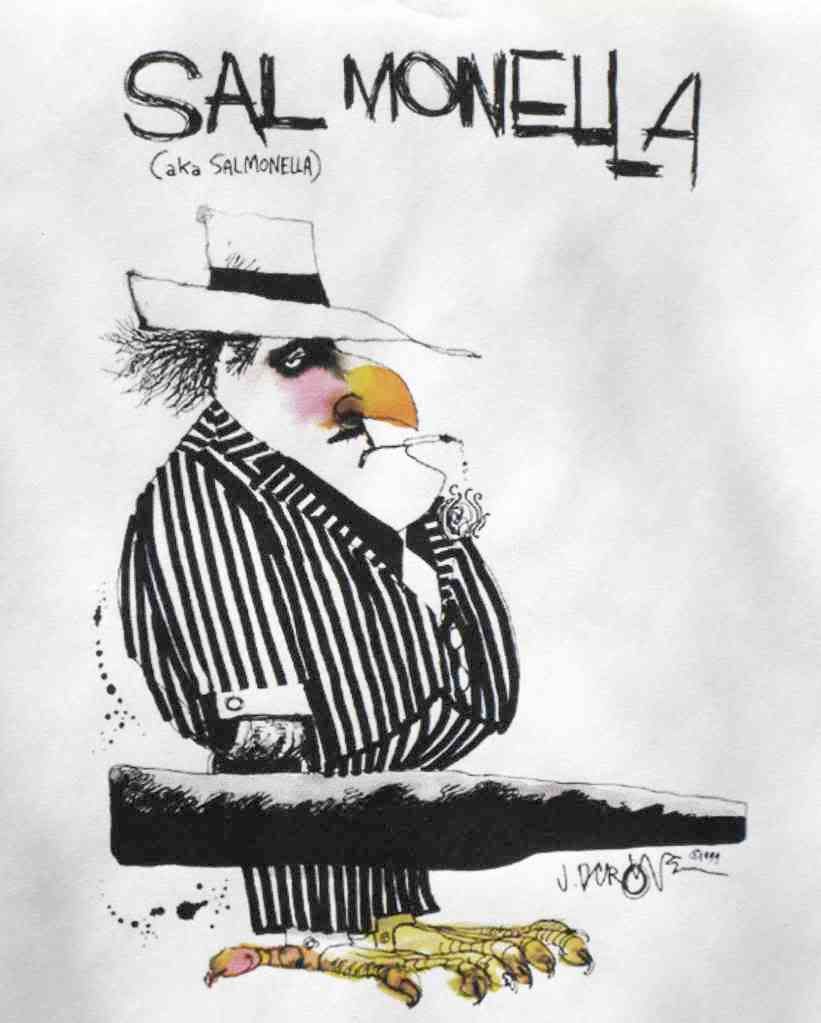 Updated March 6, 2009
as many as 85 direct customers
. Following is Part XI (letters U-Z) of the
eFoodAlert
list of US consumer product recalls of foods for human consumption.
Unless otherwise indicated below, recalled products were distributed through supermarket grocery chains, warehouse chains, independent grocery stores, convenience stores, and other retail outlets.
The company has recalled date codes 221408 through 21509, inclusive. The first digit in the code – '2' – indicates peanut butter; the remaining part of the code is a Julian date. For example, 221408 represents a peanut butter product manufactured on the 214th day of 2008. Thus, the recall encompasses products manufactured on August 2, 2008 through January 15, 2009, inclusive.
The recalled meal kits were packaged in 7" x 4 1/2" x 2 3/4" snack boxes. The affected lot codes dates are 9/9/2008 through 9/22/2008. Affected product codes include 511, 512, 513, 515, 516, 517, 518, and 524. The meals are not marked with UPC numbers.
The recalled products were sold in Wegmans stores in New York, Pennsylvania, New Jersey, Virginia and Maryland.
The recalled ice cream products were shipped to Virginia, Iowa, Ohio, Nebraska, Washington, Tennessee, Michigan, Wisconsin, Indiana, North Carolina, Pennsylvania and Oregon. No other Wells Dairy products are affected.
The following recalled items were packaged in clear film, in a variety of net weights from 3 to 9 ounces.
The peanuts were supplied in bulk 2,000-pound totes labeled Aggieville USA, Mountain Grove, MO (codes WT-60802 and WT-14484) and in 50-pound poly lined paper bags labeled Western Trade Group, Inc., P.O. Box 1060, Carlsborg, WA.
On February 13th, Whole Foods recalled all code dates of the following bulk and self-serve items, sold prior to February 1, 2009 in Whole Foods Market stores in Southern California, Las Vegas, Arizona and Hawaii.
WinCo added the following trail mix to its list of recalled items. The trail mix was sold in the bulk section of WinCo/Waremart Foods retail stores in Washington, Idaho, Nevada, California and Oregon from January 2008 to February 3, 2009.
$.99 Salted Peanuts:

UPC #085737-70006-5


$.99 Hot & Spicy Peanuts:

UPC #085737-70070-1


$1.99 Trail Mix:

UPC #085737-70050-8


$.99 Trail Mix:

UPC #085737-70038-6


$1.49 Salted Peanuts:

UPC #085737-14906-2


$1.99 Raisin Nut & Seed Mix:

UPC #085737-70052-2


$.99 Hot Cajun Mix:

UPC #085737-70031-7


2/$1 Salted Peanuts:

UPC #085737-21001-4


$1.99 Hot Cajun Mix:

UPC #085737-70053-9


$.99 Mixed Nuts:

UPC #085737-70012-6


2/$1 Hot & Spicy Peanuts:

UPC #085737-21003-8


$1.99 Fruit & Nut Mix:

UPC #085737-70054-6