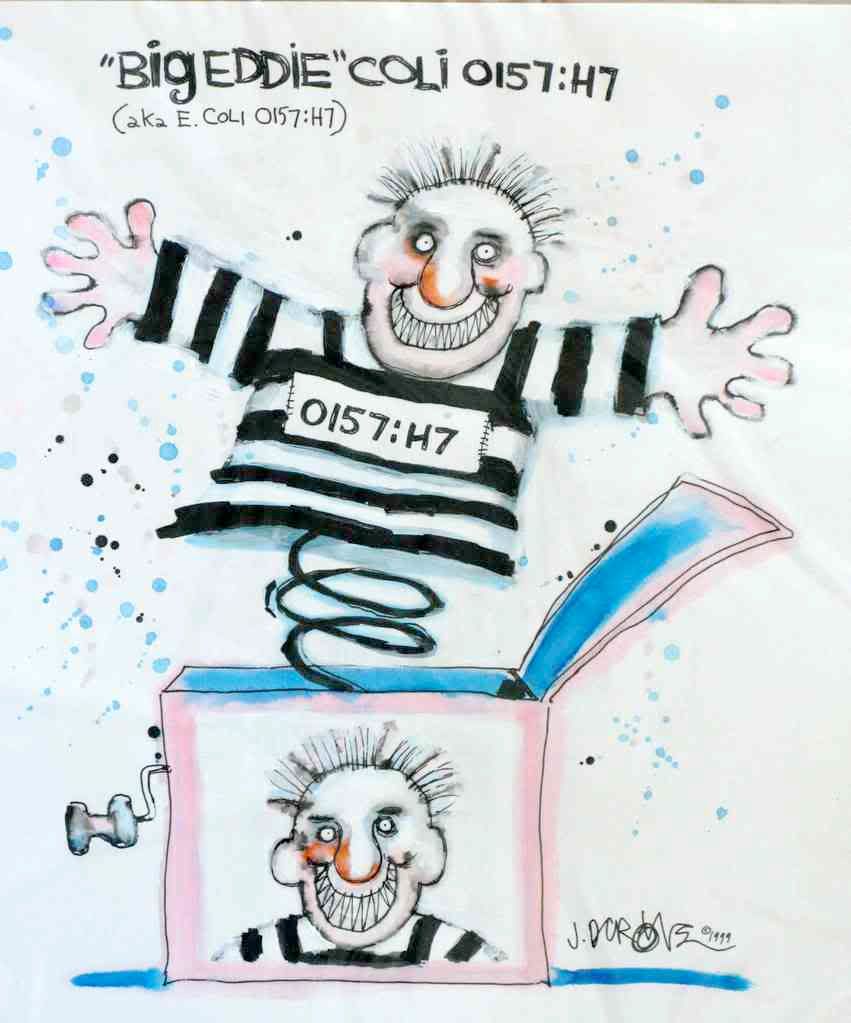 March 8, 2009
New Zealand Lamb (Etobicoke, ON) has recalled ground veal that may be contaminated with
E. coli
O157:H7, according to a
Health Hazard Alert
issued by the Canadian Food Inspection Agency. There have been no illnesses associated with this recall.
The ground veal – described as follows – was distributed in Alberta, British Columbia, Saskatchewan and Manitoba.
Lean Ground Veal (approx. 0.5 Kg packages):

UPC #0 284112 505596; Beset Before 09 MAR 8 (March 8, 2009); Canada Establishment Number 429

Based on the indicated Establishment Number, the ground veal was prepared for New Zealand Lamb by
Donald's Fine Foods
(also doing business as
Britco Pork Inc.
) of Richmond, BC.
E. coli
O157:H7
infections often produce dysentery-like disease symptoms, including bloody diarrhea. The pathogen is especially dangerous when the victim is a child or an elderly person. Approximately 5-10% of children who are infected with
E. coli
O157:H7 develop hemolytic uremic syndrome (
HUS
), a potentially deadly complication with a 5-10% mortality rate. Survivors of HUS are at risk of long-term chronic diseases, including impaired kidney function.
Consumers should always take the precaution of cooking ground meats until "well done"; that is, until an instant-read thermometer inserted into the center of the meat indicates that the temperature has reached
160ºF
.
Please discard the recalled Lean Ground Veal in a secure manner, out of reach of children or pets, or return it to the store for a refund. For more information on this recall, contact CFIA at 1-800-442-2342 during normal business hours (8:00 AM to 8:00 PM EDT, Monday through Friday).