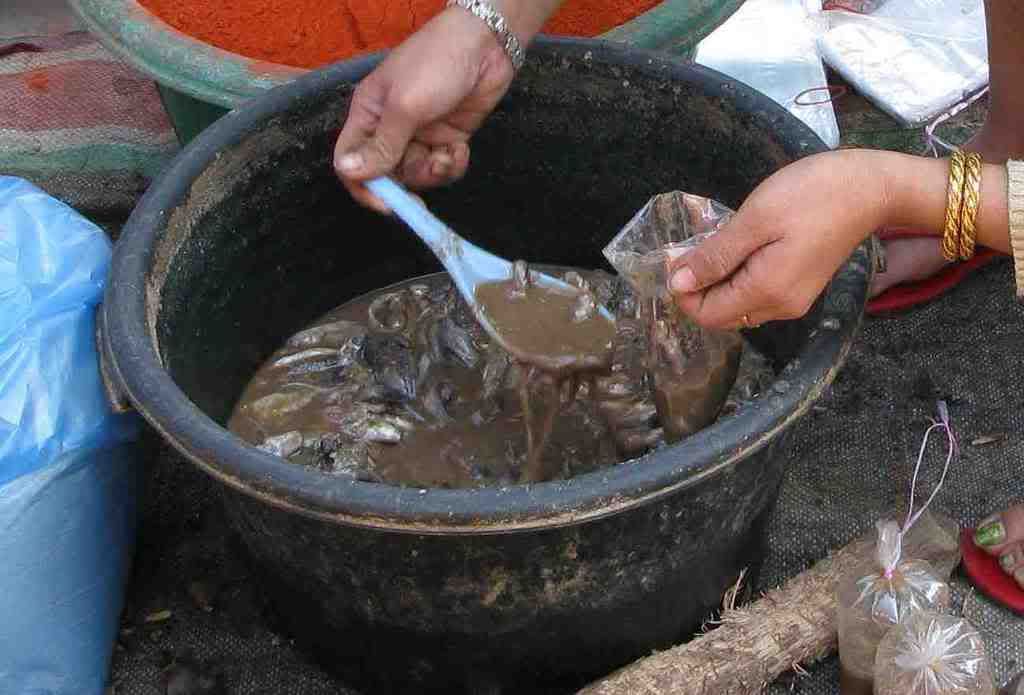 Vietnam has been struggling with a major outbreak of acute diarrheal disease since March 5th. As of April 11th, more than 1,300 individuals have been hospitalized as a result of acute diarrhea, according to a report in today's
Thanh Nien Daily
. Of those, 136 people – 44 of them in Hanoi – have been diagnosed with cholera.
According to a Ministry spokesperson, most of the victims have fallen ill after eating contaminated foods, including items such as dog meat, shrimp paste, uncooked vegetables and raw blood soup.
The Ministry of Health has been working to contain the epidemic, but their efforts are hampered by a lack of clean water – samples from 18 rivers and canals and other waterways in northern Vietnam contained high levels of
Vibrio cholerae
– and by an abundance of unregulated food stands.
The government has ordered
that more than 30 lakes be dredged or decontaminated, and has suspended the licenses of 15 food stalls in the Hanoi area after they failed to meet hygiene standards.
While this outbreak has been confined mostly to the north of the country, cholera has also made an appearance
in Ho Chi Minh City
(formerly Saigon). A 71 year-old woman complained of diarrhea after eating food purchased from a street vendor in the city. She has since been diagnosed with cholera and has been hospitalized. Ho Chi Minh City health officials are warning citizens to maintain high standards of hygiene and to avoid eating shrimp paste.
But practicing good hygiene is near impossible in the absence of adequate toilet facilities. Ho Chi Minh City's residents
have been complaining for years
about the lack of public restrooms. These facilities are few and far between. They usually are dirty, foul-smelling, closed after 6pm, and expensive to use. The fee is more than many workers are prepared to pay. As a result, the city streets often become the latrines of last resort.
The 8 million residents of Ho Chi Minh City had better hope that the Ministry of Health succeeds in preventing the cholera epidemic from spreading. Otherwise, the city will be in for a very long, very hot, and extremely unhealthy summer.