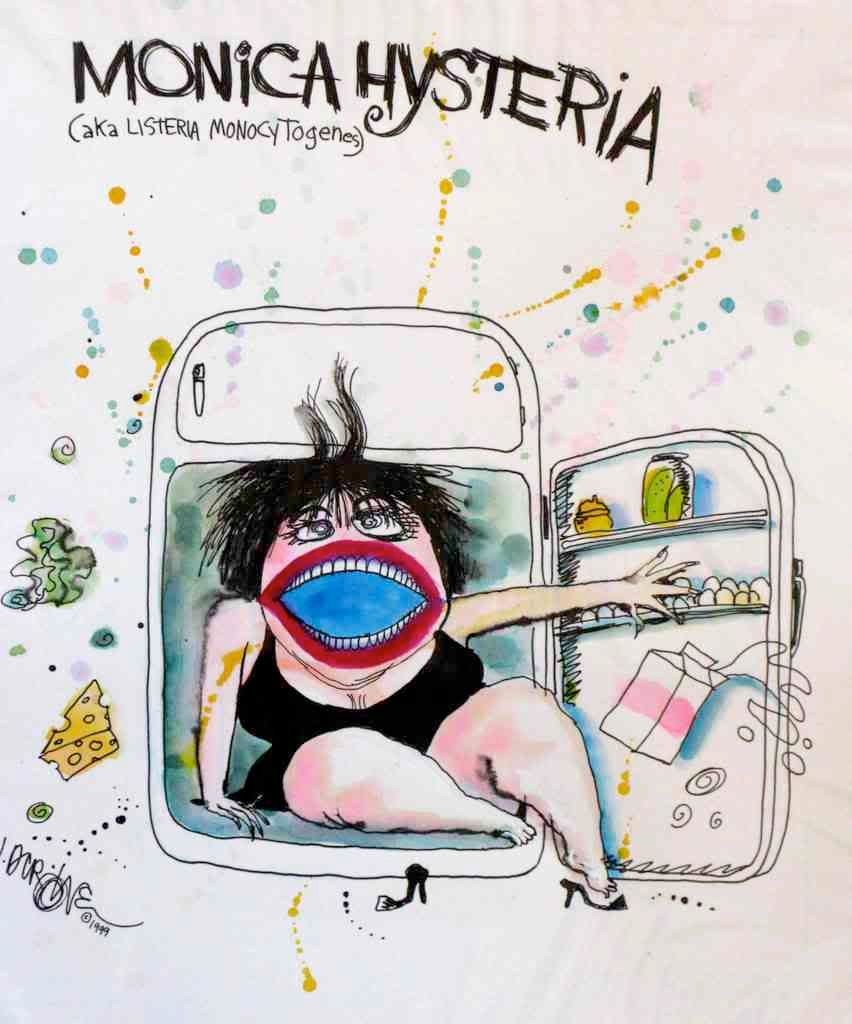 The Pennsylvania Department of Agriculture warned consumers on April 7th that raw milk from two dairies in the state should be discarded due to the potential for
Listeria monocytogenes
contamination, according to a notice posted on the
FDA web site
.
Samples of milk from Piney Ridge dairy farm in New Bethlehem, Clarion County, and Clark and Elaine Duncan's farm in Meadville, Crawford County tested positive for
L. monocytogenes
in the state laboratories on April 4th. Consumers who purchased raw milk from either dairy anytime after March 10th should discard the milk, according to the advisory from the PA Department of Agriculture.
Listeria monocytogenes
is prevalent in the environment, and is able to grow at refrigerator temperatures. Infections with this microbe may produce a wide range of symptoms, depending on the individual strain of the bacterium and on the susceptibility of the victim. The elderly, the very young, immunocompromised people and pregnant women are especially at risk of suffering serious disease when infected by
L. monocytogenes
.
If you or members of your family are experiencing symptoms consistent with
L. monocytogenes
infection, please contact your family doctor.