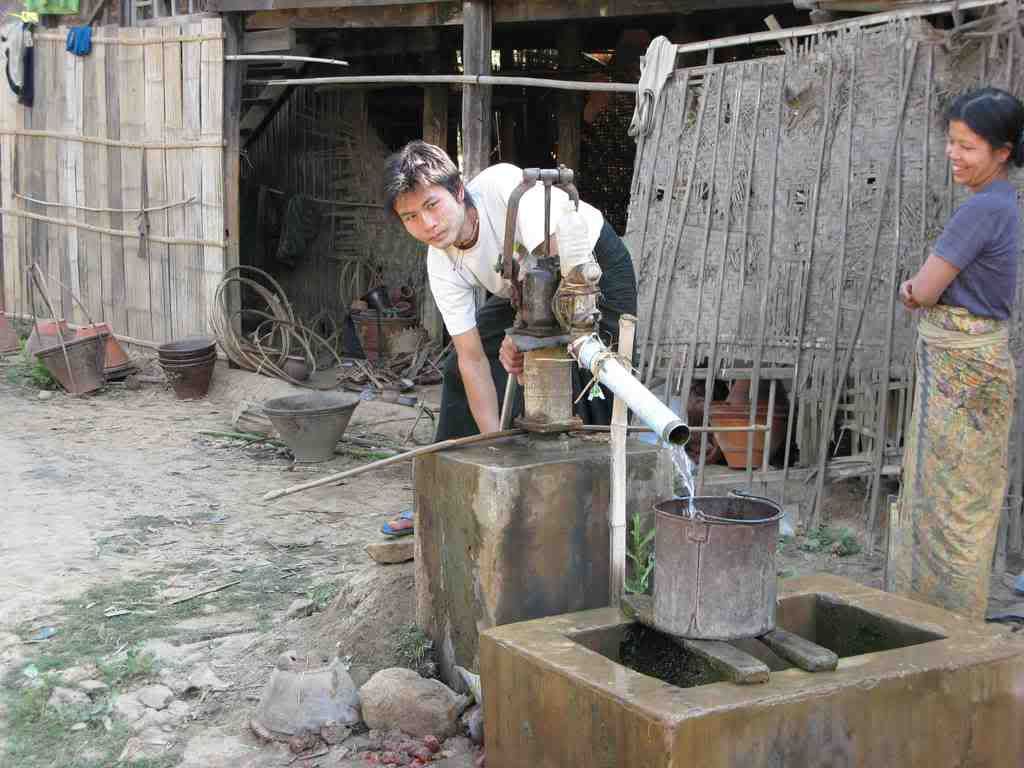 The Alamosa water system has been flushed, disinfected and
declared safe
. The outbreak has ended, but not the investigation into its origins.
The Denver Post, in an article
on April 11th
, reported that the Alamosa water system was never chlorinated prior to this outbreak. According to Post reporter Katy Human, the water for the municipal supply was drawn from "...deep groundwater wells..." that were thought to be protected from contamination and, therefore, wasn't required to be chlorinated.
Apparently, no one considered the possibility of contamination after the water left the wells. In fact, the water that issued from the taps of Alamosa residents contained not just
Salmonella
,
but also parasites such as
Cryptosporidium
and
Giardia
.
It's been eight years since the town of
Walkerton, Ontario
was hit by a major
outbreak of
E. coli
O157:H7 illnesses due to a contaminated municipal water supply. The Walkerton water system was supposed to be chlorinated, but that responsibility was sadly – even criminally – neglected. Those responsible for maintaining the water system mislabeled samples and falsified chlorination records rather than doing their job. Municipal officials believed their groundwater wells to be protected from contamination, and turned a blind eye to the mismanagement and malfeasance – with fatal results.
Now, it appears that the Alamosa outbreak might also have cost a life. Attorney and fellow blogger
Bill Marler
, citing an article in
The Pueblo Chieftain
, reports that one person has died after contracting an infection with the same strain of
Salmonella
that had contaminated the Alamosa water supply. Marler also reports that the outbreak tally now stands at 411 reported cases of salmonellosis (112 confirmed by laboratory testing), and 18 hospitalizations.
I find it difficult to understand the logic of feeding untreated, unchlorinated well water through a municipal water supply, especially after Walkerton provided such a graphic illustration of the risks associated with this approach. I have seen no information so far on how often – if ever – Alamosa tested its drinking water. A regular testing program, properly conceived and carried out, could have provided an early warning and given the water management authorities a chance to prevent the outbreak.
Canada doesn't seem to have learned the Walkerton lessons very well, either. According to a
recent study
by the Canadian Medical Association, there are 1,775 "boil water" advisories in effect in communities across the country – most of them in Ontario (679), British Columbia (530) and Newfoundland (228). Some of those advisories have been in effect for more than five years.
It's scandalous that so many people and agencies who are responsible for public health and safety cling to old habits instead of updating their policies and practices regularly. The Alamosa outbreak should ring alarm bells in the offices of every municipal and county water authority.
We cannot afford to take clean water for granted.