I was out of town for a few days, and I decided to catch up on news by scanning one of my favorite sites for outbreak information -
FoodHACCP

.com
. As a result, I have extended our food poisoning world tour by adding several stops.
Vietnam
Visitors to northern parts of Vietnam should be aware that the country's outbreak of
acute diarrhea
has spread to two more provinces, and has afflicted more than 500 people so far. The
Xinhua
News Agency reports that more than 100 of the diarrhea victims have been confirmed to be suffering from cholera.
According to health officials
, the cholera is being transmitted by contaminated high-risk foods such as blood pudding, raw vegetables and raw shrimp paste. In addition, the Vietnamese health authorities claim that poor personal hygiene is a factor in the spread of the disease, as only 12% of Vietnamese wash their hands with soap.
Adelaide, Australia
The
outbreak of

Shigella
that I reported on last week appears to be winding down. Only one additional case
has been confirmed
.
Hong

Kong
Four male passengers of a cruise ship that visited
Hong
Kong have come down with
Hepatitis E infections
. The round-the-world cruise began on January 7
th
and ended March 28
th
. The ship, which has a capacity of 1,800 passengers, stopped in
Hong
Kong on February 26
th
and 27
th
.
Hepatitis E
is endemic to Central and Southeast Asia, North and West Africa, and Mexico. It is spread through contaminated food or water, and its symptoms and incubation period are similar to hepatitis A.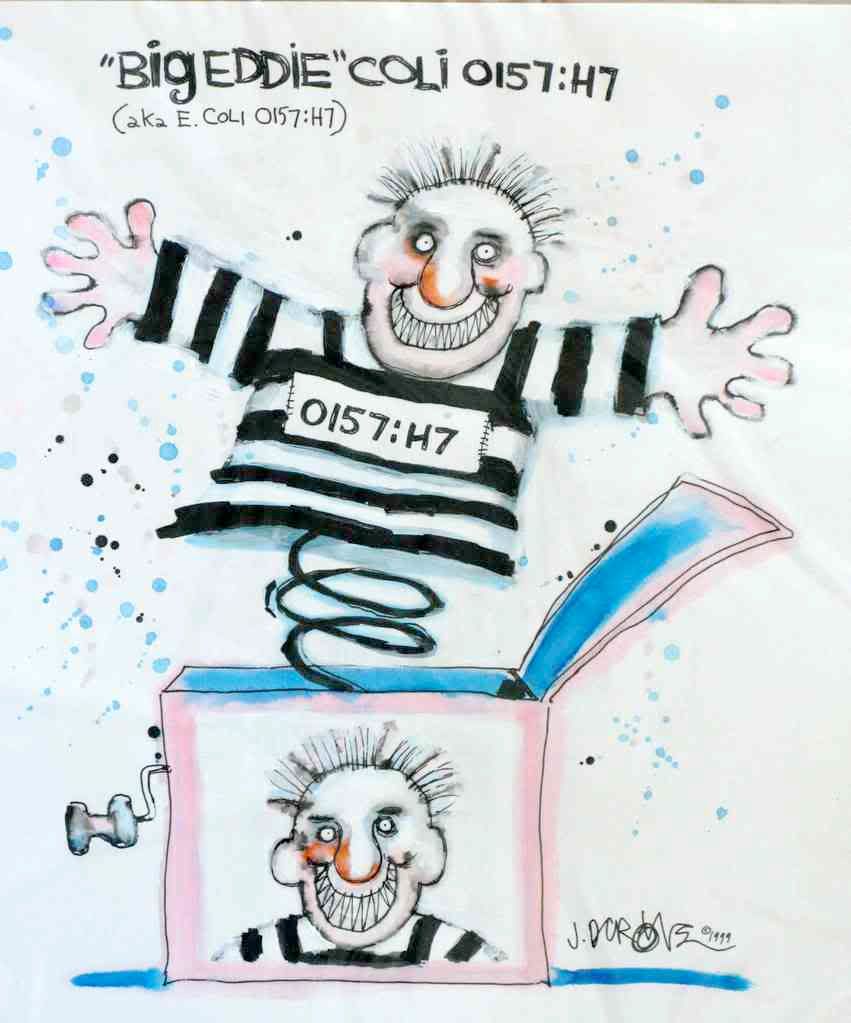 Belfast, Northern Ireland
Three family members are suffering from an
E.

coli

O157:H7 infection
. One of the victims, a child less than 4 years old, attends a nursery school. The other two victims are adults. Children attending the same nursery school will be screened for
E.

coli
O157:H7 as a precaution. This outbreak comes just a few weeks after an apparently-unrelated outbreak of
E.

coli
O157:H7 that struck six other children attending various nursery schools in and around Belfast.
New Zealand
The number of people infected by the
Salmonella
Mbandaka
on New
Zealand's
South Island has increased to 23 since
my last posting
. Most recently, one more illness has been reported in
Marlborough
, and one each in
Canterbury and

Invercargill
. The source of the outbreak is still unknown. This outbreak has claimed one victim so far – a 74 year-old woman from Nelson.


Washington State, USA
More than 65 out of 350 people were
stricken with

norovirus
while attending a medical conference at the Gaylord National Resort and Convention Center. Several of the victims required hospital treatment for dehydration before flying home.
Stay tuned for further updates to our world tour itinerary. This trip won't end until there are no more food poisoning outbreaks to report.