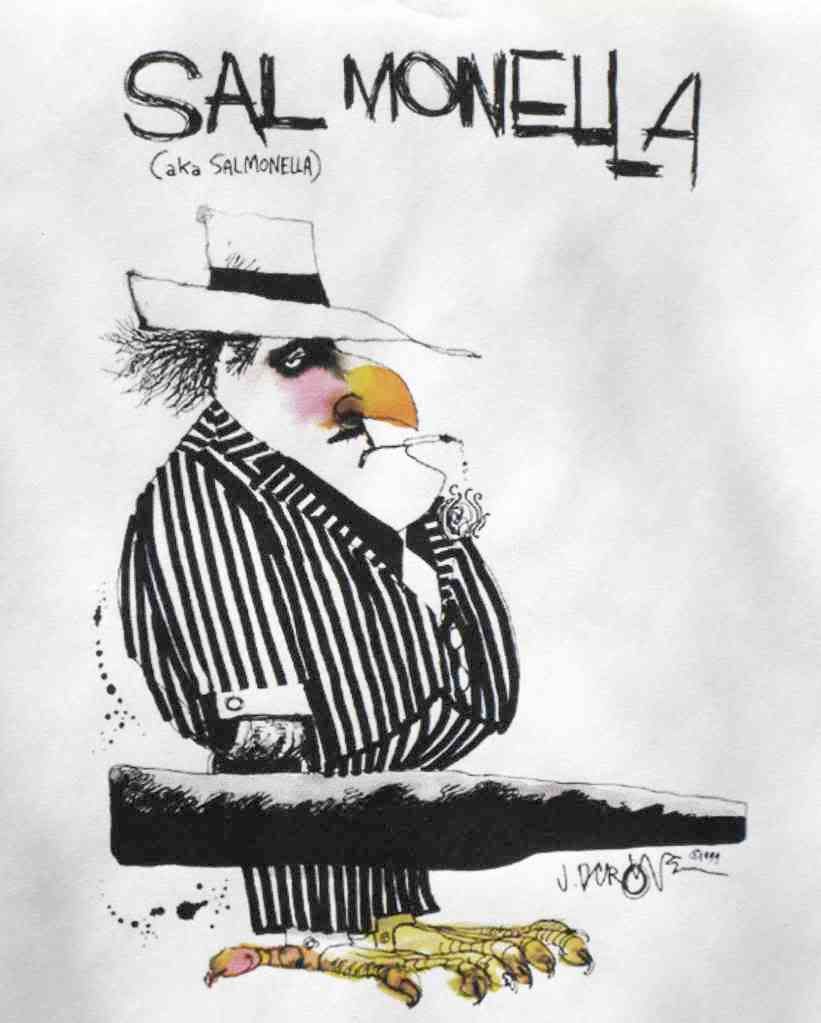 The first quarter of 2008 has witnessed a trio of
Salmonella
outbreaks. Each one burst onto the scene, enjoyed its 15 minutes of fame, and then disappeared from public view. Here's a recap on the background and status of each outbreak.
Salmonella Litchfield in Honduran Cantaloupe
This story began with an "
import alert
" issued by FDA on March 22nd. The agency warned that cantaloupes from Agropecuaria Montelibano, a Honduran grower/packer, appeared to be implicated in a
Salmonella
Litchfield outbreak. As news of the alert was transmitted to processors and distributors, the number of recall notices grew.
The outbreak, according to CDC's most recent update (
dated April 2
), comprised 51 illnesses in 16 US states, plus an additional 9 illnesses in Canada. At least 16 people were hospitalized. Fortunately, there were no deaths.
FDA has sent a team of investigators to Honduras to help determine the source of the contamination. But if past history is anything to go by, they face a daunting task. At best, it will take months before their investigation is complete and the results are known.
Salmonella Contaminates Alamosa Drinking Water
Hard on the heels of the cantaloupe outbreak came the news of a
Salmonella
outbreak in Alamosa, CO. The contaminant, eventually identified as
Salmonella
Typhimurium, caused
at least 380 illnesses
and forced residents served by the municipal water system to rely solely on bottled water for more than two weeks while the system was flushed and disinfected.
The Colorado Department of Public Health and Environment has not yet posted – if it ever intends to do so – a final tally of illnesses on its web site. The last official news update was on
March 24th
.
Malt-O-Meal Breakfast Cereals Recalled
For the second time in ten years, Malt-O-Meal cereals have been implicated in an outbreak of
Salmonella
Agona. On April 5th, the company announced a recall of its unsweetened Puffed Rice and unsweetened Puffed Wheat cereals after detecting
Salmonella
in a sample. At the time, they were unaware (according to their press release) of any illnesses associated with the recalled products.
But that soon changed.
Maine announced on April 10th
that it was investigating three illness reports linked to the recalled cereals, and
CDC
posted its own investigation report on April 11th. The most recent tally of the scope of the outbreak, published on
April 14th
by FDA, is 23 illnesses in 14 states. It's too soon to tell whether that number will grow.
It can be frustrating to see these outbreaks fade from the news without anyone announcing "it's over", or giving a final tally of the number of victims – much less a summary of the results of the investigation. Anyone for a nice Honduran cantaloupe?