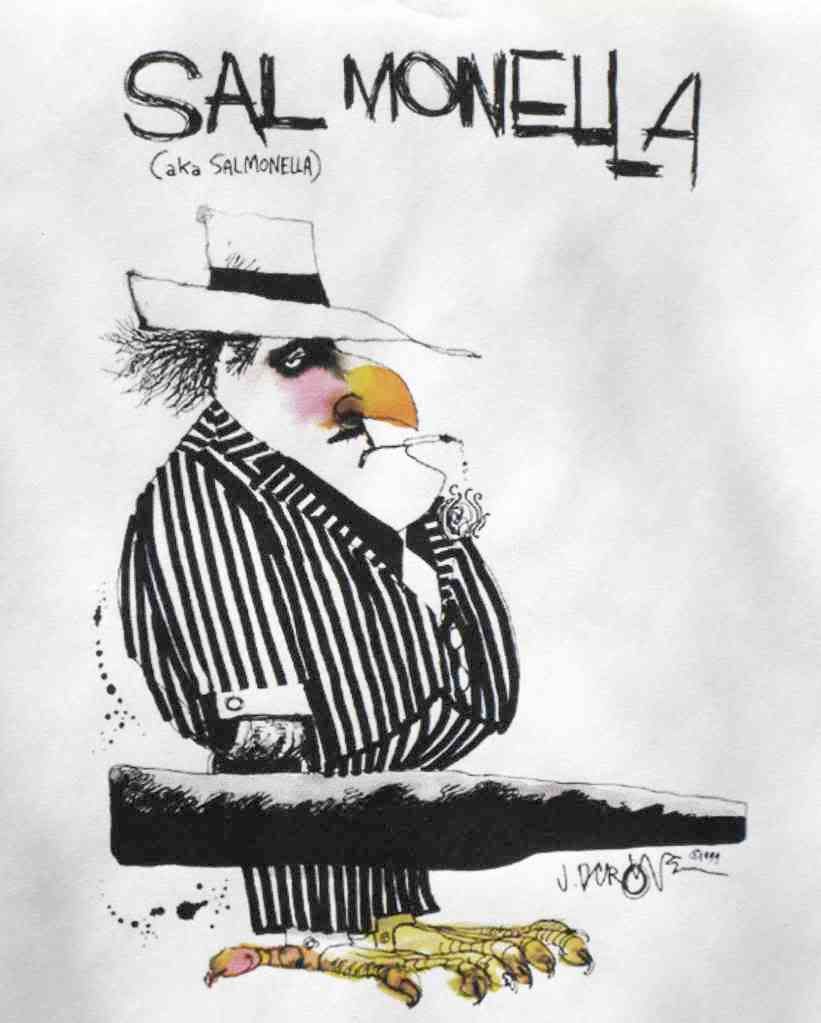 January 8, 2009
Ohio, Georgia, Minnesota and California are among the 42 states  impacted by the
Salmonella
Typhimurium outbreak that is currently under investigation by CDC, FDA, USDA and state agencies, according to a report in today's
New York Times
.
CDC
has confirmed that a single strain of
Salmonella
Typhimurium is responsible for 388 cases of salmonellosis, but has not identified which states are affected. That information is coming from the individual states, either directly or via the news media. 
Very little information has been released, either by CDC or by the states. Here is what we have learned so far from CDC.
Number of confirmed cases:

388


Date of onset of symptoms:

September 3, 2008 to December 29, 2008


Ages of victims:

 less than 1 to 103 years old

Number hospitalized:

18% of victims for which that information is available


Number of deaths:

none

Based on the numbers reported in the New York Times article, Georgia (5), Ohio (51), California (51) and Minnesota (30) account for approximately one-third of the confirmed cases. One victim in Georgia was hospitalized, as were at least 12 in
Ohio
– the only state, as of this evening, to post information about the outbreak on its web site.
The piecemeal way in which CDC released news of this outbreak has led to some inaccuracies in media reports, according to information obtained by the University of Minnesota's Center for Infectious Disease Research & Policy (
CIDRAP
). Contrary to yesterday's published reports, CDC has
NOT
activated its emergency response network. CDC spokesperson, Lola Russell, also told CIDRAP News that a report suggesting that chicken was suspected of being the source of the outbreak was incorrect.
CIDRAP reports that 11 of the 30 Minnesota victims were hospitalized and 10 were in nursing homes, according to information it received from the Minnesota Department of Health. One outbreak victim in the state – a woman in her 70's with other health issues – has died. It's unclear, though, to what extent salmonellosis contributed to her death.
CDC is promising an update on this outbreak investigation on January 15th.