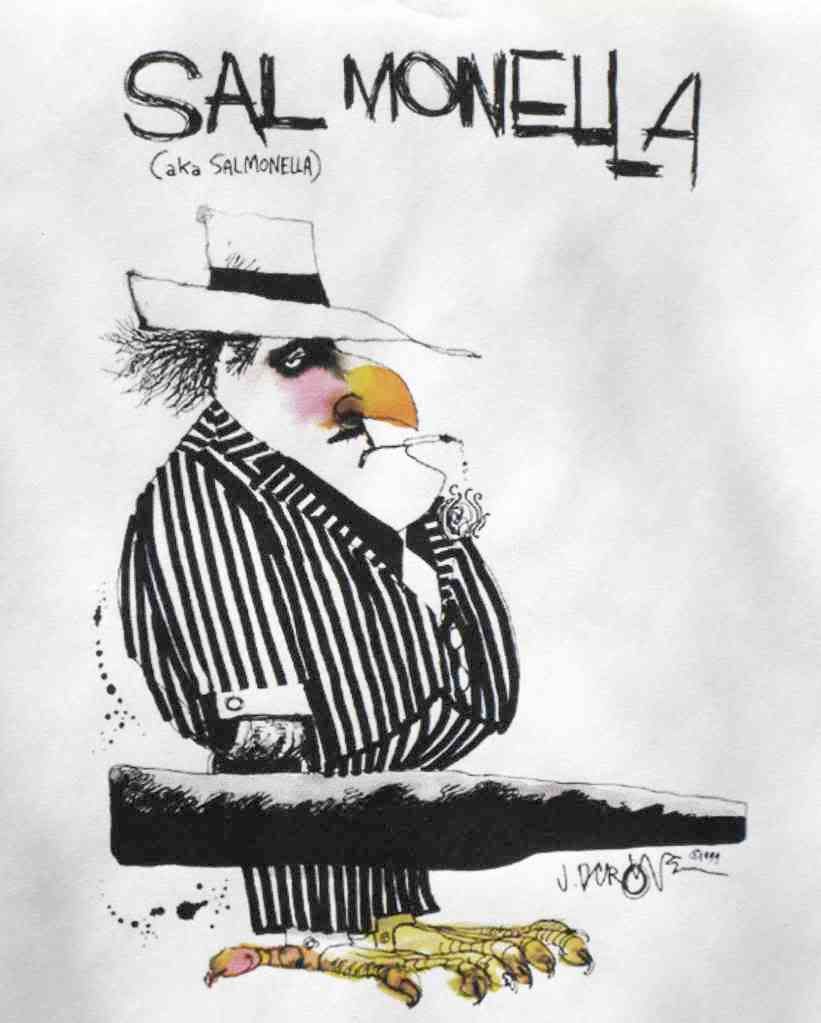 January 28, 2009
The FDA tod
ay released a report sum
marizing the observations made by agency inspectors during their review of the operations, plant records, and compliance status of Peanut Corporation of America's Blakely production facility. 
Two weeks ago
, we offered some thoughts as to how peanut butter might become contaminated with
Salmonella
. We mentioned poor sanitation, poor maintenance, cross-contamination, and rodent or bird infestation. According to the FDA report, all of these elements were present in the Blakely plant.
And more
.
FDA discovered that PCA never validated the ability of its roasting process to kill
Salmonella
. Nor did the company maintain proper temperature control records, making verification impossible.
PCA also routinely engaged in data shopping. On a dozen occasions, beginning in January 2008, the private lab engaged by PCA to analyze peanuts, peanut paste and peanut butter reported having found
Salmonella
in a sample. Each time, management retested the contaminated product, obtained a "negative" result and shipped the product – probably accompanied by a "Certificate of Analysis" giving the production batch a clean bill of health.
In all, FDA investigators noted ten adverse observations.
Failure to manufacture foods under conditions and controls necessary to minimize the potential for growth of microorganisms and contamination

- 12

Salmonella

-positive lots retested and shipped to customers


Failure to maintain equipment, containers and utensils used to convey, hold, and store food in a manner that protects against contaminatio

n -

Salmonella

was found in peanut paste by the company's lab in September. The company did not clean the peanut paste production line after receiving the

Salmonella

-positive report, and continued to manufacture peanut paste on this line until the plant ceased operations on January 9, 2009.


Failure to perform mechanical manufacturing steps so as to protect food against contamination

- Effectiveness of roasting temperature/time parameters was not validated, and proper roasting temperature records not maintained.


Failure to store finished food under conditions that would protect against microbial contamination

- Raw peanuts and roasted peanuts were stored next to each other.

Salmonella

was detected by FDA in two environmental swab samples taken in the finished product storage area, and mold was observed on the walls and ceiling of the cooler used for storing finished product.


The plant is not constructed in such a manner as to allow ceilings to be kept in good repair

- There were open gaps at the air conditioner intakes on the roof, and water stains and streaks around the skylights in areas directly over the production/packaging room.


The design of equipment and utensils fails to preclude the adulteration of food with contaminants

- Felt material that cannot be cleaned or sanitized on the final roller at the roaster's discharge.


Proper precautions to protect food and food-contact surfaces from contamination with microorganisms cannot be taken because of deficiencies in plant construction and design

- Ventilation system does not prevent cross-contamination; raw and finished products handling areas are not segregated from one another.


Devices and fixtures are not designed and constructed to protect against recontamination of clean, sanitized hands

- The hand-washing sink is also used to wash utensils and floor mops.


Failure to conduct cleaning and sanitizing operations for utensils and equipment in a manner that protects against contamination of food

- Dirt build-up of various sorts on equipment, conveyors, walls and floors.


Effective measures are not being taken to protect against the contamination of food on the premises by pests

- Roaches (live and dead) in the wash room adjacent to the production facility.

When Peanut Corporation of America announced its
initial voluntary recall
, the company had this to say about its corporate philosophy:
"The company prides itself on the quality and freshness of its products and strives constantly to maintain an environment in compliance with federal, state and local regulations and guidelines to provide a clean, safe product."
The statement should have read:
 

"Peanut Corporation of America prides itself on hiding contamination from its customers and from federal, state and local regulators, and trusts to blind luck that its products will not cause harm to consumers."