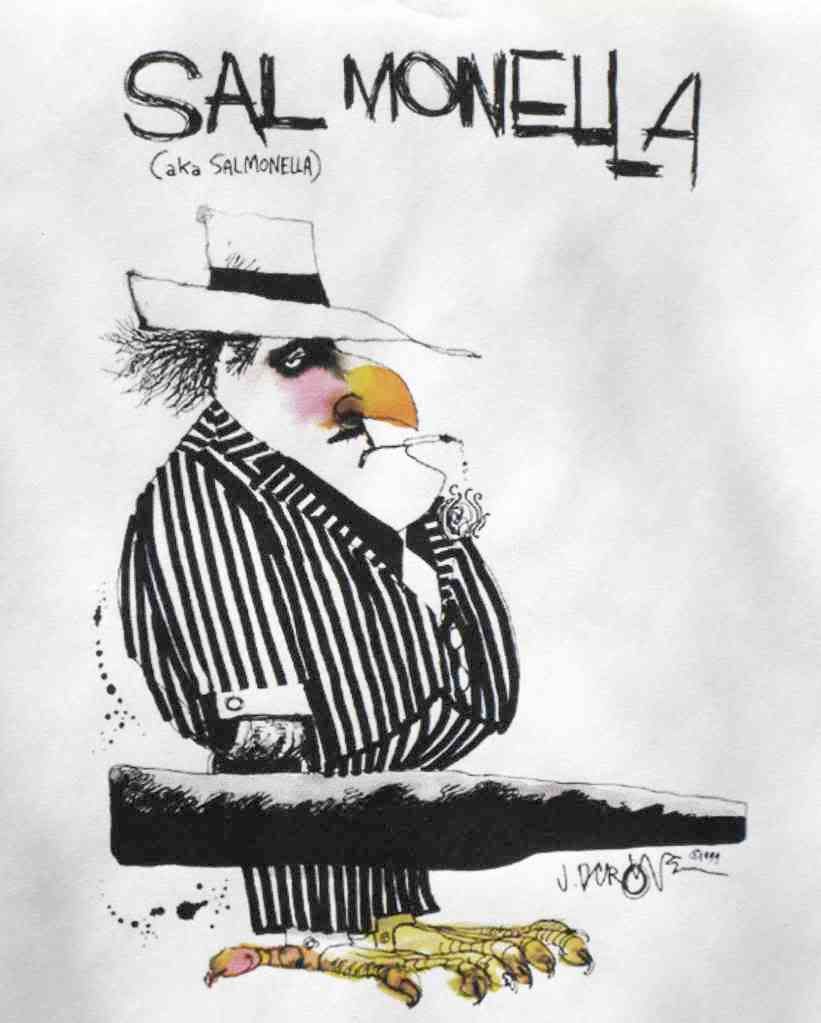 January 15, 2009
The
US Centers for Disease Control and Prevention
(CDC) reported late yesterday evening that the number of confirmed cases of salmonellosis attributed to the national outbreak of
Salmonella
Typhimurium has risen to at least 434 people, five of whom have died. One New Brunswick (Canada) resident who visits the United States frequently also has been infected with the outbreak strain.
While there is no way of knowing to what extent
Salmonella
was responsible for these deaths,
all five of the deceased
were infected with the
Salmonella
Typhimurium strain that has been found in peanut butter. One of the dead victims was a resident of Idaho, two were from Virginia and two from Minnesota. Three were over 65 years of age – two of them older than 70.
Twenty-eight percent of the confirmed cases have needed hospital care – a high, but not unheard-of proportion of cases, based on data from
US Salmonella outbreaks
reported in the last several years. The number of victims is almost evenly split between genders – 49% are female; the oldest victim is over 98 years of age, and the youngest under one year. The most recent reported onset date was December 31, 2008.
The distribution of confirmed cases by state is as follows:
Alabama (1), Arizona (8), Arkansas (4), California (57), Colorado (9), Connecticut (8), Georgia (6), Hawaii (1), Idaho (10), Illinois (5), Indiana (3), Iowa (1), Kansas (2), Kentucky (3), Maine (4), Maryland (7), Massachusetts (40), Michigan (20), Minnesota (33), Missouri (8), Mississippi (1), Nebraska (1), New Hampshire (10), New Jersey (16), New York (17), Nevada (5), North Carolina (1), North Dakota (10), Ohio (57), Oklahoma (2), Oregon (5), Pennsylvania (13), Rhode Island (4), South Dakota (2), Tennessee (8), Texas (6), Utah (3), Vermont (4), Virginia (19), Washington (13), West Virginia (2), Wisconsin (3), and Wyoming (2).

Epidemiological detective work by the
Minnesota Departments of Health and Agriculture
linked the outbreak last week to peanut butter distributed by King Nut to nursing homes and other institutions in the states.
Salmonella
recovered from an opened jar of peanut butter taken from one of the facilities was a genetic match for the outbreak strain.
While
the peak in the number of new cases
may have occurred in late November and the first part of December, there is a risk of a second spurt of new cases as products made with some of the contaminated peanut butter reach retail consumers. Kellogg's responsible action may have forestalled some of this, but we haven't yet heard from other commercial customers of PCA.
Let's hope that PCA's other customers take their cue from Kellogg and put consumer protection first.