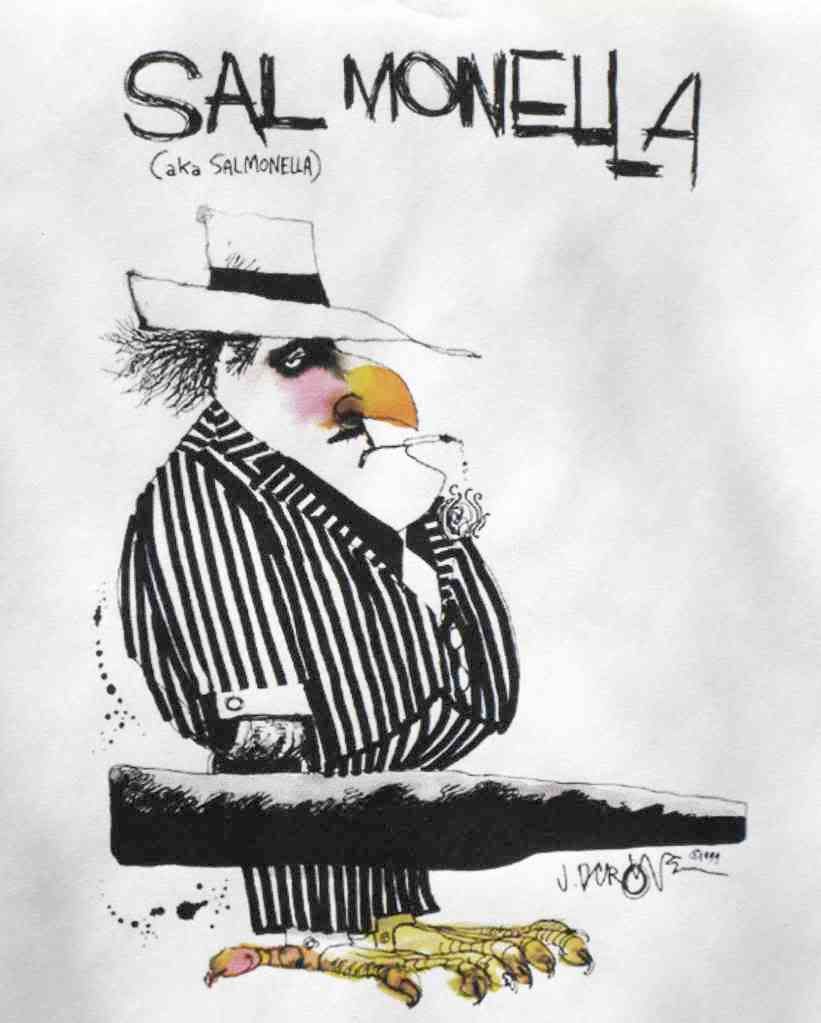 January 10, 2009
Late yesterday evening, after
eFoodAlert
posted a list of 29 of the states affected by the
Salmonella
Typhimurium outbreak,
CDC
finally released its list of 42 states, along with an update of the outbreak statistics.
According to CDC's latest numbers, 399 people in 42 states have been infected by the outbreak strain of
Salmonella
Typhimurium. The illnesses have fallen with the time period of September 3, 2008 and December 31, 2008. Most of the illnesses began after October 1, 2008. Eighteen percent of the patients for whom information is available have been hospitalized.
The youngest victim is a 2-month old infant living in
California
; the oldest is 98 years of age.
The list of cases by state is as follows:
Alabama (1), Arizona (8), Arkansas (3), California (55), Colorado (9), Connecticut (6), Georgia (5), Hawaii (1), Idaho (10), Illinois (4), Indiana (3), Iowa (1), Kansas (2), Kentucky (3), Maine (3), Maryland (7), Massachusetts (39), Michigan (20), Minnesota (30), Missouri (8), Nebraska (1), New Hampshire (10), New Jersey (13), New York (12), Nevada (6), North Carolina (1), North Dakota (10), Ohio (53), Oklahoma (2), Oregon (5), Pennsylvania (12), Rhode Island (3), South Dakota (2), Tennessee (9), Texas (5), Utah (3), Vermont (4), Virginia (12),Washington (11), West Virginia (2), Wisconsin (3), and Wyoming (2)
Yesterday evening, we reported that North Carolina was the 43rd state affected by this outbreak. Our report was based on the wording of the
North Carolina news release
. In fact, North Carolina is among the 42 states listed by CDC.
Minnesota's Department of Health
investigators have linked the outbreak cases in that state to King Nut peanut butter, based on the results of epidemiological analysis. The state lab has detected
Salmonella
in a 5-pound jar of peanut butter; detailed genetic analysis of the isolate is pending. The state has issued an advisory, but no recall has been announced so far. 
King Nut
is a privately owned company, with headquarters in Solon, OH. The company's web site does not mention peanut butter among its wholesale or retail product lines. Minnesota's advisory did not state the King Nut brand peanut butter manufacturer's name or location.
The contaminated peanut butter was distributed nationally to food service institutions, including those in hospitals, nursing homes, and school cafeterias. Minnesota authorities have advised food service institutions in the state to avoid serving the peanut butter pending receipt of further instructions.